La vie tranquille d'un pharmacien dans un autre montre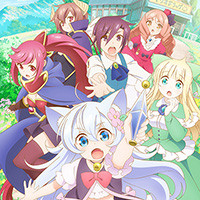 Suivez la vie tranquille d'un pharmacien dans un autre montre. Drug Store in Another World – The Slow Life of a Cheat Pharmacist arrive dès maintenant en simulcast sur Crunchyroll en VOSTFR, chaque mercredi à 16 heures.
RÉSUMÉ
Reiji Kirio était un simple salarié qui ne faisait rien d'autre que trimer toute la journée, exploité par la hiérarchie de son entreprise. Alors qu'il se rendait sur son lieu de travail, comme chaque jour, il s'est retrouvé soudainement projeté dans la forêt d'un autre monde. Guère impressionné par ce phénomène dont il a souvent entendu parler, il découvre qu'il possède deux compétences : Évaluation et Découverte de médicaments. Il s'avère qu'elles sont essentielles dans ce monde où les soins curatifs manquent cruellement. Il ouvre alors une pharmacie et fait rapidement fortune. Désormais, il compte bien profiter de la vie et plus personne ne l'obligera à travailler comme un esclave !
À SAVOIR
– L'histoire est adaptée d'un light novel publié au Japon entre 2016 et 2020.
– L'animation est produite par le studio EMT Squared (Assassin's Pride).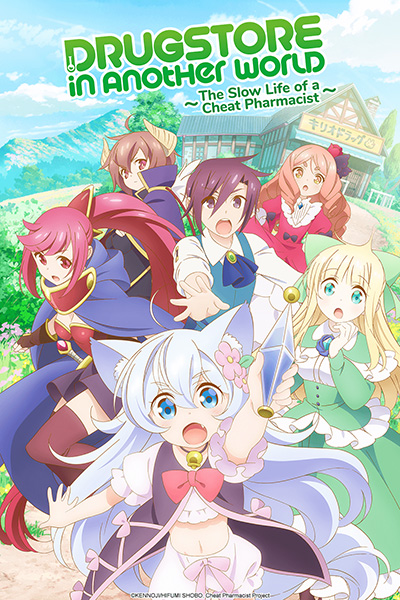 CRUNCHYROLL
Lancement au Japon : 7 juillet 2021
Diffusion : chaque mercredi à 16 h
Page Crunchyroll : /drug-store-in-another-world-the-slow-life-of-a-cheat-pharmacist
FICHE TECHNIQUE
Titre original : Cheat Kusushi no Slow Life - Isekai ni Tsukurô Drugstore (チート薬師のスローライフ ~異世界に作ろうドラッグストア~)
Genre : Fantasy, Isekai
Année : 2021
Auteur : Kennoji
Réalisateur : Masafumi Satô
Studio de production : EMT Squared
©KENNOJI/HIFUMI SHOBO, Cheat Pharmacist Project