Series available now to all Premium members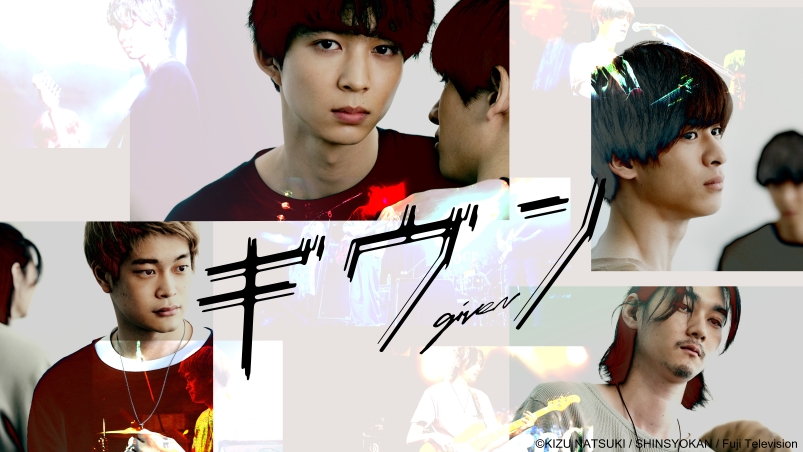 Crunchyroll is excited to announce the addition of the given live-action drama to its catalog. The series is available now to Crunchyroll Premium members worldwide (except Asia) with Episode 1.
Synposis:
High school student Ritsuka Uenoyama (Jin Suzuki) is a good enough guitar player to be a pro. He along with college students Akihiko Kaji (Kai Inowaki) and Haruki Nakayama (Shuntaro Yanagi) are in an instrumental band together.
Ritsuka used to be so passionate about music, but lately, everything seemed so dull. One day, he goes to a place in school where he doesn't think anyone will bother him and runs into Mafuyu Sato (Sanari) holding a guitar with broken strings.
Though annoyed, Ritsuka puts new strings on the guitar and then Mafuyu asks him to teach him how to play. At first, Ritsuka just found Mafuyu to be a pest, but then he hears Mafuyu's singing voice and feels a jolt. Ritsuka asks Mafuyu if he wants to join his band, but he declines. Ever since then, Ritsuka keeps thinking about Mafuyu...