Tu le sais pas encore mais t'es déjà chanteur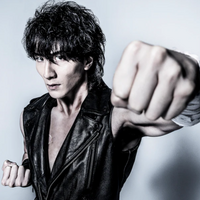 La licence Hokuto no Ken, aussi connue sous le nom de Ken le survivant chez nous, est à l'origine un manga de Tetsuo Hara et Buronson. On apprend que ce titre culte va avoir droit à une comédie musicale intitulée Musical Fist of the North Star.
On découvre l'affiche de la comédie musicale Hokuto no Ken :
Concernant le staff, Frank Wildhorn est le compositeur musical du projet. Il est accompagné de Sachiko Ishimaru à la mise en scène, Ako Takahashi à l'écriture du scénario et des paroles et Jasmine Chiu à la chorégraphie. Au niveau du casting, on retrouvera Yûsuke Ônuki pour tenir le rôle principal de Kenshirô.
La première représentation sera jouée à Tokyo en décembre 2021 puis en janvier 2022 dans le reste du Japon avant que la Chine ne reçoive la troupe.
En attendant, retrouvez le manga Hokuto no Ken de Tetsuo Hara et Buronson aux éditions Kazé.
Source : ANN