Latest model in vintage series debuts in August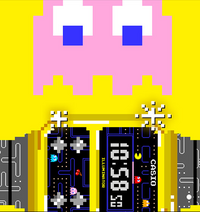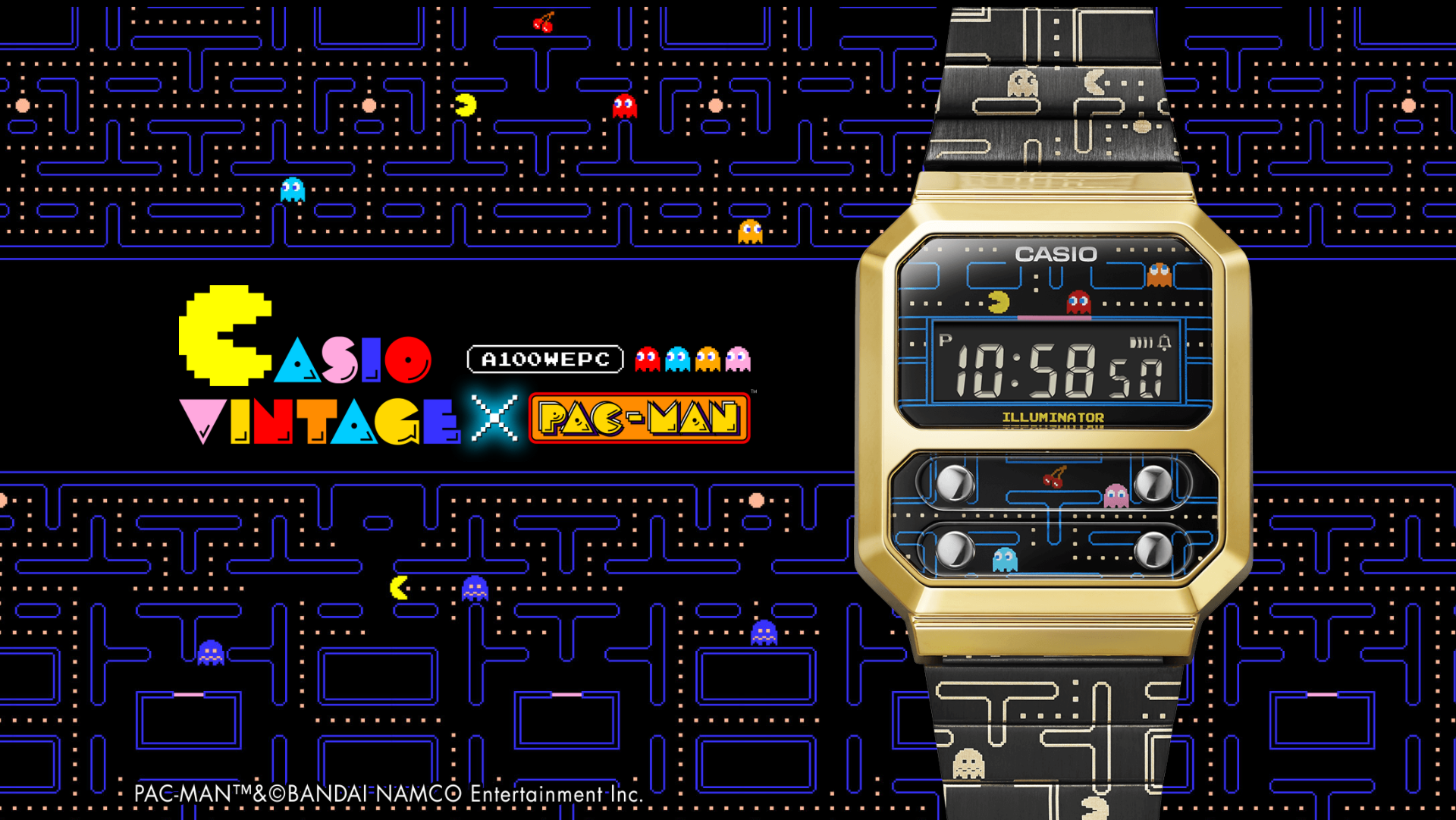 Casio's known all over the world for their line of rugged and collectible watches in the G-Shock line, but those aren't the only line of wristwatches they produce, as they also maintain a secondary line of wristwatches in the Casio Vintage line that recall their earliest models released in the late 70's and throughout the 80's. In order to celebrate the release of the latest model which recalls the F-100 watch of 1978, Casio collaborated with Bandai Namco to create an homage to another icon of the era in Pac-Man with the A100WEPC.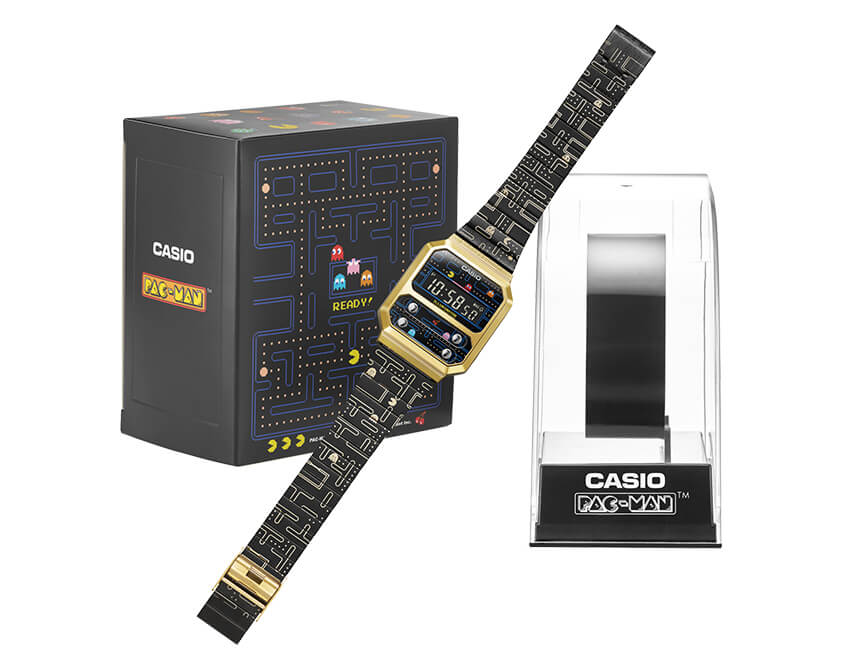 The wrist watch features a complete design motif based around the arcade game that captivated the world over with its simplicity and its enduring character designs, right down to the stainless steel bracelet watch band covered in a silkscreen featuring the iconic maze wrapping around the watchband. Functionality for the watch includes a negative display with a full-face backlight for maximum visibility at night, stopwatch, digital alarm and calendar, features that were considered novel and groundbreaking for its predecessor.
The watch will be available starting next month in Japan, with the watch priced at ¥12,100 or $110 at the current exchange rate, with an international release to follow thereafter. Casio has also released a 12-minute video detailing the development of the watch with the head of design Takafumi Suzuki and Pac-Man creator Toru Iwatani, which is embedded below.
Source: Casio