Takebumi Anzai (Hitori Bocchi no Marumaru Seikatsu)-directed anime will premiere in October 2021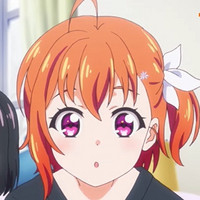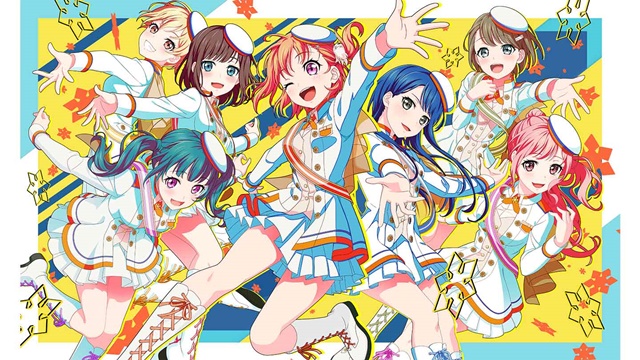 The official website for the forthcoming girls ice hockey-themed TV anime PuraOre! - PRIDE OF ORANGE - has posted two new PVs featuring its OP theme song "Figh-Oh Fight!" and ED theme song "Orange," respectively.
The OP theme song is performed by the anime's seven-member VA unit Team PuraOre!, consisting of Riku Masuda (Manaka Mizusawa), Satomi Hongo (Yu Kiyose), Mayu Sagara (Ayaka Mizusawa), Saika Kitamori (Riko Saginuma), Asuka Shioiri (Naomi Takagi), Yurika Moriyama (Kaoruko Yanagida), and Mami Ono (Yoshino Aoyama). Its music video features powerful ice hockey scenes.
Meanwhile, the ED theme song is written/composed/sung by May'n. Its music video is accompanied by May'n's singing voice, which sings of the "youth" of girls heading for their dreams, and expresses the theme of this series, "The Bond of The Hearts."
"Figh-Oh Fight!" version 2nd PV:
"Orange" version 2nd PV:
And two additional voice cast members are announced. Mikako Komatsu (Setsuna in Yashahime: Princess Half-Demon) is cast as Yoko Matsunaga, a former Japanese national women's ice hockey player and current manager of Nikko Dream Monkeys, based in Nikko. And Yoshiaki Hasegawa (Hayato Kisaragi in Hundred) plays So Sato, a staff member of Nikko Dream Monkeys who works as an assistant to Yoko.
■キャスト情報&アニメPV第2弾を一挙公開‼️

昨日の #声優の夜あそび にて解禁されましたプラオレ!最新情報を公式HPにて公開いたしました✨https://t.co/DIFOj64F0U

— プラオレ! (@puraore) July 22, 2021
---
The TV anime's story centers on Dream Monkeys, a girl's ice hockey team based in Nikko City, Tochigi Prefecture, and its members who aim to reach the top of the world. Manaka Mizusawa, a junior high school student living in the city, her younger sister Ayaka, and her childhood friends Kaoruko and Mami come to the door of a trial class held by the team. After practice, everyone is completely fascinated by ice hockey. Eventually, they were invited by the coach, Youko, to become official members of the team. Through practice games and training camps, everyone grows and the team becomes one. With the slogan, "Connect the puck with the bond of heart!," Dream Monkeys head into the tournament.
The TV anime directed by Takebumi Anzai (Hitori Bocchi no Marumaru Seikatsu)-directed anime is set to premiere in Japan in October 2021.
1st PV:
Teaser visual: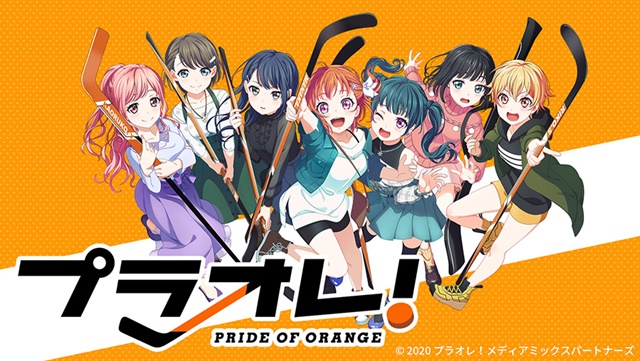 Main staff:
Main voice cast:
Manaka Mizusawa: Rie Masuda
Yu Kiyose: Satomi Hongo
Ayaka Mizusawa: Mayu Sagara
Riko Saginuma: Saika Kitamori
Naomi Takagi: Asuka Shioiri
Kaoruko Yanagida: Yukari Moriyama
Mami Ono: Yoshino Aoyama
---
Source: TV anime "PuraOre! - PRIDE OF ORANGE-" official website / Twitter
©2020 PuraOre! Media Mix Partners