"Kin-iro Mosaic Thank You!!" film is set to open in Japan on August 20, 2021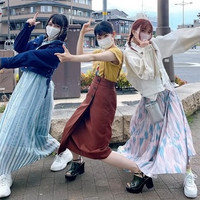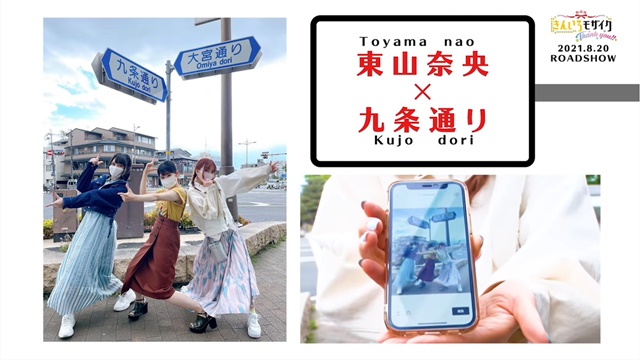 As fans of the series know well, the famiky name of Karen Kujo, one of the main characters in Yui Hara's slice-of-life comedy four-panel manga series Kin-iro Mosaic / KINMOZA!, was taken from Kujo-dori Street in Kyoto. So the character's VA Nao Toyama visited the street to take a commemorative photo, along with her fellow VAs Asuka Nishi (Shinobu Omiya) and Ayaka Suwa (Honoka Matsubara).
In the video, Amamiya notices that the street intersects with Omiya-dori Street, which uses the same Chinese characters as the family name of the series' protagonist Shinobu Omiya, and says, "I feel there is a kind of fateful link." Then, the three posed for a photo in front of the intersection in the "Karen Pose."
Also early this month, Yumi Uchiyama visited Inokuma-dori Street in Kyoto, the street where the character she plays, Yoko Inokuma, got her name.
---
These video reports were done as part of the promotion for the forthcoming feature film Kin-iro Mosaic Thank You!!. The all-new film is set to be released in Japanese theaters on August 20, 2021.
Theme song "Kin-iro Rhodanthe" MV by Rhodanthe* :
Key visual: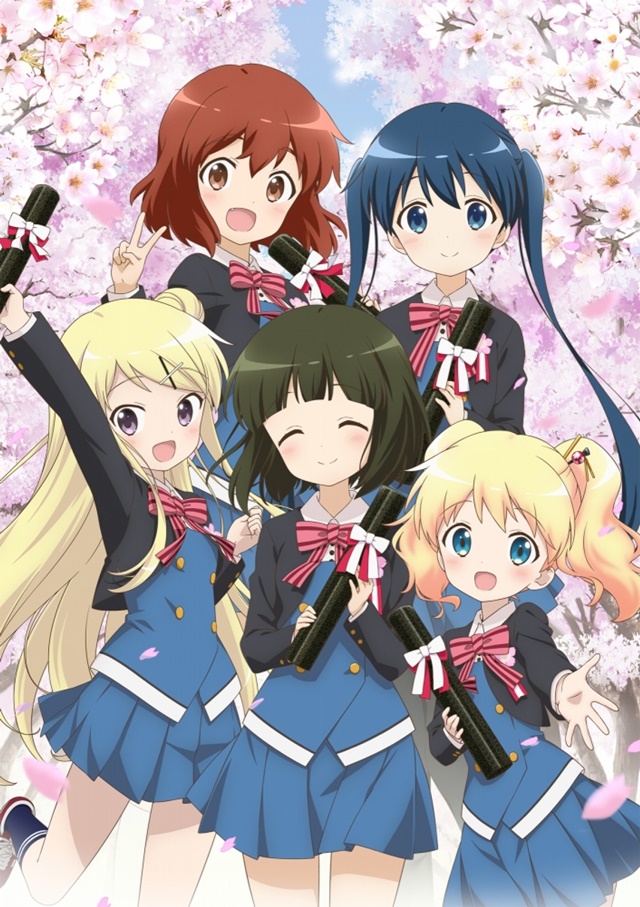 ---
Source: "Kin-iro Mosaic" anime offcial website / Twitter
© Yui Hara, Houbunsha/Kin-iro Mosaic Production Committee