Dazu gab es ein Visual und Teaser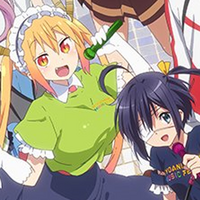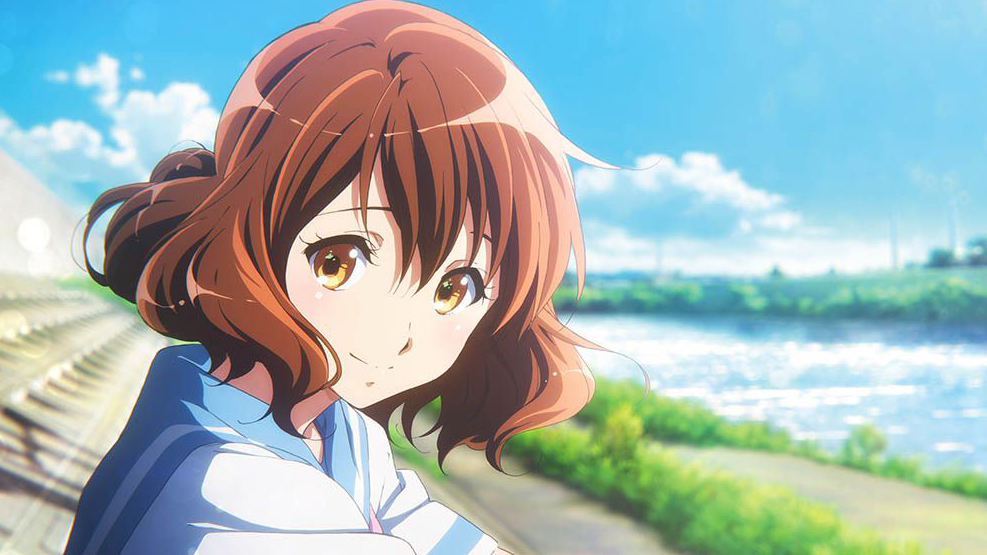 Kyoto Animation gab heute den "ersten Teil" des Line-ups für das KyoAni Music Festival zusammen mit einem brandneuen Visual einiger Anime-Serien des Studios bekannt. Die Tickets für das Festival werden über eine Lotterie verlost – Fans des Animationsstudios müssen sich also bewerben, um Tickets für einen der zwei Tage kaufen zu dürfen.
Teaser
[#KyoaniFes]
THE 5th KYOTO ANIMATION THANKS EVENT
KYOANI MUSIC FESTIVAL - Inspiration for the future -

Artist lineup announcement part1 & Ticket order information now available https://t.co/JdGA1onN0g pic.twitter.com/oWYVeogwtY

— 「京都アニメーションファン感謝イベント」公式 (@kyoani_event) July 27, 2021
Am ersten Tag, dem 20. November 2021, werden Mai Aizawa, OLDCODEX, SCREEN mode, Aya Suzuki, TRUE, Homecomings, LUCKLIFE und weitere noch nicht angekündigte Künstler auftreten. Diese waren je für die Songs der folgenden Anime zuständig: Tamako Market, Tsurune, Sound! Euphonium, Free!, Myriad Colors Phantom World, MUNTO und Liz und der Blaue Vogel.
Am zweiten Tag, dem 21. November, treten dann Mai Aizawa, Minori Chihara, TRUE, fhána, Aira Yuuki, ZAQ und weitere noch nicht angekündigte Künstler und Bands auf. Diese repräsentieren die Anime Violet Evergarden, Beyond the Boundary – Kyōkai no Kanata, Miss Kobayashi's Dragon Maid, Love, Chunibyo & Other Delusions und MUNTO.
Visual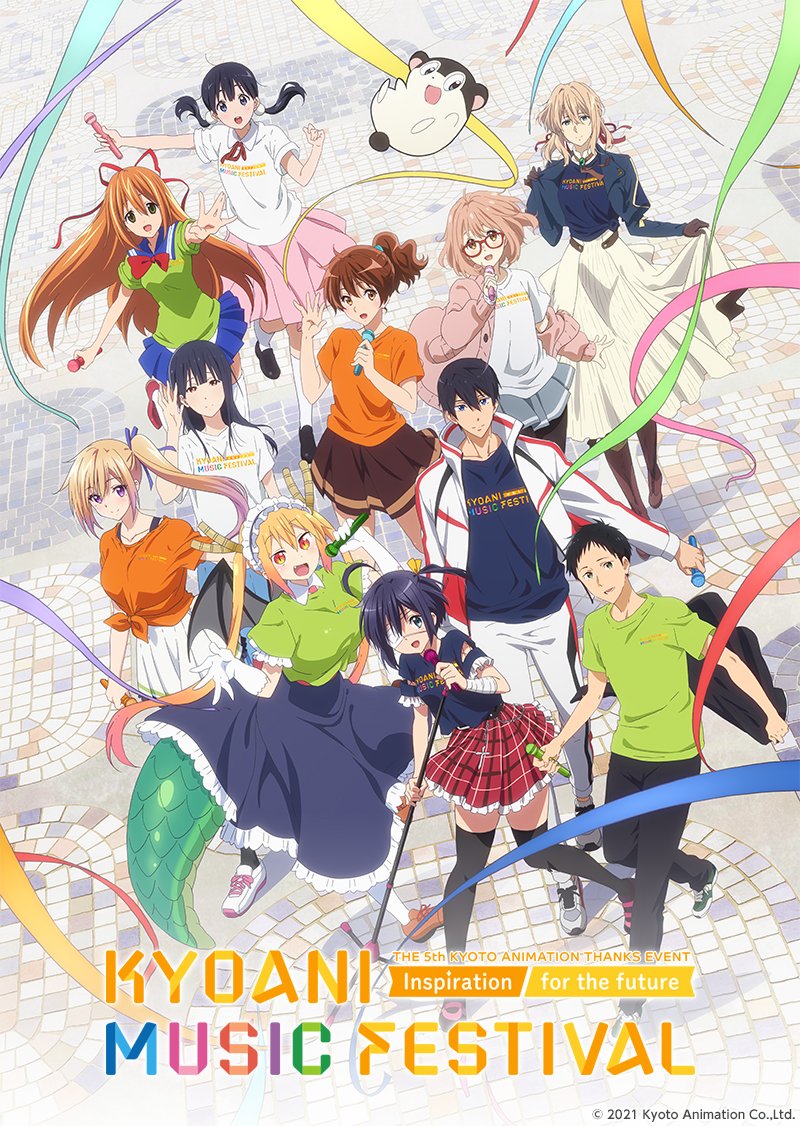 Tickets sind derzeit über eine Lotterie in zwei Stufen erhältlich: Ein normales Ticke würde dabei 9.900 Yen (76,22 €) kosten, während ein Premium-Ticket mit exklusiven Artikeln 18.700 Yen (143,98 €) veranschlagt. Dieses besteht aus einem Set von Leinwandbildern und extra gestalteten Tickets, die man sich zu Hause aufstellen kann. Zu einem späteren Zeitpunkt soll auch ein Live-Stream der Veranstaltung zur Verfügung stehen.
Das KyoAni Music Festival wurde bereits im Mai unter dem Motto "Inspiration für die Zukunft" als Dankeschön für die Fans angekündigt, die dem Studio in den letzten Jahren treu zur Seite gestanden sind.
Quelle: Kyoto Animation auf Twitter

----
Original Artikel von Daryl Harding. Übersetzt von Melanie Höpfler.