Eine ungerechte Welt verlangt nach zwei rechtschaffenen Männern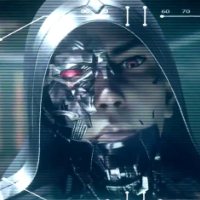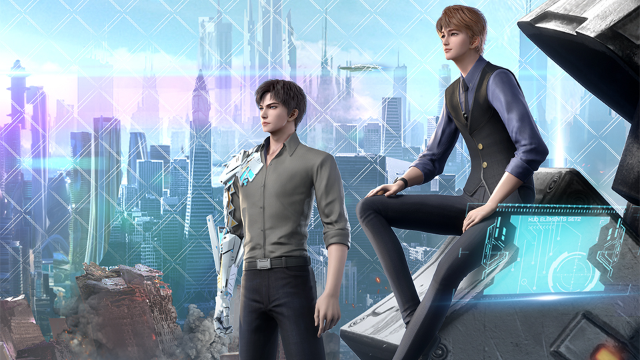 WAKANIM scheint auf den Donghua gekommen zu sein – nachdem man Anfang Juni schon den Titel Link Click ins Programm aufgenommen hatte, geht es nun mit dem nächsten weiter. Der Streaming-Anbieter gab heute bekannt, dass die chinesische Animationsserie The Defective am Freitag mit den ersten beiden Folgen mit deutschen Untertiteln für alle VIP-Abonnenten startet. Jeden Freitag um 10 Uhr folgt dann eine neue Episode.
Trailer
Ankündigung
In dieser futuristischen Welt sind sie die einzigen, die nicht im Garten Eden leben dürfen...
Nach LINK CLICK erscheint jetzt ein weiterer Donghua bei Wakanim: The Defective! Die ersten zwei Folgen sind ab Freitag für VIP-Abonnenten verfügbar. pic.twitter.com/joFPIMnjed

— Wakanim DE (@WakanimDe) July 27, 2021
The Defective läuft seit Juli 2021 auf der chinesischen Plattform Bilibili mit englischen Untertiteln. Insgesamt umfasst der Donghua 16 Episoden und entsteht im LX Animation Studio unter der Regie von Jinbin Li. Die Serie, der man den Genre Sci-Fi und Mecha zuordnen kann, basiert auf einem Roman von priest.
Inhalt:
Lu Bixing und Lin Jingheng sind in einer futuristischen Dystopie gefangen, in der die als Eden bekannte Mind-Link-Technologie die Gesellschaft kontrolliert. Einer von hundert Menschen kann sich nicht mit Eden verbinden und wirds als "defekt" und Ausgestoßener betrachtet. Die beiden unterschiedlichen Männer arbeiten zusammen, um gegen diese ungerechte Welt vorzugehen.
Quelle: WAKANIM auf Twitter

----
Melanie Höpfler arbeitet als Chefredakteurin für Crunchyroll Deutschland. Sie liebt die Genre Boys Love und Sport über alles. Außerdem hat sie eine große Schwäche für japanische Synchronsprecher, wie ihr auf ihrem Twitter @melopf25 sehen werdet.