The18th PreCure TV series is now simulcast on Crunchyroll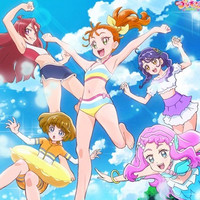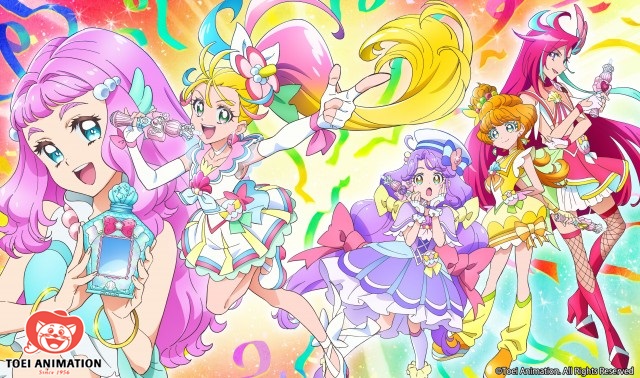 The official Twitter for the ongoing 18th PreCure TV series Tropical-Rouge! Precure has posted an image art for its next 22nd episode to be aired in Japan this Sunday. The illustration that shows the girls enjoying the summer sea is newly-drawn by the episode's animation director, Nishiki Itaoka.
Itaoka is an acclaimed animator who is well known for his works on the impressive transformation scenes of the Precure girls, such as Cure Rosetta (DokiDoki! PreCure), Cure Princess (HappinessCharge PreCure!), Cure Twinkle (Go! Princess PreCure), Cure Miracle (Maho Girls PreCure!), Cure Gelato (Kirakira PreCure a la Mode), Cure Milky (Star Twinkle PreCure), Cure Earth (Healin' Good PreCure), and Cure Summer (Tropical-Rouge! Precure).
In the 22nd episode titled "The Great Adventure of Secrets! Find the Mermaid's Treasure!," the Tropical Club members start a training camp in Manatsu's hometown, Minamino Island. She and her friends hear from Tomibaba, an elder on the island, that there is a treasure hidden by a mermaid in a cave on the northern beach. They begin to explore the cave, but Laura gets separated from them on the way, and they also run into Numeri, who has also come for the treasure...
????8月1日(日)あさ8:30放送????#トロプリ 第22話 「ヒミツの大冒険! 人魚の宝を探せ!」から、
第22話作画監督の板岡 錦さんの描くイメージアートが到着したよ????

トロプリにぴったりな夏をみんなで満喫しちゃお????
トロピカってる~!!

▼予告動画はこちら! #precurehttps://t.co/bS9NTwQ3Ho pic.twitter.com/0qhXbeb7iZ

— トロピカル~ジュ!プリキュア公式 (@TVanime_precure) July 31, 2021
22nd episode trailer:
---
Tropical-Rouge! Precure premiered in Japan on February 28, 2021, and has also been simulcast on Crunchyroll to its members in North America, Latin America including the Caribbean, South America, Australia, New Zealand, South Africa.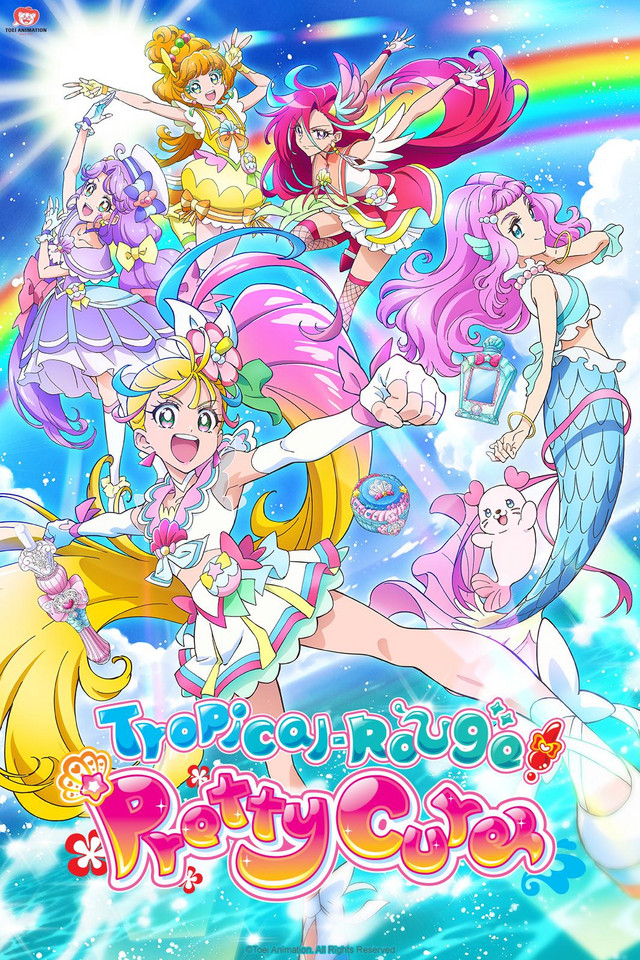 ---
Source: "Tropical-Rouge! Precure official Twitter
©ABC-A, Toei Animation