Hiroshi Takeuchi (Blade & Soul) serves as director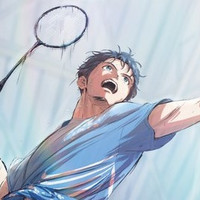 A TV anime adaptation of Asami Koseki's badminton-themed novel Love-All-Play is set to premiere on the Yomiuri TV / Nihon TV network across Japan in the spring of 2022.
The novel was published by Poplar Publishing for four volumes from 2011 to 2014. The author says, "About ten years ago, I met the profound and fascinating sports, badminton, and was able to write this novel by being fascinated by people who are sincerely involved in it. And the story is now given a new face as an anime. As an anime fan, I am extremely happy about this fortune, and I believe it will be a great motivation for my future works. I hope that the power of anime, which is a representative of Japanese culture, will increase the number of badminton fans in Japan and around the world."
Synopsis:
The protagonist, Ryo Mizushima, enters a junior high school and joins the badminton club on the spur of the moment. Although there are no proper instructors at the school, Ryo's physical strength allows him to improve to the point where he is able to participate in the prefectural tournament. Then Ryo is approached by Ebihara, the famous coach of the prestigious Yokohama Minato High School badminton club. Ryo, who is indecisive and humble, hesitates to go to the school, but his older sister, Rika, who is the top student in her third year there, gives him a strong push and he decides to go. Blessed with a coach and teammates at high school, Ryo gains the experience he's been lacking and aims to win the Inter-High School Championship!
Teaser trailer:
TVアニメ『ラブオールプレー』
2022年春、放送決定!&ティザービジュアル解禁????

シャトルを追いかけ、青春をかけるバドミントン部の胸アツ爽快ストーリー。
2022年春 読売テレビ・日本テレビ系土曜夕方5時30分試合開始????#ラブオールプレー#バド部全員声あげろ pic.twitter.com/2hWtdHkHPk

— ラブオールプレー【アニメ公式】 (@loveallplay2022) August 7, 2021
Main staff:
Novel 1st and 4th volume covers: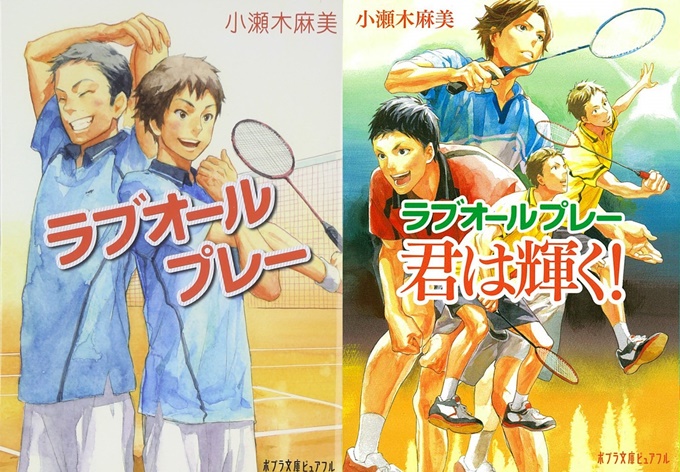 ---
Source: TV anime "Love-All-Play" official website / Twitter
© Asami Koseki, Poplar Publishing/Yokohama Minato High School Badminton Club
© Asami Koseki/Poplar Publishing