"I'm very happy because my anime character was also created!"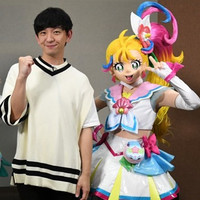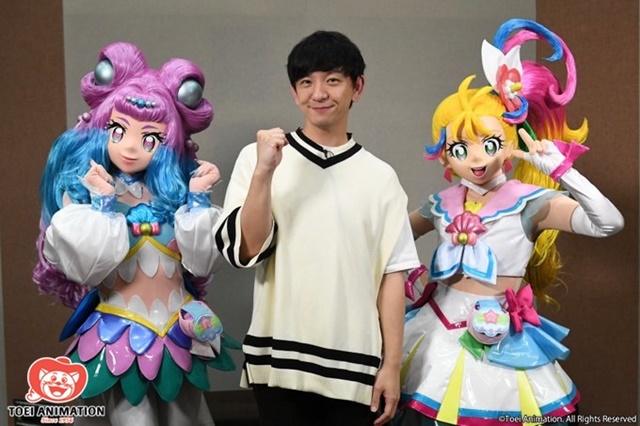 The official website for the ongoing 18th Precure TV series Tropical-Rouge! Precure announced today that 35-year-old Japanese comedian Satoshi Mukai will make a guest voice appearance as himself in the next 24th episode to be aired in Japan on August 15. He is a member of a Japanese comedy trio Panther, and this is his first anime voice acting work.
Many Japanese comedians/celebrities have appeared in the past Precure series as themselves, such as Kenji Tamura (Yes! Precure 5 GoGo! 17th episode), Audrey (Fresh Precure! 27th episode), and FUJIWARA (Smile Precure! 17th episode), and Mukai will appear as himself who is the host MC of the TV program in the story.
In an interview video posted on the Precure franchise's official YouTube channel, he said that he started watching the Precure series with its 15th installment Hugtto! Precure, "That work touched my heart so deeply. I talked about it on the radio for about 30 minutes, saying how moved I was."
As for playing the role of himself, "There was also a scene where I had to say my own name. And, I played the role of an MC on the program, and even though I don't do that much real MC works (in the real world), they made that dream come true for me in Precure! I am in PreCure and I am also an MC on TV, two dreams come true! I'm very happy because my anime character was also created!"
✨ニュース✨
お笑いトリオ・パンサーの向井慧さんが、8月15日(日)放送でゲスト声優として出演することが決定~!#precure #トロプリ

▼向井さんのインタビューはコチラ!プリキュアへの熱い思いを語ってくれたよ!https://t.co/rbxJl55v6o

※一部地域では放送日時が異なる場合があります。 pic.twitter.com/pNBHf4nDFB

— トロピカル~ジュ!プリキュア公式 (@TVanime_precure) August 9, 2021
---
Tropical-Rouge! Precure has been aired in Japan since February 28, 2021, and has also been simulcast on Crunchyroll to its members in North America, Latin America including the Caribbean, South America, Australia, New Zealand, South Africa.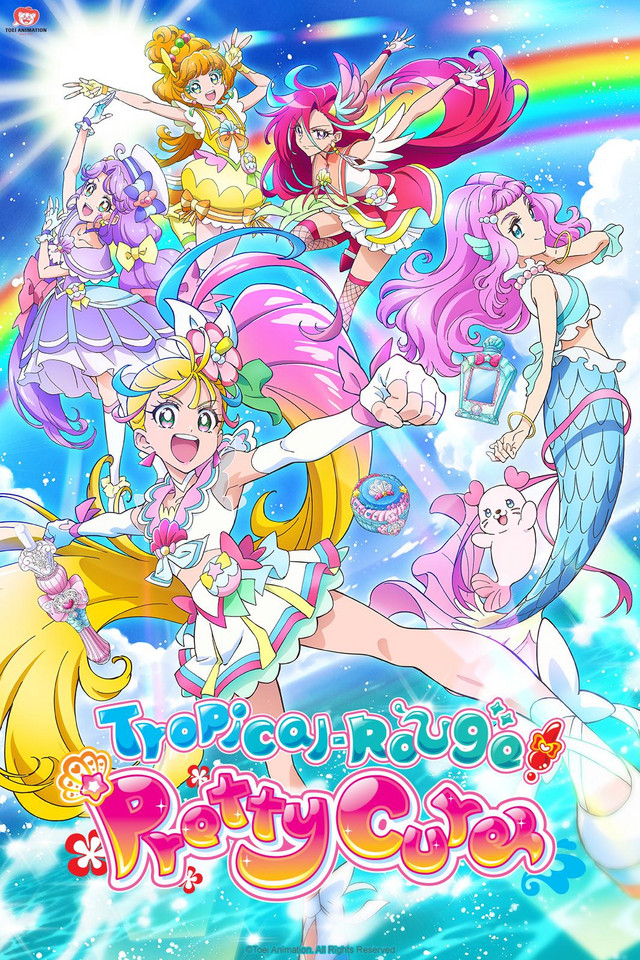 ---
Source: "Tropical-Rouge! Precure official website / YouTube channel
©ABC-A, Toei Animation