The TV anime adaptation is set to premiere in October 2021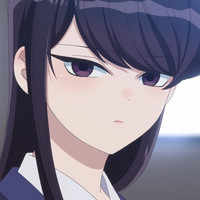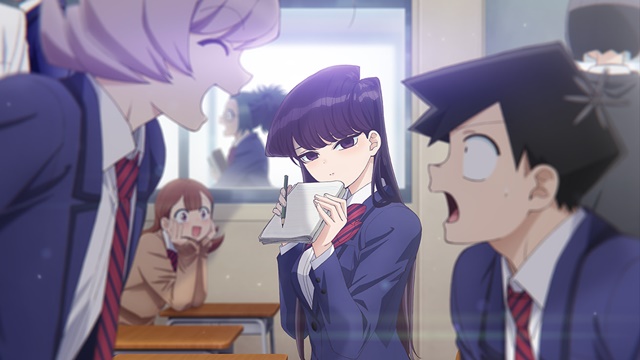 The official Twitter for Tomohito Oda's romantic comedy manga Komi Can't Communicate has posted a tweet in English and Japanese asking for questions from fans to the original author. Selected answers will be published in the forthcoming Fanbook to be released in October.
the manga has been serialized in Shogakukan's Weekly Shonen Sunday since May 2016, and its latest 22nd tankobon volume is set to be released in Japan on August 18, 202l. As of February 2021, the total number of its copies, including digital edition, has exceeded 5.2 million.
You can post your question to Oda-sensei with the hashtag #tellmekomi or reply to the tweet below. The deadline is August 14.
Fans!! Here is a chance to ask questions to Tomohito Oda!!
Please post a question with the tag #tellmekomi or reply to this tweet.

Answers will be appeared on the Fanbook that comes in October.

This campaign starts from now and goes on August 14.#komi #komisan pic.twitter.com/vLOe9FH6mq

— 古見さんは、コミュ症です。公式 (@comisanvote) August 10, 2021
【質問募集‼︎‼︎】
オダトモヒト先生への質問を大募集します!
『古見さん』の事ならなんでもOK。
このツイートに返信するか、以下のタグを付けてツイートして下さい。#教えて古見さん

選ばれし回答は現在鋭意制作中の『ファンブック』にて………!!
8月14日締切です。よろしくお願いします。 pic.twitter.com/pzCo6c9zse

— 古見さんは、コミュ症です。公式 (@comisanvote) August 10, 2021
---
As reported, the manga's live-action TV darma adaptation has been in the works for a premiere in Japan on September 6, 2021, then its TV anime adaptation will follow in October 2021.
TV anime teaser PV:
---
Source: "Komi Can't Communicate" official Twitter
©Tomohito Oda, Shogakukan/Itan Private High School