The Crunchyroll and Adult Swim Original airs on August 14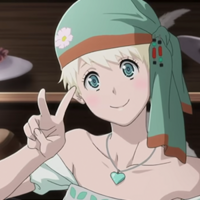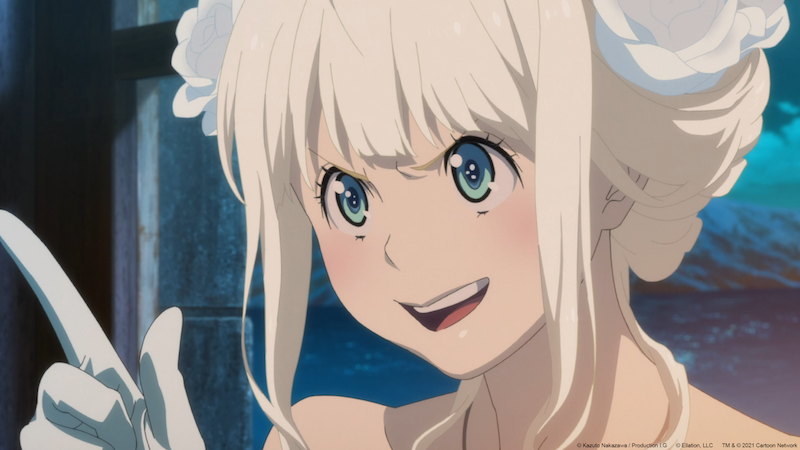 UPDATE 8/15/21: Added Episodes 1 and 2 show links to Crunchyroll and Adult Swim.
Crunchyroll and Adult Swim are ready to set out on the high seas with the upcoming series Fena: Pirate Princess! On August 14, the series will have a special two-episode premiere, and we have all the details you'll need to catch the series premiere day and date! Read the details below for air times, cast, staff and all the info on the subtitled version on Crunchyroll and the dub on Adult Swim!
Watch the first two subbed episodes of Fena: Pirate Princess on Crunchyroll right

here

!
Watch the first two dubbed episodes of Fena: Pirate Princess on Adult Swim right

here

!
Fena: Pirate Princess
Crunchyroll Launch Time (Sub): August 14, 9:00pm PT | August 14, Midnight ET
Crunchyroll Territories: North America, Central America, South America, Europe, Africa, Oceania, the Middle East, and CIS
Adult Swim Air Time (Dub): August 14, Midnight PT | August 14, Midnight ET
Crunchyroll Trailer
Adult Swim Trailer
STAFF
Original Story
Kazuto Nakazawa x Production I.G

Director
Kazuto Nakazawa

Screenplay
Asako Kuboyama

Music
Yuki Kajiura

Music Production
FlyingDog

Animation Production
Production I.G
Key Visual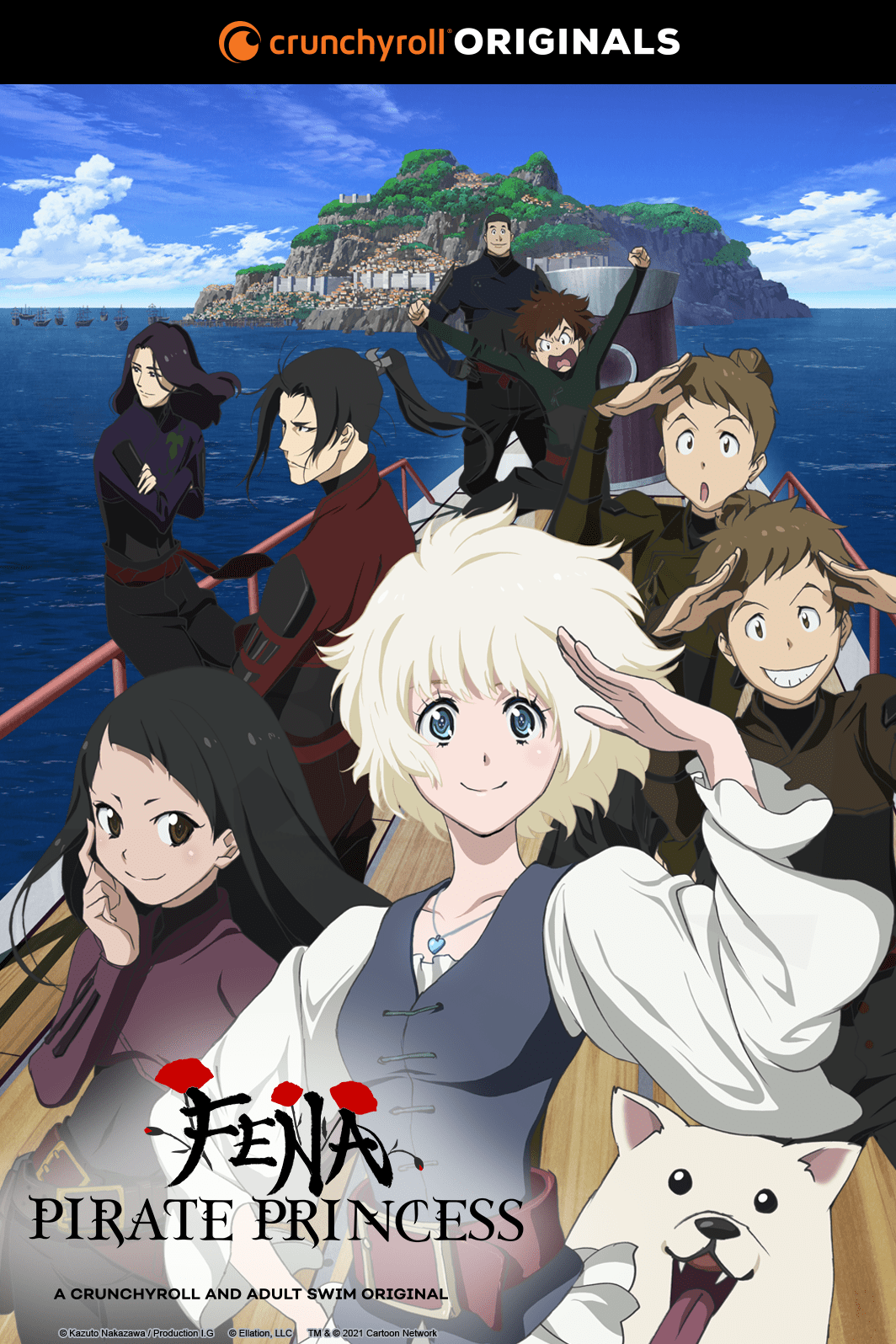 Cast
Fena Houtman
Japanese VA: Asami Seto (Miyoko Hojo in Food Wars! Shokugeki no Soma)
English VA: Brittany Cox (Naoko in The Night is Short, Walk on Girl)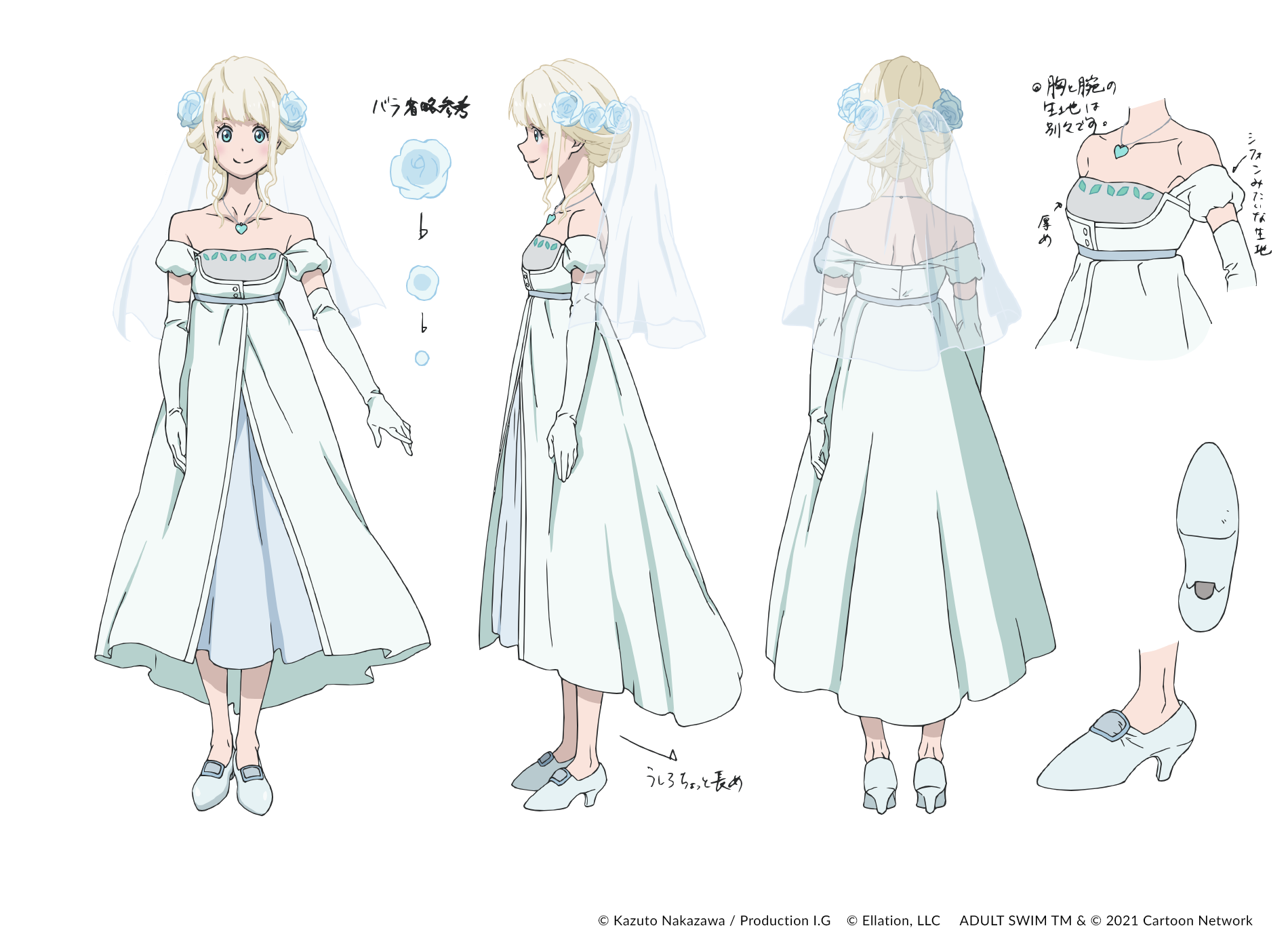 A positive, cheerful orphan despite her traumatic past. Known for her pale skin and glowing silver hair.
Yukimaru
Japanese VA: Ryota Suzuki (Yu Ishigami in KAGUYA-SAMA: LOVE IS WAR)
English VA: Robb Moreira (Sakunosuke Oda in Bungo and Alchemist -Gears of Judgment-)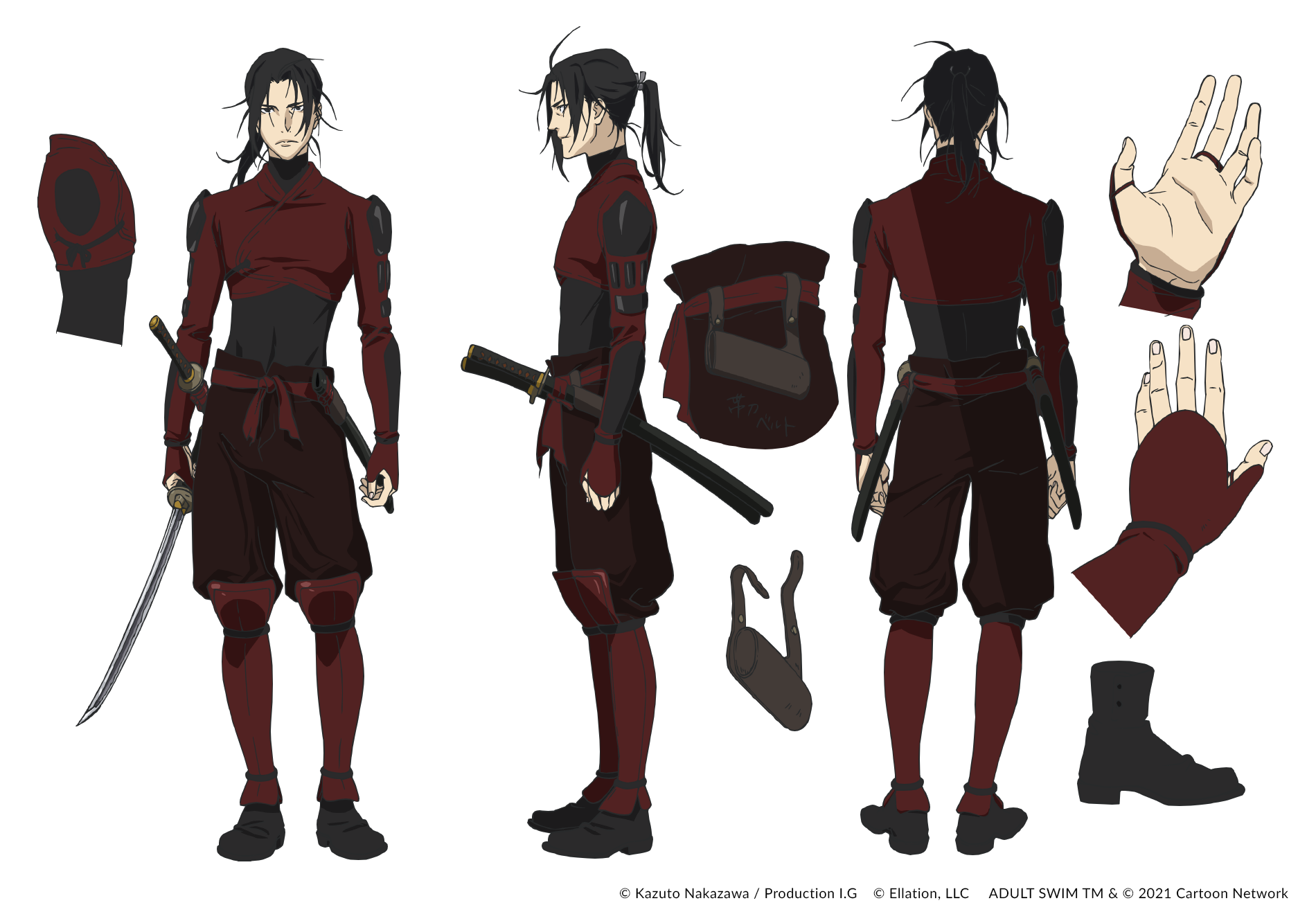 The introverted, katana-wielding bodyguard of the Houtman family. He is extremely protective of Fena.
Shitan
Japanese VA: Takahiro Sakurai (Griffith in Berserk)
English VA: Nicholas Corda (Wilhelm Mölders in Emma: A Victorian Romance Second Act)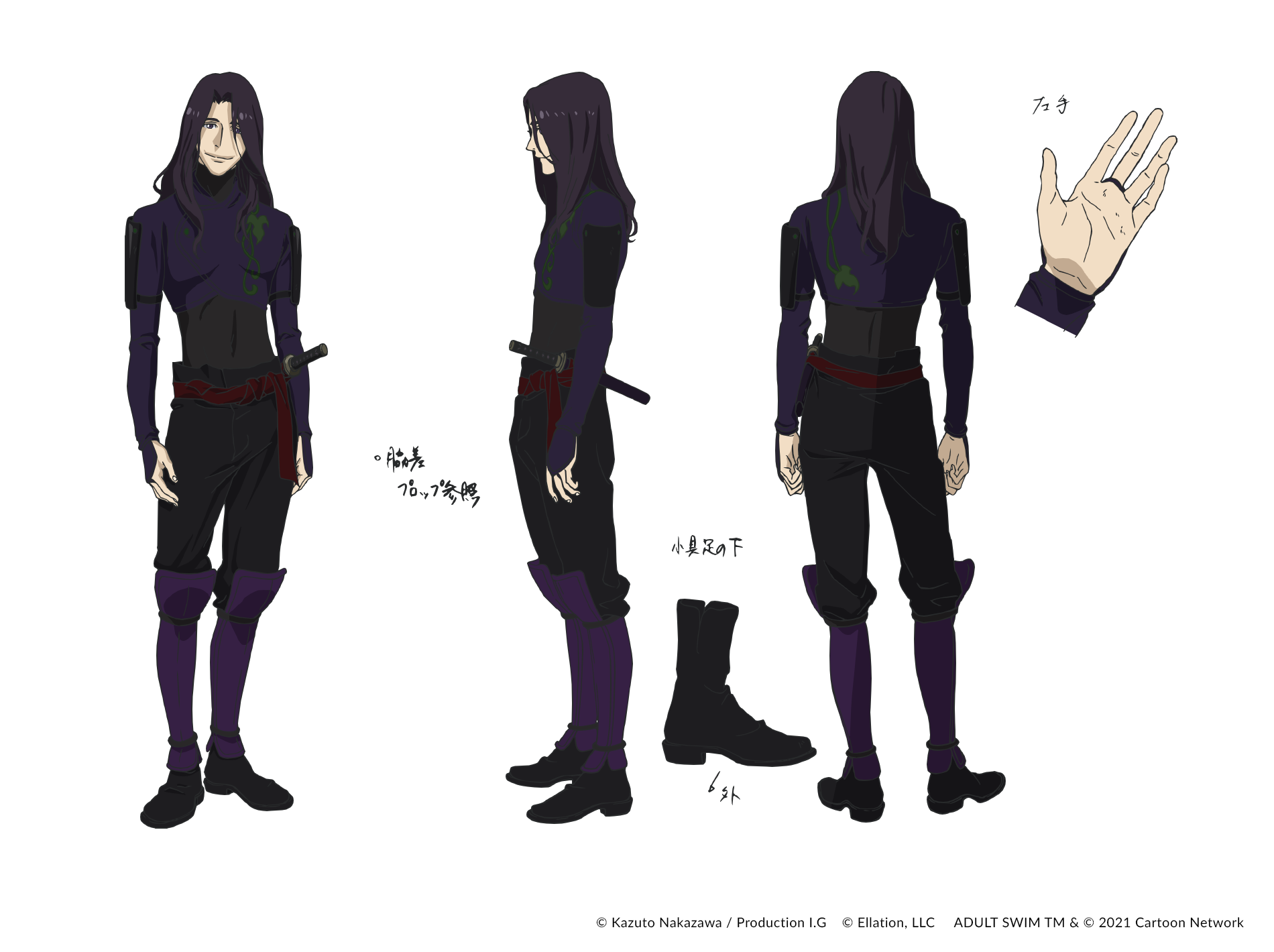 This handsome, elite warrior can kill with his bow and arrow—or his looks.
Though on the surface he seems aloof, he greatly values his friends.
Karin
Japanese VA: Aoi Yuki (Tsuyu Asui in My Hero Academia)
English VA: Anjali Kunapaneni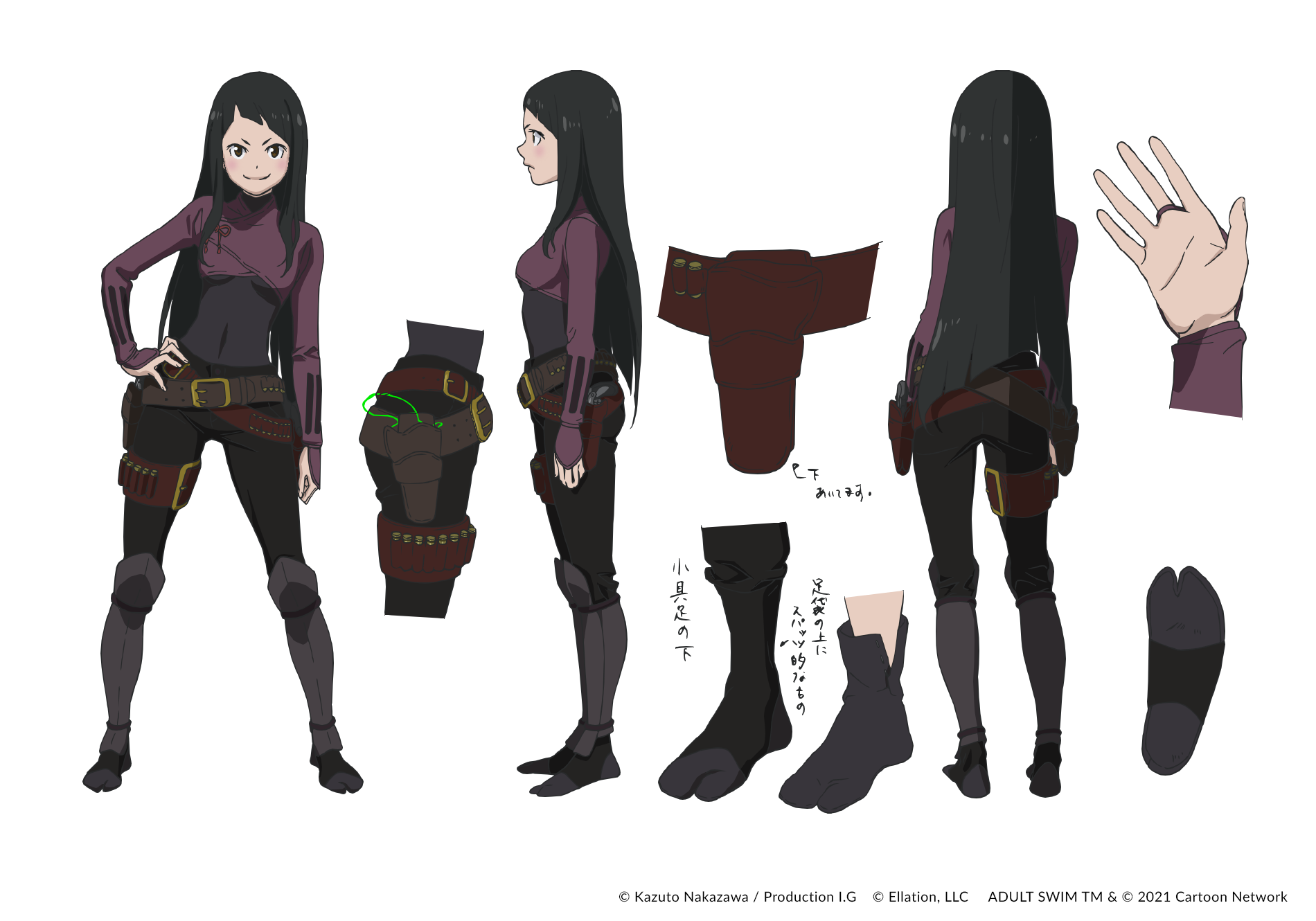 Raised by a family of blacksmiths, Karin geeks out over technology like her rifle, which she uses to great effect in battle.
Enju
Japanese VA: Gen Sato (Chrome in Dr. STONE)
English VA: Brandon Winckler (Eugeo in Sword Art Online Alicization)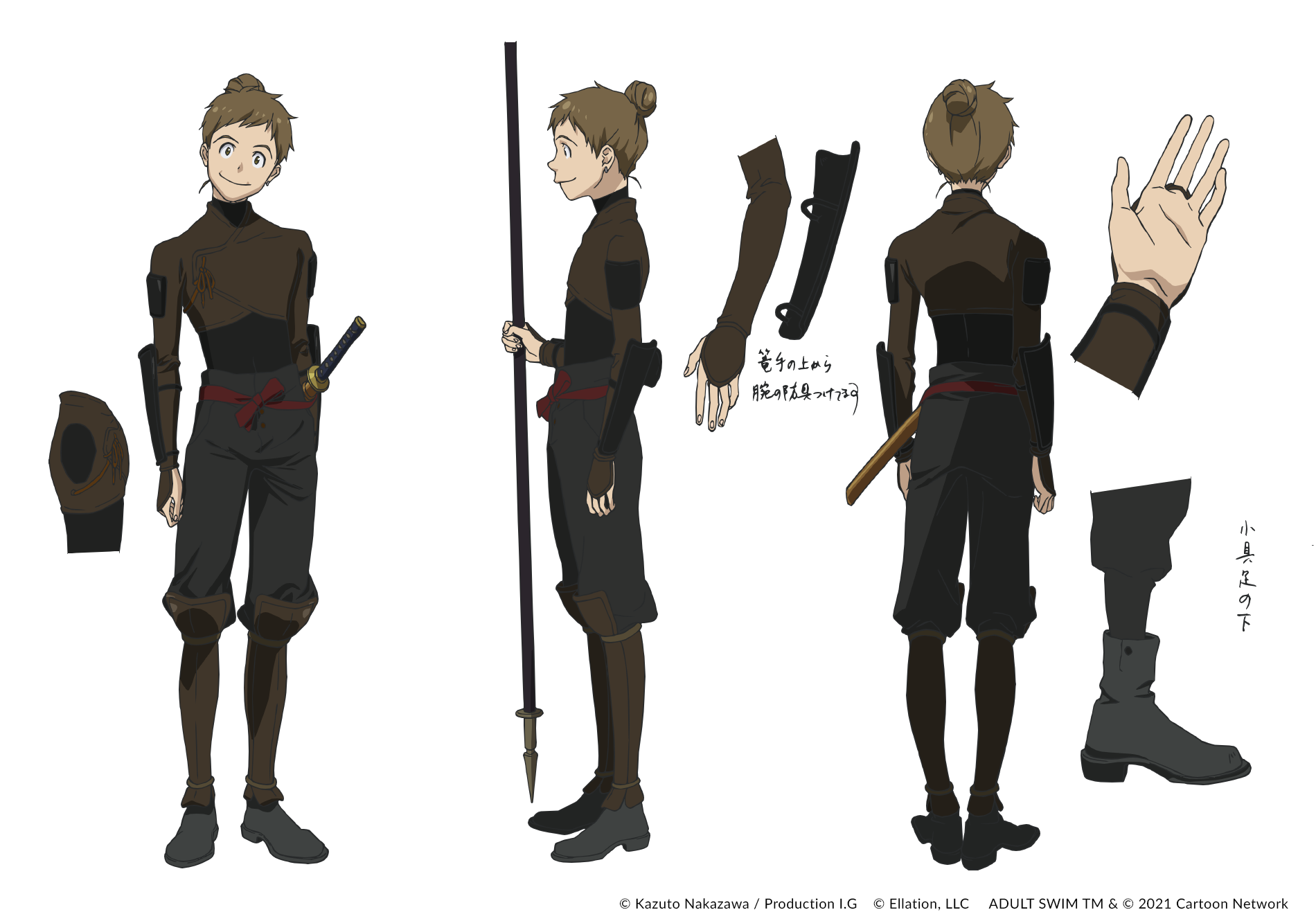 Kaede's elder twin. They both use a spear and wakizashi in battle, they're both friendly and mischievous,
but Enju feels he's more dependable than his younger brother.
Kaede
Japanese VA: Ryota Osaka (Marco Bodt in Attack on Titan)
English VA: Darrel J Delfin (Claudia in Lupin III vs. Detective Conan The Movie)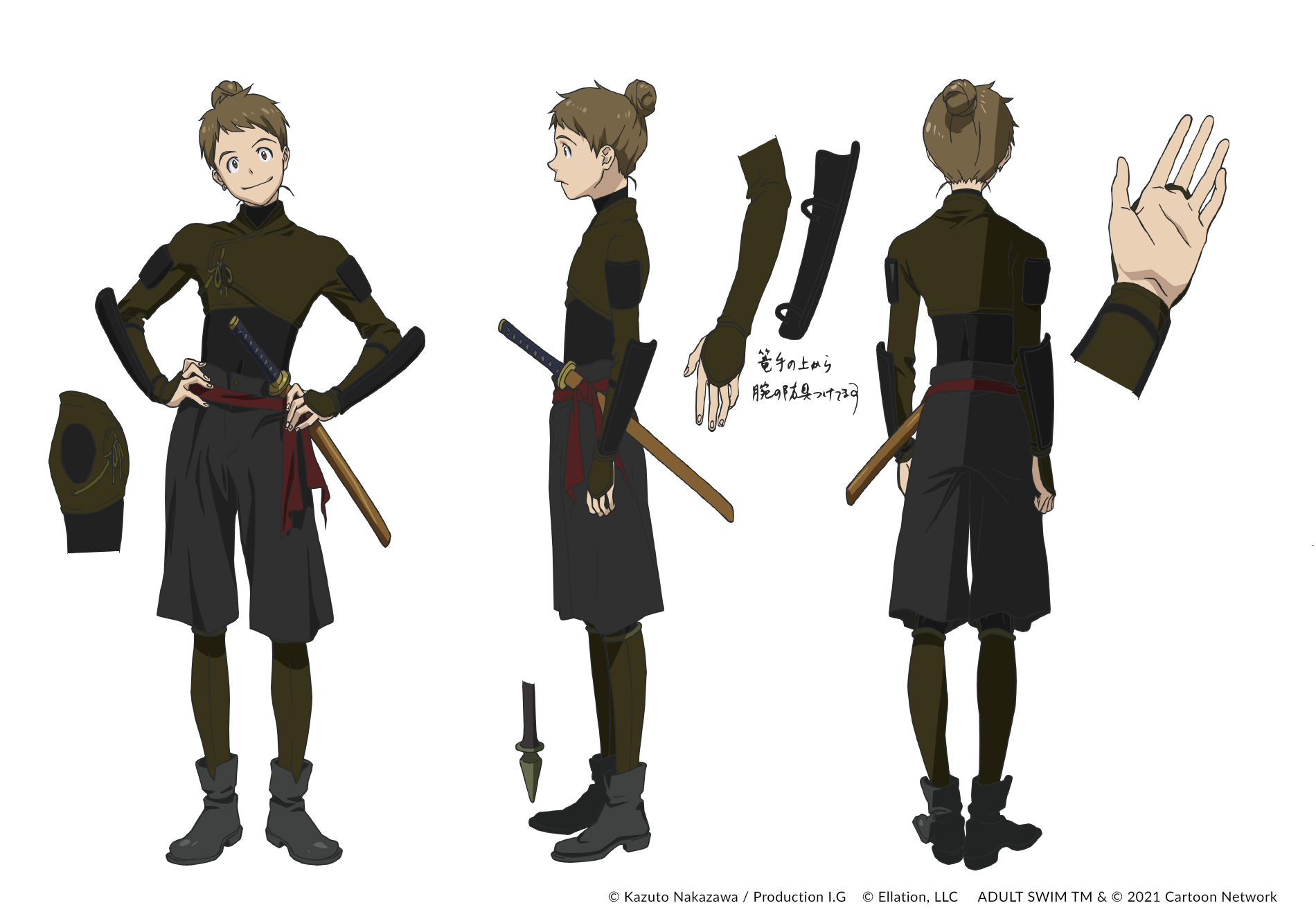 Enju's younger twin. They both use a spear and wakizashi in battle, they're both friendly and mischievous,
but Kaede feels he's more manly than his elder brother.
Tsubaki
Japanese VA: Jun Osuka
English VA: Alan Lee (Kohaku in Yashahime: Princess Half-Demon)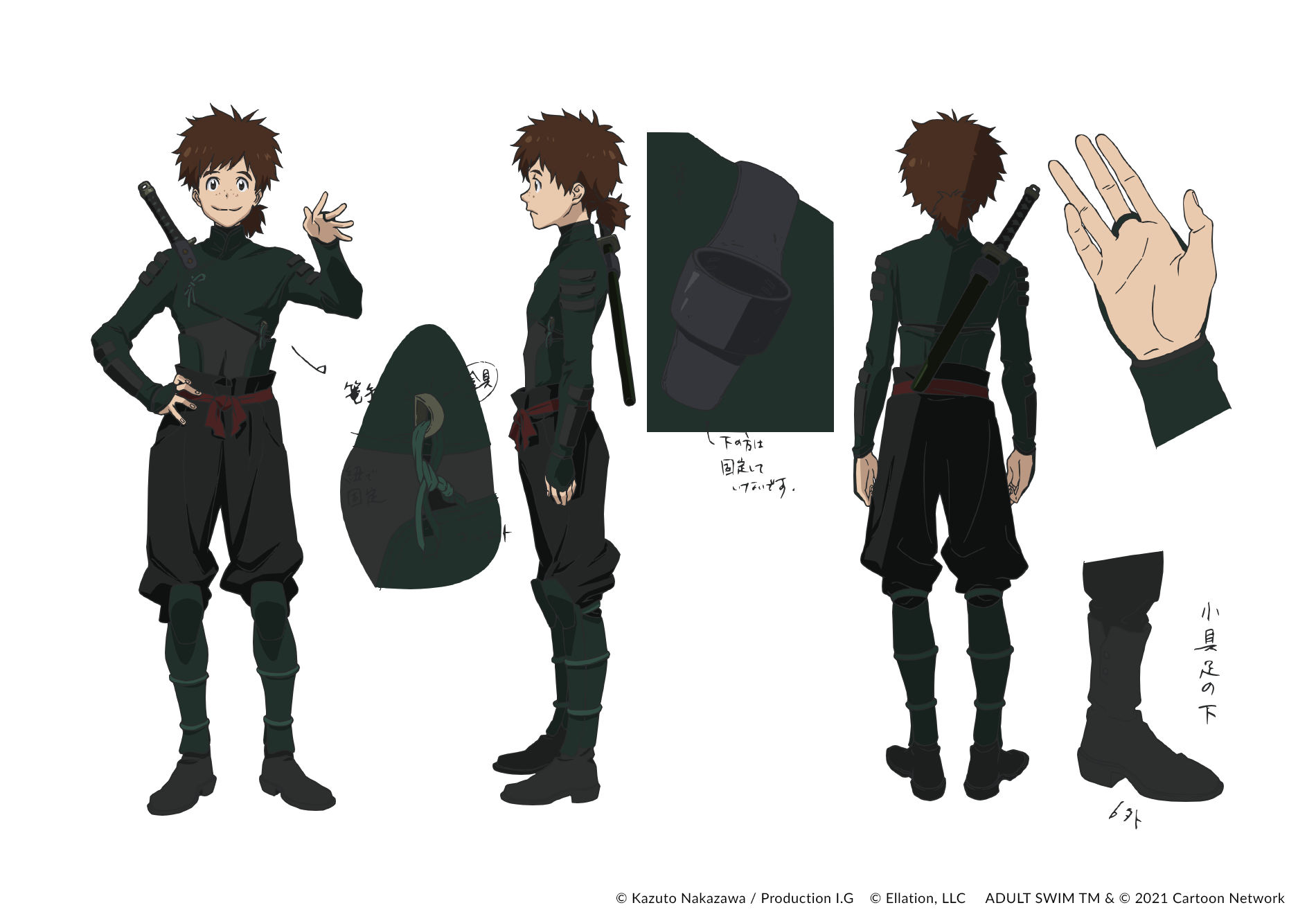 The oldest and most mature member of the group, he manages everyone's wild energy.
He's also the cook, but when he fights, he uses a short ninja sword.
Makaba
Japanese VA: Shintaro Tanaka (Mario in B: The Beginning)
English VA: Thomas E Wynn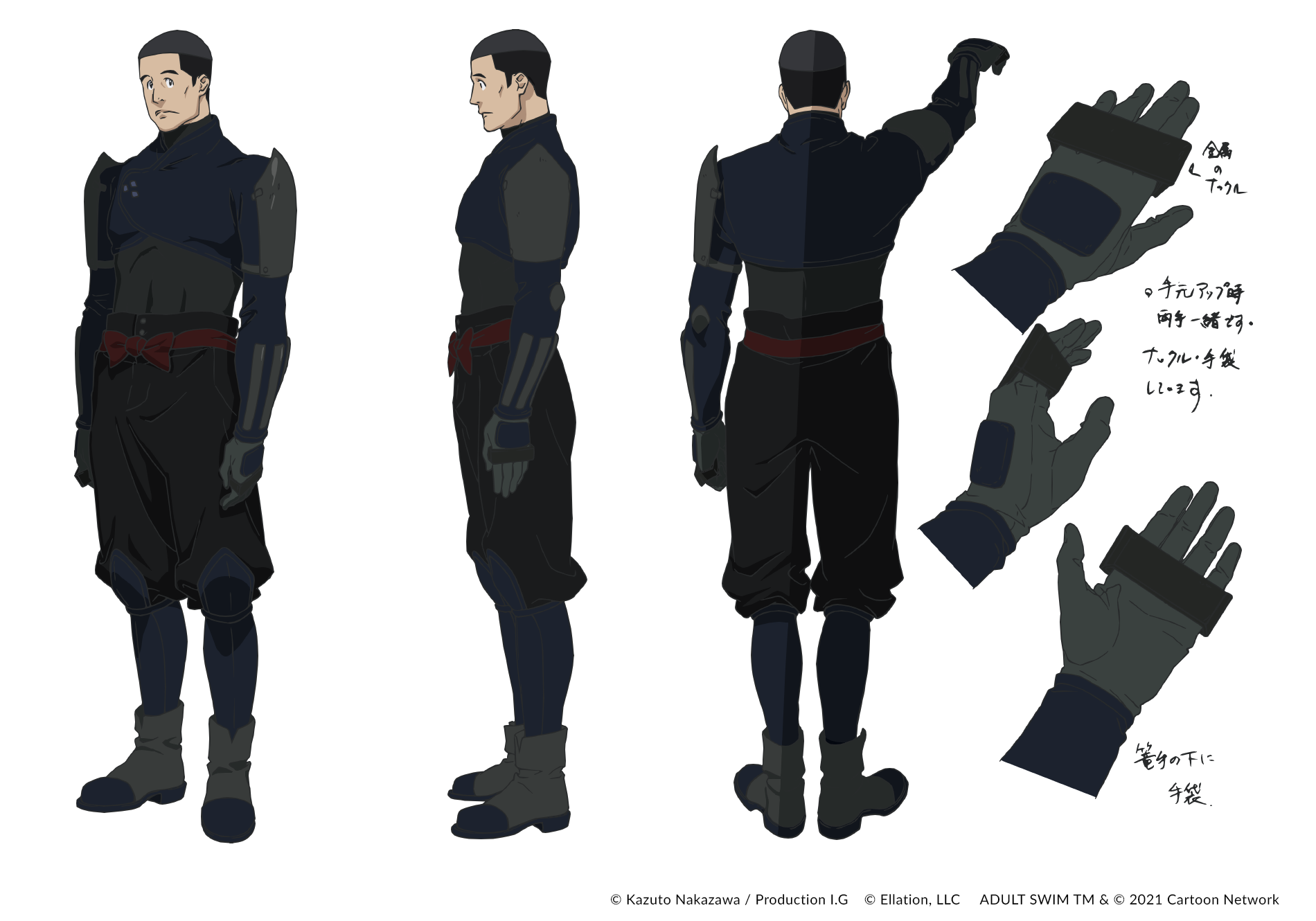 This mountain of a boy prefers fighting in close quarters with brass knuckles.
When he's not fighting, he's kind-hearted and mild-mannered.
Salman
Japanese VA: Manabu Muraji (Shuji Sumimura in Kekkaishi)
English VA: Frank Todaro (Rakshas in Berserk)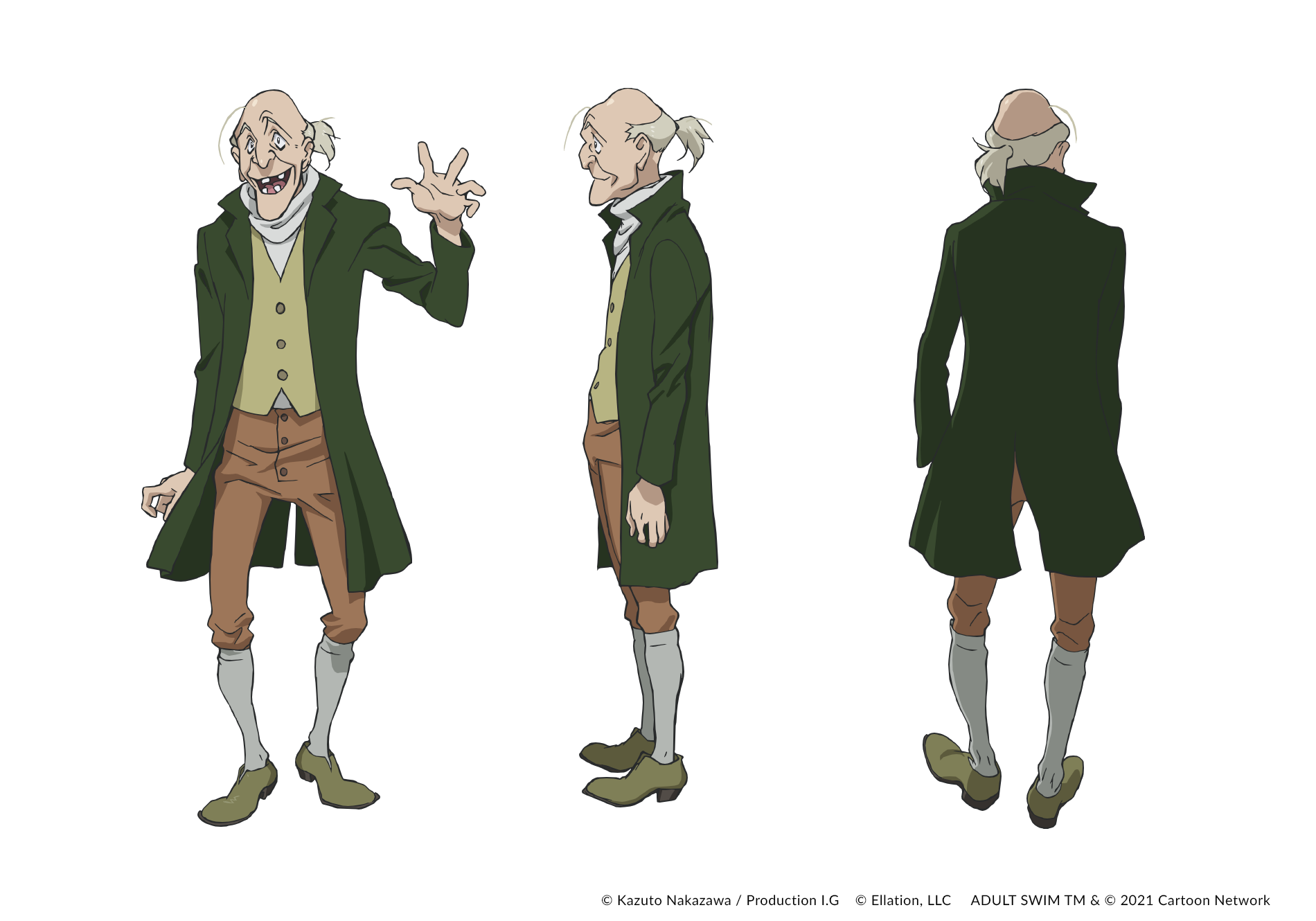 An older knight who was once called "Salman the Onslaught" for being so deadly with a spear.
He's known Fena since she was a girl as he served the Houtman family for some time.
Otto
Japanese VA: Hiroaki Hirata (Sanji in One Piece)
English VA: Doug Stone (JImba Ral in Mobile Suit Gundam: The Origin)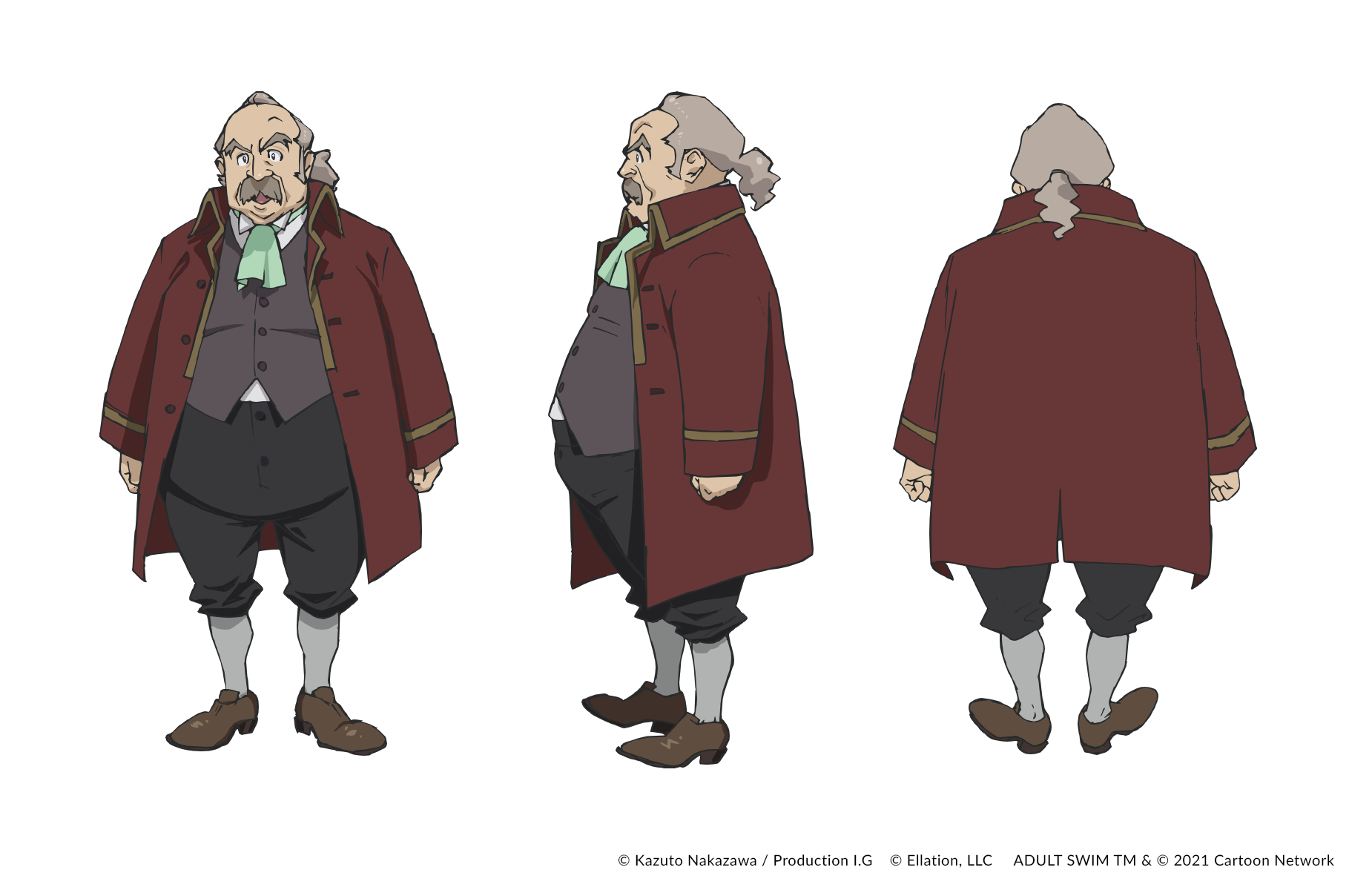 Another older knight who served the Houtman family and possessed an intimidating nickname
in his younger days—"Otto the Blitz" for his quick swordplay
The opening and ending themes were announced on July 25. The opening theme "Umi to Shinju" will be performed by JUUNA and produced by Yuji Kajiura. The ending theme "Saihate" will be performed by Minori Suzuki.
Synopsis:
Fena Houtman remembers little about her childhood. Orphaned and raised as a servant in a brothel, her life changes when she escapes to an island of pirates where she discovers the truth behind her family. With Fena being the only one able to unlock her family's secrets, and a formidable crew of female pirates on her tail, she must take her place as captain of her Samurai crew for a high seas adventure!

---
Kyle Cardine is a Managing Editor for Crunchyroll. You can find his Twitter here.