Mamoru Oshii: "I'm glad that you can see it in the theater now in this day and age."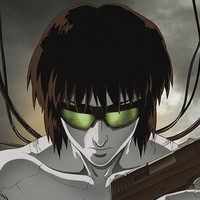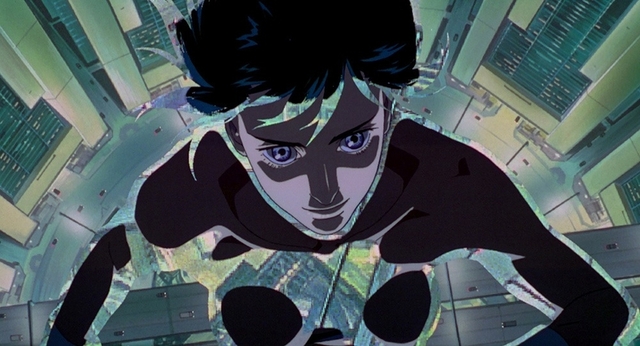 The 4K remaster edition of Mamoru Oshii's Ghost in the Shell, the anime film based on Masamune Shirow's science fiction comic of the same name, will be released simultaneously in Japan and the U.S. on September 17 in IMAX format. In Japan, it will be screened in 35 IMAX theaters, then will be also released in regular theaters on October 1.
Since its release in 1995, the film has become a worldwide hit, reaching No. 1 on Billboard's weekly US sell video chart, and its detailed futuristic images, dynamic action scenes, and the universal theme that questions "the essence of humanity" have influenced many creators around the world.
For this special screening of the film, the 4K remastered images were adjusted to a high degree of accuracy in every detail, including sound, brightness, and contrast, using IMAX's image processing technology. The 4K resolution brings out the vast amount of information lying dormant in the original 35mm film, which could not be reproduced with the technology used at the time of its release.
Mamoru Oshii says, "Fortunately, this films has been reborn in a new form with each technological advancement. I'm glad that you can see it in the theater now in this day and age. Please enjoy!"
Trailer:
Poster visual: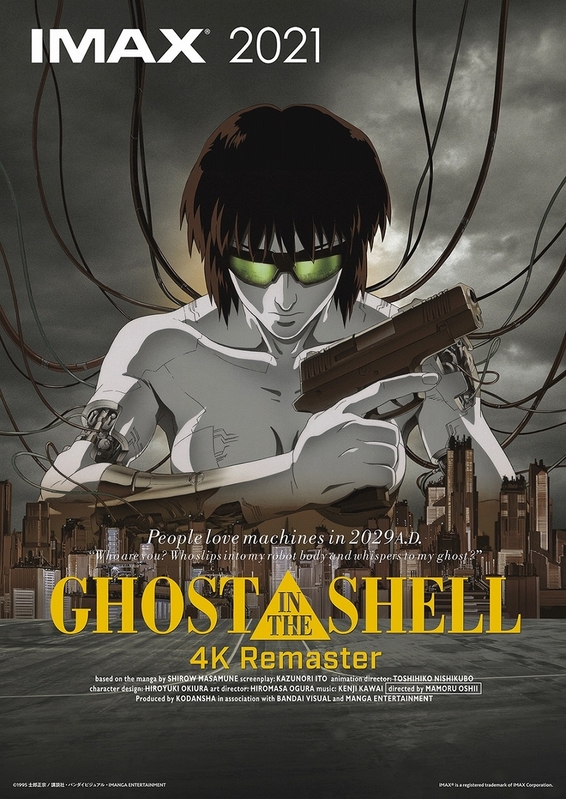 ---
Source: Eiga.com
(C) 1995 Shirow Masamune/KODANSHA, Bandai Visual, MANGA ENTERTAINMENT