Season 1 of the anime available on Crunchyroll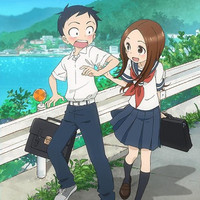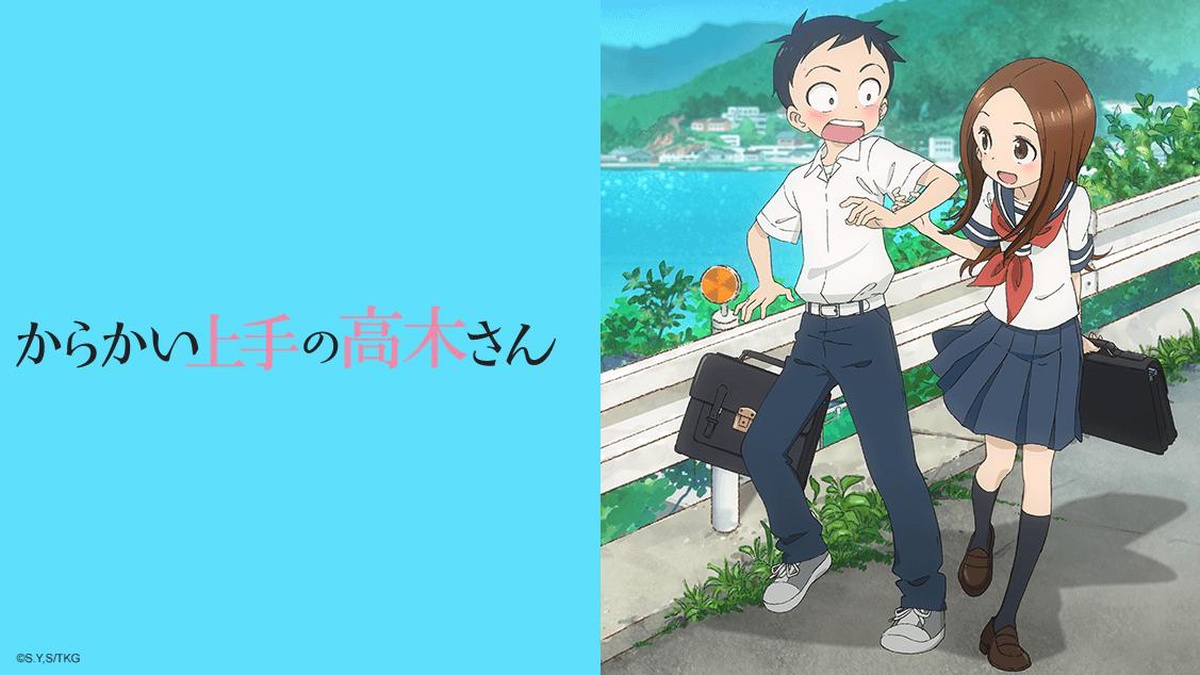 UPDATE 8/30/21: Removed the tweet from the unofficial account.
Manga publisher Shogakukan updated its online listings for the forthcoming manga releases of Karakai Jōzu no Takagi-san (translated as Teasing Master Takagi-san) volume 16 and the spin-off manga Karakai Jōzu no (Moto) Takagi-san volume 12 revealing that the anime series will continue with a third season and a feature film in 2022.
The first season of the Karakai Jozu Takagi-san anime adaptation premiered in 2018 and was simulcast on Crunchyroll, while Funimation streamed the anime with an English dub. The anime was followed by an OVA in the same year. The second season of the anime was acquired and streamed by Netflix in 2019. The manga is published in English by Yen Press under the title Teasing Master Takagi-san.
Shogakukan listing of Karakai Jozu Takagi-san volume 16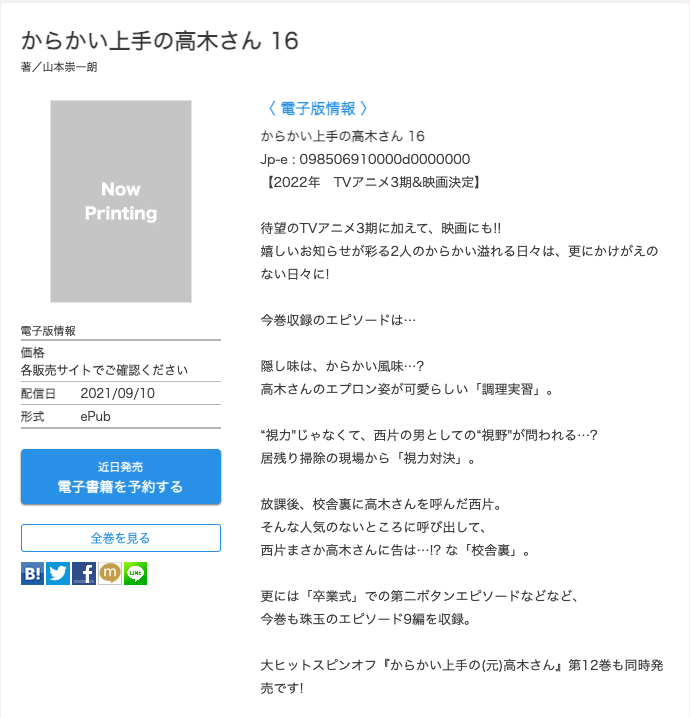 Shogakukan listing of Karakai Jōzu no (Moto) Takagi-san volume 12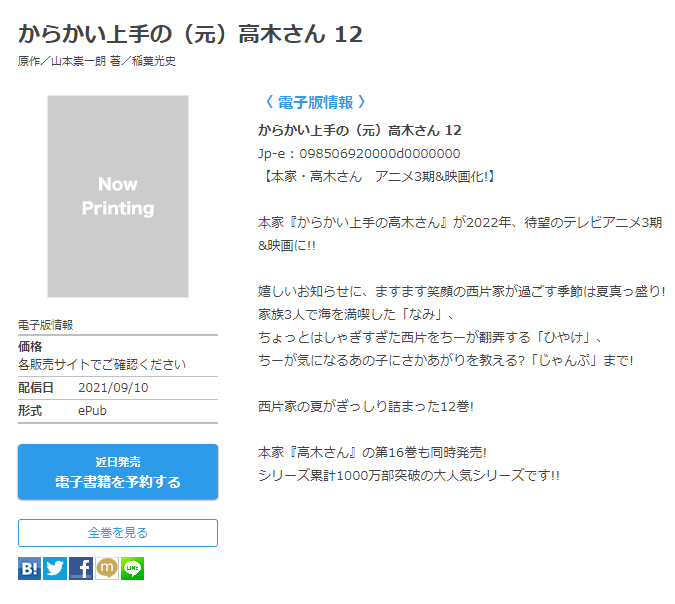 SOURCE: Shogakukan (JP)