Goro Miyazaki's "Earwig and the Witch" makes its 8th place debut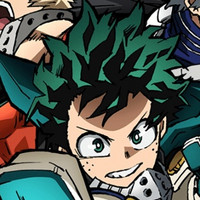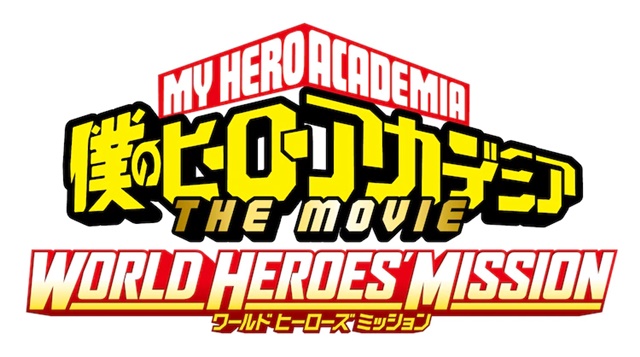 My Hero Academia THE MOVIE: World Heroes Mission, the third feature film in the My Hero Academia anime franchise, earned 240 million yen (2.18 million USD) on 128,000 admissions in its fourth weekend, which was 108 percent of the film's second weekend gross. Thanks to that increase in box office revenue, the film took the No.1 spot for the first time in the Japanese weekend box office ranking, jumping up from last weekend's fifth.
One of the reasons for the increase was the start of its 4DX/MX4D screenings in 80 theaters across Japan from August 28. Special screenings with high ticket prices seem to be contributing even more to the box office. The film has earned 2.4 billion yen (21.84 million USD) in total so far, becoming the fourth top-grossing Japanese anime film of 2021.
With 133 million yen (1.21 million USD) on 89,000 admissions, Mamoru Hosoda's Ryu to Sobakasu no Hime / BELLE also climbed up to second from last weekend's third in its seventh weekend. Its total gross has reached 5.5 billion yen (50 million USD) so far, and is expected to surpass the director's highest-grossing film The Boy and The Beast (2015 /5.85 billion yen) in a few weeks.
Last weekend's No.1 film, Kaguya-sama: Love Is War Final earned 110 million yen (1 million USD) on 82,000 admissions and dropped to third in its second weekend. The second live-action film adaptation of Aka Akasaka's romantic comedy manga made 530 million yen (4.82 million USD) in total so far, and at the current pace, it is becoming a little difficult for that film to reach the one billion yen mark.
The Japanese CG anime film adaptation of Diana Wynne Jones's fantasy novel for children, Earwig and the Witch, was released in 371 theaters across Japan on August 27, then ranked eighth with a disappointing 70 million yen (637,000 USD) in its opening weekend. The Goro Miyazaki (the son of Hayao Miyazaki)-directed film was already aired on NHK General TV in Japan on December 30, 2020. This theatrical version has some newly drawn scenes.
The live-action film adaptation of Ken Wakui's Tokyo Revengers manga ranked ninth in its eighth weekend, finally surpassing the four billion yen (36.4 million USD) mark.
Both of the two other new anime films released last weekend, Fate/kaleid liner Prisma☆Illya: Licht - The Nameless Girl (60 theaters) and Misaki no Mayoiga (148 theaters) didn't appear in the top 10 rankings.
---
Weekend box office Top 10 in Japan (August 28-29, 2021)
(ticket sales basis)
1 (5). "My Hero Academia THE MOVIE: World Heroes Mission" - 2.4 billion yen
2 (3). "BELLE" - 5.5 billion yen
3 (1). "Kaguya-sama: Love Is War Final" - 530 million yen
4 (2). "Fast & Furious 9" - 3.07 billion yen
5 (new). "Hato no Gekitaihou" - 110 million yen
6 (4). "Krou no Chi LEVEL 2" - 410 million yen
7 (new). "Old" - 80 million yen
8 (new). "Earwig and the Witch" - 70 million yen
9 (6). "Tokyo Revengers" - 4 billion yen
10 (7). "Crayon Shin-chan: Shrouded in Mystery! The Flowers of Tenkazu Academy" - 1.51 billion yen
"Earwig and the Witch" theatrical edition trailer:

"Fate/kaleid liner Prisma☆Illya: Licht - The Nameless Girl" trailer:

"Misaki no Mayoiga" trailer:
---
©2021 "My Hero Academia The Movie" Production Committee
©Kohei Horikoshi/SHUEISHA