Slate features Ragnarok The Animation, Witchblade and Burst Angel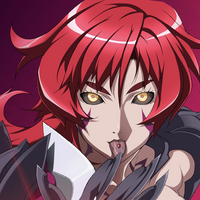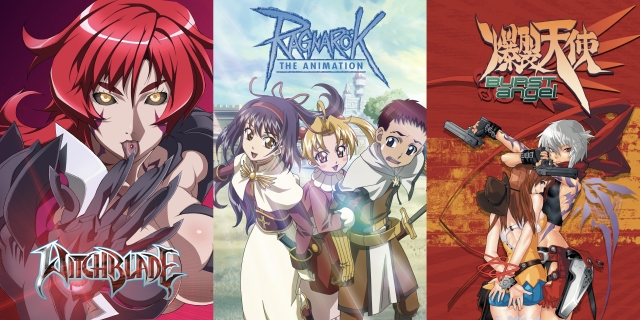 If you were an anime fan in the early to mid-2000s, GONZO was an animation studio you were familiar with, as much of their slate of shows was prime license fodder for home video. Funimation was the most prolific licensor of their slate and to celebrate that connection between both companies, both have decided to team up to remaster selected titles in HD to upload to their respective YouTube channels for a limited time. All three series are described below:
RAGNAROK - THE ANIMATION
A great evil sweeps across the realm, and the young swordsman Roan, along with his life-long companion Yufa, must face it head on! As the two friends travel toward their destiny, they are joined by an ever-growing cast of heroes. The path they travel is rife with monsters, magic, and danger, but where there's a will—there's a way! Lessons lurk in the darkness, and the journey starts now!

Burst Angel
The future's looking bleak. It's a good thing there's a new sheriff in town. Her name is Jo, and she's an enigma even to herself. Alongside her partners Sei, Amy, and Meg, Jo fights for the citizens who can't defend themselves. Confronting corruption and twisted science, these gals are on fire—and they're the best chance the wounded city's got.

Witchblade
Masane Amaha exists on society's fringe, with no memory and no direction. Upon her arrival back in Tokyo, her fate is altered forever when she unites with the Witchblade—an ancient weapon of ecstasy, power, and pain that penetrates the body and soul. Conscripted into the service of the Doji Group and hunted down by the NSWF, Masane's greatest battle will be for her very soul.
この度、ゴンゾとFunimationがタッグを組み、アニメ『RAGNAROK THE ANIMATION』HDリマスター版をYouTubeにて全世界期間限定無料配信開始します! 1話~3話は本日より配信中
次回ラインナップとして『ウィッチブレイド』他の発表も!
詳しい配信スケジュールはこちら▶https://t.co/i3zBC0R2Td pic.twitter.com/ApXZ1jIBke

— ゴンゾ公式 (@gonzo_anime) September 2, 2021
;
Funimation's uploads will be available in the USA, Canada, Latin America, Australia, New Zealand, India, Philippines, Singapore while Gonzo's uploads will be available outside Japan in select regions without subtitles. Episodes will be uploaded weekly in three episode blocks.
SOURCE: Press Release, Gonzo Official Site (JP)
© ROP/RTA ©2006 TCPI, G, C, S ©G/B.