There will be some changes from Tomino's original novel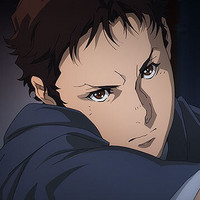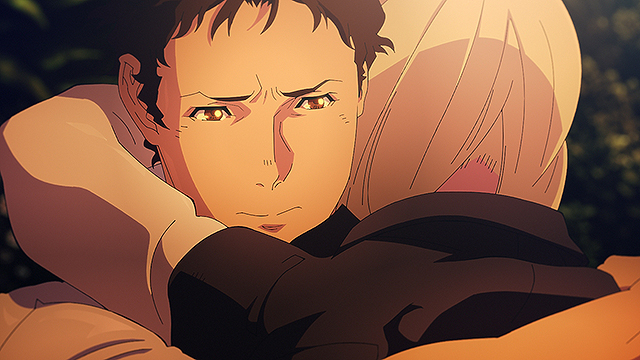 A talk event for the trilogy anime film project Mobile Suit Gundam Hathaway was held at the Shinjuku Piccadilly theater in Tokyo on September 2, and Sunrise producer Naohiro Ogata announced its forthcoming second chapter's tentative title on the stage.
The trilogy is based on Yoshiyuki Tomino's Mobile Suit Gundam: Senkou no Hathaway / Hathaway's Flash novel published for three volumes from Kadokawa Sneaker Bunko from 1989 to 1990. The tentative tile for the second chapter is "サン オブ ブライト" (Son / Sun of Bright). According to a report by Mantan Web, Ogata said, "The title means son, or sun, depending on how you look at it," and also confirmed there will be some changes from Tomino's original novel.
While he declined to say when the film would be released, he said,"We won't make you wait too long," and announced the appearance of Bright Noah, the father of the protagonist Hathaway Noah, in the second chapter. As in Mobile Suit Gundam Unicorn, the character will be played by Ken Narita, replacing the original cast member, the late Hirotaka Suzuoki, who passed away in 2006.
本日実施の『#閃光のハサウェイ』スタッフトークイベントにて、第二部の仮題を発表いたしました????

機動戦士ガンダム 閃光のハサウェイ
「サン オブ ブライト」(仮題)#閃光のハサウェイ pic.twitter.com/keE8tgVuwy

— 機動戦士ガンダム 閃光のハサウェイ (@gundam_hathaway) September 2, 2021
---
The 95-minute first chapter of Mobile Suit Gundam Hathaway was released in 215 theaters in Japan on June 11, 2021, then ranked third in its opening weekend. So far the film has grossed 2.11 billion yen (19.19 million USD) from its domestic run to become the second top-grossing Gundam film behind only Mobile Suit Gundam: Encounters in Space, the third part of the compilation film series based on the first Mobile Suit Gundam TV series, which earned 2.3 billion yen (20 million USD) in 1982.
"Mobile Suit Gundam Hathaway" Netfilx trailer
Poster visual: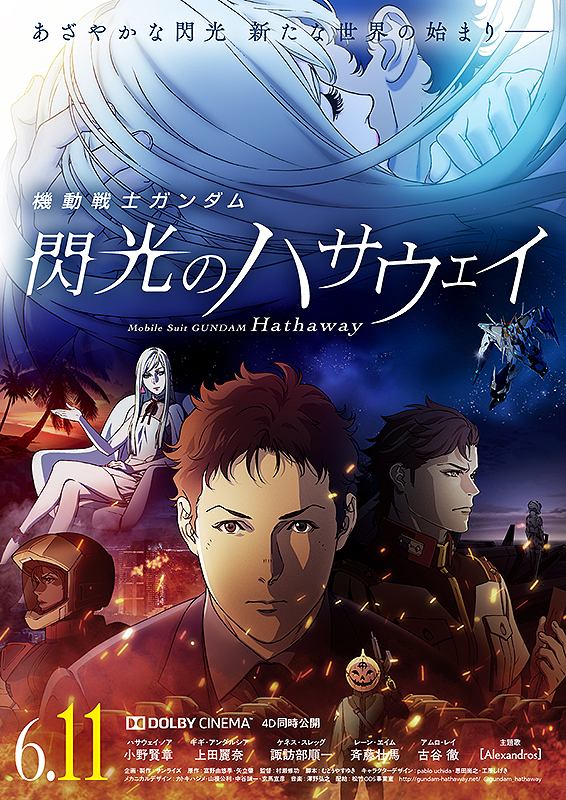 ---
Source: "Mobile Suit Gundam Hathaway" official website / Twitter, Mantan Web
(c) Sotsu, Sunrise