Four main voice cast members will join Kyoto International Manga Anime Fair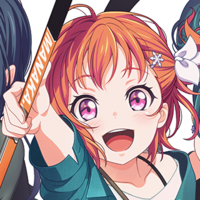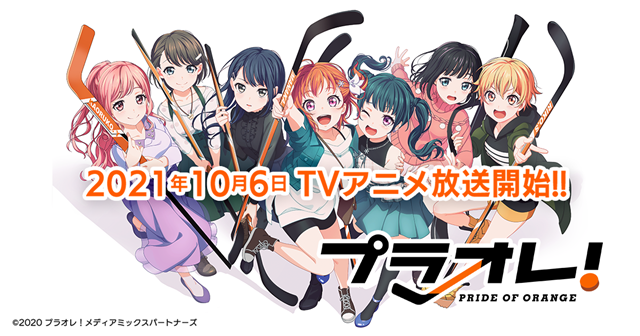 The official website for the forthcoming girls ice hockey-themed TV anime PuraOre! - PRIDE OF ORANGE - announced today that it is finally set to premiere on nine Japanese stations on October 6, 2021.
Premiere schedule in Japan:
October 6: ABEMA Anime Channel (22:30), TOKYO MX (23:00), Sun TV (24:00), Tochigi TV (25:00), Gunma TV (25:00), Okayama Housou (25:15), TV Aichi (25:40) Hokkaido Bunka Housou (25:40), BS Nittele (24:00)
October 8: Shinetsu Housou (26:55), Aomori Housou (25:56)
October 9: ANIMAX (20:00)
\???? #プラオレ 放送情報決定????/

2021年10月6日(水)より
ABEMA、TOKYO MXほか
各局で放送開始????

【地上波先行!単独最速放送】#ABEMA 毎週水曜日22:30〜

????プレスリリースhttps://t.co/jVft6kuVNx

????放送情報https://t.co/ljUdbb4Hgk#アイスホッケー #秋アニメ#アニメ #anime

— プラオレ!【10月6日放送開始!】 (@puraore) September 6, 2021
Also, the anime's four main voice cast members - Rie Masuda (Manaka Mizusawa), Sagara Mayu (Ayaka Mizusawa), Asuka Shioiri (Naomi Takagi), and Yurika Moriyama (Kaoruko Ynagida) - are confirmed to join a talks show event for the anime in the forthcoming Kyoto International Manga Anime Faire 2021 at 12::- 12:40 on September 18, 2021. They will be sharing the latest news about the anime on the stage.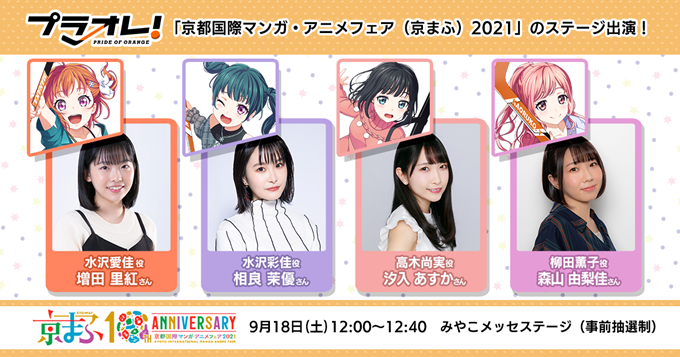 ---
The TV anime's story centers on Dream Monkeys, a girl's ice hockey team based in Nikko City, Tochigi Prefecture, and its members who aim to reach the top of the world. Manaka Mizusawa, a junior high school student living in the city, her younger sister Ayaka, and her childhood friends Kaoruko and Mami come to the door of a trial class held by the team. After practice, everyone is completely fascinated by ice hockey. Eventually, they were invited by the coach, Youko, to become official members of the team. Through practice games and training camps, everyone grows and the team becomes one. With the slogan, "Connect the puck with the bond of heart!," Dream Monkeys head into the tournament.
The OP theme "Figh-Oh Fight!" version 2nd PV:
The ED theme "Orange" version 2nd PV:
Key visual: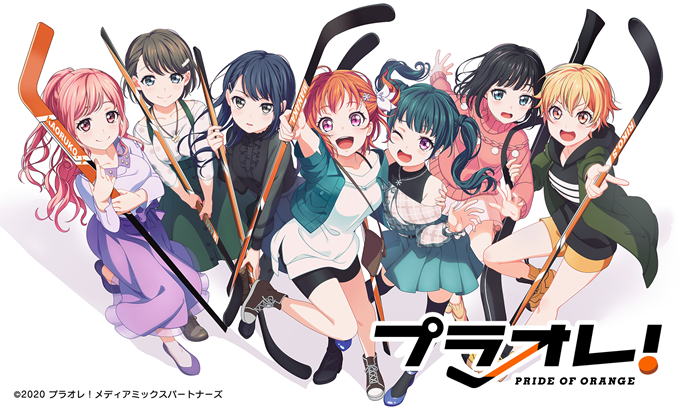 Main staff:
Main voice cast:
Manaka Mizusawa: Rie Masuda
Yu Kiyose: Satomi Hongo
Ayaka Mizusawa: Mayu Sagara
Riko Saginuma: Saika Kitamori
Naomi Takagi: Asuka Shioiri
Kaoruko Yanagida: Yukari Moriyama
Mami Ono: Yoshino Aoyama
---
Source: PuraOre! Media Mix Partners press release
©2020 PuraOre! Media Mix Partners