Kiyoshi Kobayashi will make his last voice appearance in the first episode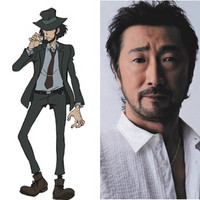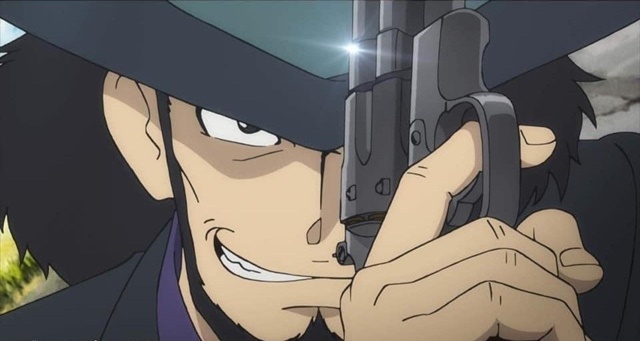 The official portal site for the Lupin the Third franchise announced today that 61-year-old Akio Otsuka (Batou in the Ghost in The Shell series) is newly cast as Daisuke Jigen in its new TV anime series Lupin the Third PART 6, in place of 88-year-old Kiyoshi Kobayashi, who has voiced the character for 53 years since the first pilot film made in 1968 and is the last reaming original voice cast of the franchise.
When the franchise's first 3DCG feature film Lupin The Third: The First was released in December 2019, he expressed his strong will to keep playing the character for a little more, but the time has finally come. He says, "Lupin has been a lifelong job for me. I've given my life to it. If it's possible, I would have liked to play the role until I was 90, but it's a shame. I wanted to keep trying somehow, but it was impossible."
Meanwhile, Otsuka feels the weight of playing a character that has been loved for a long time, "I am bracing myself. I'll do my best to hold on to Kiyoshi-san's thoughts and not let them go," and "I believe that Daisuke Jigen, whom Kiyoshi-san spent 50 years breathing life into, is now Kiyoshi-san himself. I would hate to hear a voice that is not Kiyoshi-san from Daisuke Jigen, maybe even more than anyone else. That's why I've selfishly decided to become the kind of Daisuke Jigen who can convince even me."
Kobayashi will make his last voice appearance as Jigen in "EPISODE 0 ―Jidai (Era)-," the first episode of Lupin the Third PART 6 to be aired in Japan on October 9, 2021. From the second episode, Otsuka will start playing Jigen. You can check Otsuka's voice as Jigen in the anime second PV posted online today below.
『#ルパン三世 PART6』
✨????キャスト解禁????✨

ルパン三世:栗田貫一
次元大介:大塚明夫
石川五ェ門:浪川大輔
峰 不二子:沢城みゆき
銭形警部:山寺宏一
八咫烏:島﨑信長
アルベール・ダンドレジー:津田健次郎
ホームズ:小原雅人
リリー:諸星すみれ#ルパン6 #Lupin6 pic.twitter.com/j3AgwEgfNR

— アニメ「ルパン三世」公式★【PART6】10月放送 (@lupin_anime) September 7, 2021
✨????キャラクタービジュアル解禁????✨

『#ルパン三世 PART6』は、50 年前に放映された記念すべきテレビシリーズ 1 作目を彷彿させるかのようなエメラルドグリーンのジャケット????

ルパンが繰り広げる、 新世界のための〈原点回帰〉
クール&ミステリアスな冒険を見逃すな!#ルパン6 #Lupin6 pic.twitter.com/17kLUPEWh3

— アニメ「ルパン三世」公式★【PART6】10月放送 (@lupin_anime) September 7, 2021
Key visual: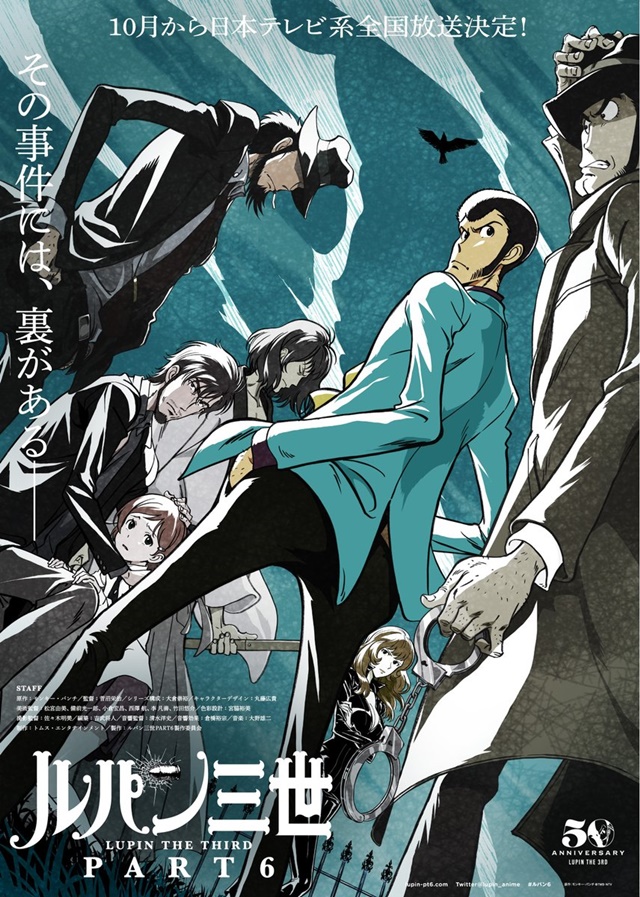 Main voice cast:
Lupin the Third: Kanichi Kurita
Daisuke Jigen: Akio Otsuka
Goemon Ishikawa: Daisuke Namikawa
Fujiko Mine: Miyuki Sawashiro
Inspector Zenigata: Koichi Yamadera
Yatagarasu: Nobunaga Shimazaki
Albert d'Andrégie: Kenjiro Tsuda
Holmes: Masato Obara
Lily: Sumire Morohoshi
Main staff:
Based on the original story by: Monkey Punch
Director: Eiji Suganuma (Lord of Vermilion: The Crimson King)
Series Composition: Takahiro Ohkura (Detective Conan The Fist of Blue Sapphire)
Character Design: Hirotaka Marufuji
Music: Yuji Ohno
Main Theme: "THEME FROM LUPIN III 2021
Art Director: Yumi Matsumiya, Koichiro Bizen, Hiromasa Ogura, Wataru Nishizawa, Bon Sun Lee, Yusuke Takeda
Color Design: Hiromi Miyawaki
Director of Photography: Akemi Sasaki
Editing: Masato Yoshitake
Sound Director: Hiroshi Shimizu
Sound Effects: Hiromune Kurahashi
Anime Production: TMS Entertainment
Production: Lupin the Third Part6 Production Committee
---
Source: "Lupin The Third" official portal site / anime official Twitter
Original story: Monkey Punch ©TMS ©Monkey Punch/TMS・NTV