Michihito Fujii (Yakuza and The Family) serves as director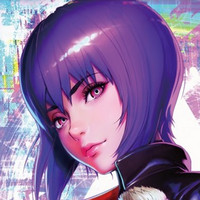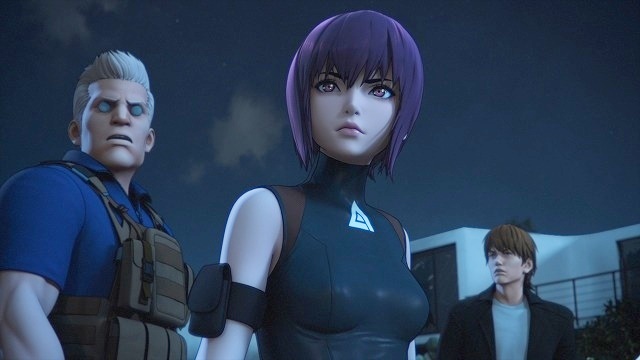 The official website for Ghost in The Shell SAC_2045, the latest installment from the 3DCG anime series based on Masamune Shirow's sci-fi action manga, announced today that a compilation film based on its first season, titled Ghost in The Shell SAC_2045 Sustainable War, will get a theatrical run for a limited time of two weeks in 20 theaters in Japan from November 12, 2021. A "MoviTicke" edition advance ticket with a clear file will go on sale at the theaters on September 10.
Its is also announced that Michihito Fujii, who is known for his award-winning live-action films such as Newspaper Reporter (2019) and Yakuza and The Family (2021), serves as director of the compilation film. The original series was co-directed by Kenji Kamiyama (Ghost in the Shell: Stand Alone Complex series) and Shinji Aramaki (APPLESEED, Starship Troopers: Invasion) at Production I.G and SOLA DIGITAL ARTS.
Fujii says, "When I received the offer, I was surprised that it was some kind of mistake, but I accepted the offer to direct the film version of this title with a long history thanks to a good connection. I was honored to reconstruct the world that director Kamiyama and director Aramaki had painstakingly created into a two-hour movie. I have created a dense and spectacular film that even people who have never seen the Ghost in the Shell series can enjoy. Please come and see it at the theater."
The opening theme song of season 1, "Fly with me" by millennium parade, will be used as the theme song with new atmos mix.
"Ghost in The Shell SAC_2045 Sustainable War" teaser trailer:
Main visual drawn by the character designer Ilya Kuvshinov:
『攻殻機動隊 SAC_2045 持続可能戦争』
2021年11月12日(金)より2週間限定で全国20館にて劇場公開決定!!

イリヤ・クブシノブ描き下ろしによるメインビジュアルも公開!

上映館、スタッフなど、詳細は公式サイトをチェック!>>>https://t.co/mDZdGAKYza#攻殻機動隊 #sac2045 pic.twitter.com/tGnLJS4ahX

— 攻殻機動隊 SAC_2045 公式 (@gitssac2045) September 9, 2021
"Fly with me" MV:
---
Source: "Ghost in The Shell SAC_2045" official website / Twitter
© Masamune Shirow,Production I.G/KODANSHA, Ghost in The Shell 2045 Production Committee