The Prince of Tennis 3D CG film climbs to 9th in its 2nd weekend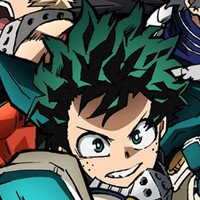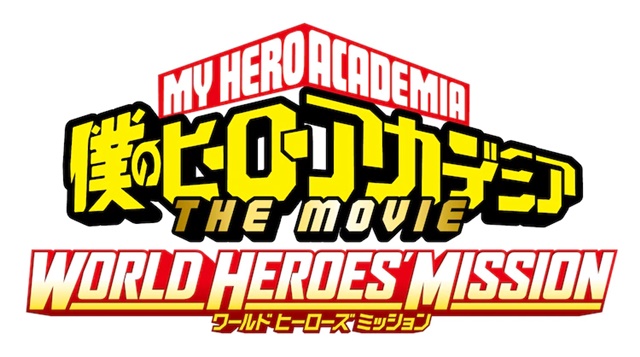 Thanks to the 20-page special making book that was given as the "final" bonus item to the first 300,000 theatergoers from September 11, My Hero Academia THE MOVIE: World Heroes Mission, the third feature film in the My Hero Academia anime franchise, earned 155 million yen (1.4 million USD) on 101,000 admissions in its sixth weekend, taking the No.1 spot of the weekend box office ranking for the second time.
The last time the film dominated the ranking was its fourth weekend of August 28-29. The film's cumulative box office gross in Japan has reached 2.9 billion yen (26.34 million USD) so far, which makes it the fourth top-grossing anime film of 2021 in Japan.
ついに…!

/
第3弾入場者プレゼントが、来た!!
\#ヒロアカ 劇場版最新作#ワールドヒーローズミッション
『WHM』スペシャルメイキングブック

通常上映・4D WORLD SMASH上映を
ご観賞いただいたお客様に
全国30万部限定で9/11(土)〜配布決定!

詳細▼https://t.co/GbXQT2MdOw#heroaca_a pic.twitter.com/eSZpQQvIJE

— 『僕のヒーローアカデミア THE MOVIE ワールド ヒーローズ ミッション』公式 (@heroaca_movie) September 6, 2021
In its ninth weekend, Mamoru Hosoda's Ryu to Sobakasu no Hime / BELLE came in third place, down one place from last week. But its total gross has finally reached 5.95 billion yen (54.05 million USD) to become the director's highest-grossing film in his career, surpassing The Boy and The Beast (2015 / 5.85 billion yen).
Kaguya-sama: Love Is War Final, the second live-action film adaptation of Aka Akasaka's romantic comedy manga, ranked fifth in its fourth weekend, while the live-action film adaptation of Ken Wakui's Tokyo Revengers stayed at the same seventh place from the previous weekend. The latter's total gross has surpassed 4.22 billion yen (38.15 million USD). If its momentum can continue a little more, it may become the top-grossing Japanese live-action film of this year, surpassing Rurouni Kenshin: The Final (4.32 billion yen).
After ranking out of the top ten in its opneing weekend last week, Ryoma! Sinsei Gekijyoban Tennis no Ouji-sama / Ryoma! Rebirth The Prince of Tennis: The Movie, the all-new 3DCG feature film based on Takeshi Konomi's The Prince of Tennis manga series, climbed up to ninth in its second weekend. The first 3DCG film of the franchise has earned 120 million yen (1.09 million USD) so far.
---
Weekend box office Top 10 in Japan (September 11-12, 2021)
(ticket sales basis)
1 (4). "My Hero Academia THE MOVIE: World Heroes Mission" - 2.9 billion yen
2 (1). "Shang-Chi and the Legend of the Ten Rings" - 600 million yen
3 (2). "BELLE" - 5.95 billion yen
4 (3). "The Woman of Science Research Institute: The Movie" - 280 million yen
5 (6). "Kaguya-sama: Love Is War Final" - 780 million yen
6 (5). "Fast & Furious 9" - 3.42 billion yen
7 (7). "Tokyo Revengers" - 4.22 billion yen
8 (9). "Krou no Chi LEVEL 2" - 640 million yen
9 (-). "Ryoma! Rebirth The Prince of Tennis: The Movie" - 120 million yen
10 (-). "Crayon Shin-chan Shrouded in Mystery! The Flowers of Tenkasu Academy - 1.61 billion yen
"Ryoma! Rebirth The Prince of Tennis: The Movie" trailer:
---
©2021 "My Hero Academia The Movie" Production Committee
©Kohei Horikoshi/SHUEISHA