A adaptação do mangá de comédia sobrenatural de Itaru Bonnoki estreia dia 4 de outubro no Japão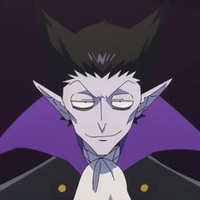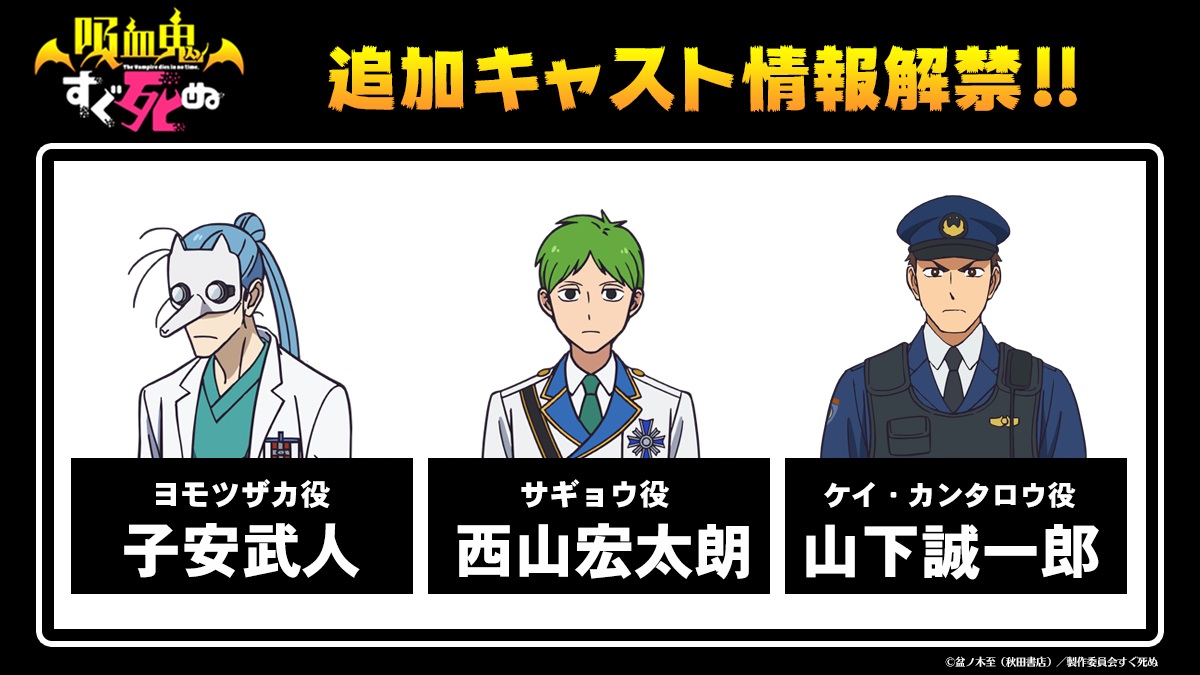 E vem chegando mais gente na vida do vampirão! Foram anunciadas três novas adições para o elenco de vozes de The Vampire Dies in No Time ("Kyuuketsuki Sugu Shinu", no original), a vindoura adaptação em anime do mangá de comédia sobrenatural de Itaru Bonnoki sobre um vampiro desafortunado que divide o teto com um caçador de vampiros após perder o lar da sua família. Na imagem acima você confere quem são os personagens que tiveram seus seiyuus confirmados. Confira a seguir quem são, da esquerda para direita:
TVアニメ新情報

いよいよ10月4日より放映開始するTVアニメ「#吸血鬼すぐ死ぬ」のTVスポットを公開!!
ドラルク(CV:#福山潤 さん)とロナルド(CV:#古川慎 さん)のナレーションと共に、お楽しみください!!

▼放送情報https://t.co/nq9NZKzbdL

(アニメ宣伝S) pic.twitter.com/Cy17VEtRBz

— 「吸血鬼すぐ死ぬ」公式 (@johnwakawaii) September 9, 2021
Publicado na Weekly Shonen Champion da Akira Shoten, The Vampire Dies in No Time conta a história de Ronaldo, um caçador de vampiros, e Dralc, um vampiro imortal bem fracote e que constantemente acaba virando uma pilha de cinzas. Ronaldo e Dralc acabam tendo que morar juntos quando, após um desentendimento envolvendo o sumiço de crianças, Ronaldo acaba destruindo a casa dos ancestrais de Dralc. E assim um caçador e um vampiro fecham uma parceria inusitada para investigar casos sobrenaturais.
Arte Promocional de The Vampire Dies in No Time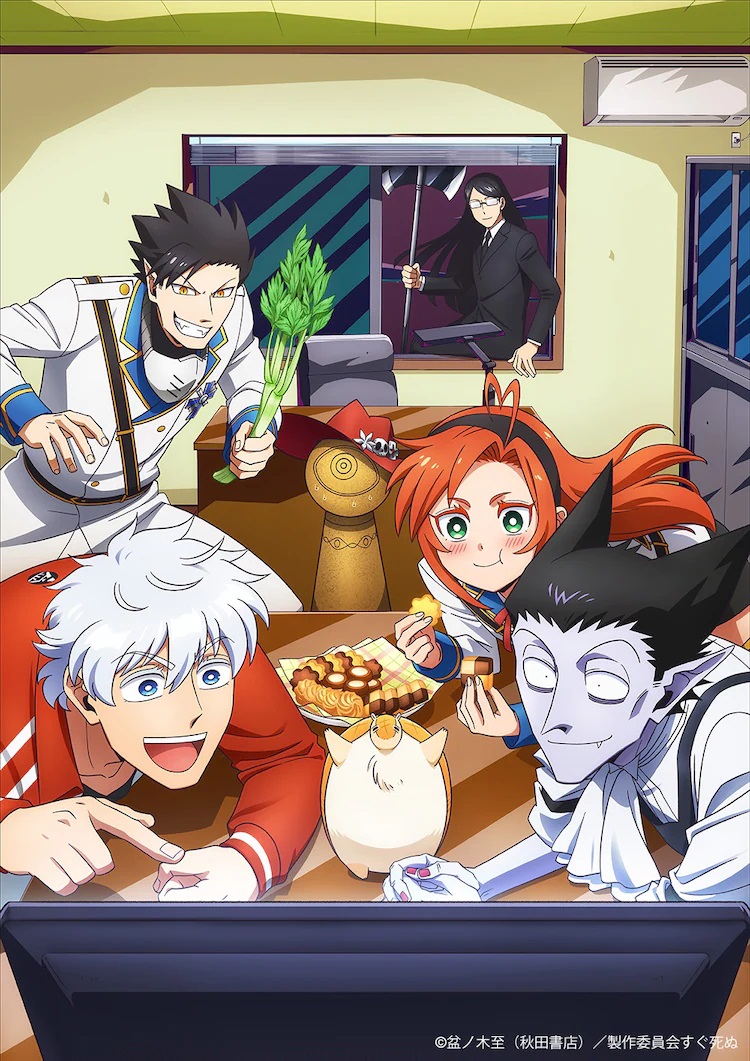 O anime de The Vampire dies in no time será dirigido por Hiroshi Kojima (anime de 2011 de Hunter x Hunter), sendo produzido pelo estúdio Madhouse. O anime estreia no Japão pelos canais TOKYO MX, BS11, Television Kanagawa, KBS Kyoto e Sun TV no dia 4 de outubro de 2021.
Leia também:
© Itaru Bonnoki (Akita Shoten) / The Production Committee Dies in No Time
Fonte: CRNews

---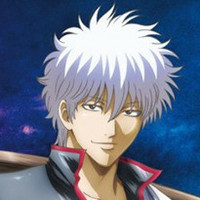 Samir "Twero" Fraiha é redator de notícias da Crunchyroll.pt. Formado em Letras e em Artes Visuais, curte animes, mangás e games desde os 5 anos e é fã dos jogos da CyberConnect2. É bem ativo no Twitter como @Twero e também gosta de gravar e editar podcasts.