The main character Hyogo Sakai will be voiced by Shouta Aoi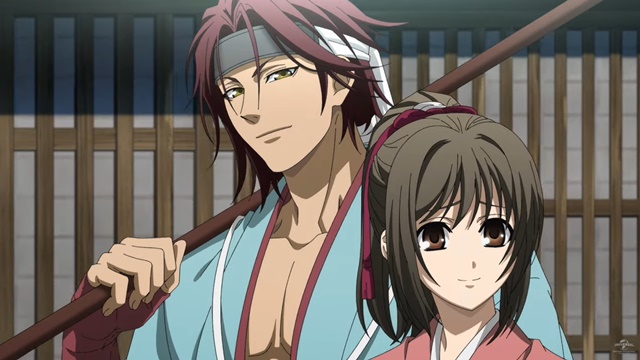 Along with a key visual and a 30-second teaser PV, the official website for the anime adaptation project based on Idea Factory's popular otome game franchise Hakuoki announced today that its new OVA (Original Video Animation) series will be released for three volumes from December 2021 to February 2022.
Hyogo Sakai, a new main character to be featured in the OVA, will be voiced by Shouta Aoi. And the OP theme song "Setsuna no Kodou" (The Heartbeat of The Moment) is sung by Aika Yoshioka, while Maon Kurosaki is in charge of the first volume's ED theme song "Kenran - I'll never forget you –."
DVD/Blu-ray release schedule:
December 24, 2021: Volume 1 "Tsubana Nagashi, Kumogakure no Toki" (South Wind in Early Summer, The Time to Hidden in The Clouds)
January 28, 2022: Volume 2 "Yoiyami, Yuugao Bettou no Tou" (Dusk, The Light of Sweetpotato Hornworm)
February 25, 2022: Volume 3 "Hoshimukae, Unkan no Shirabe" (Welcoming of The Stars, The Sound of Milky Way).
Synopsis:
Chizuru Yukimura, who has come to the city of Kyoto in search of her father, has been working with the Shinsengumi since she was saved from a blood-seeking monster. Then, in June of the first year of Keio, the Shinsengumi moved to Nishi Honganji Temple to continue their patrol of Kyoto, and received reports of the frequent appearance of "bandits who assume the name of Shinsengumi. At the same time, Shinsengumi is order to protect the Shogun Iemochi who will visit Kyoto, and Hijikata and the others are in a hurry to solve the case.
Meanwhile, several rasetsu escape from the Shinsengumi post with the help of "a figure resembling Chizuru." In addition, Chizuru, who had gone to the city with Sakai, the treasurer, are drawn into the fray and goes missing. The Satsuma domain receives information of a plot to assassinate the Shogun by Tosa domain's ronin, and Kazama and the others head for Kyoto. Are the various incidents surrounding the Shinsengumi a coincidence? As everything becomes chaotic and the time until the Shogun's arrival in Kyoto approaches, Hijikata and the Shinsengumi must decide...
Teaser PV:
Key visual: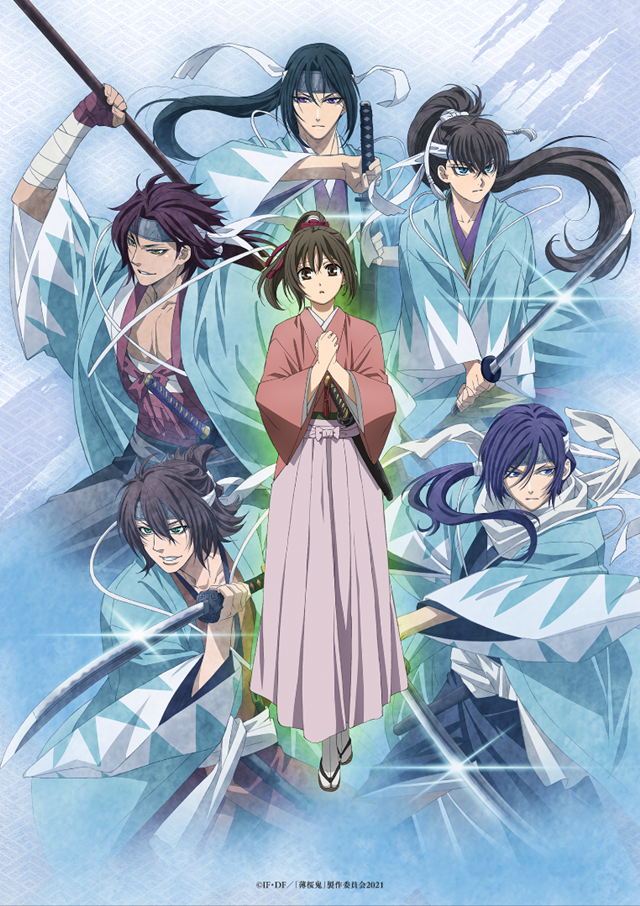 ---
Source: "Hakuoki" anime official website
©IF・DF/"Hakuoki" Production Committee 2021