The shooting was already finished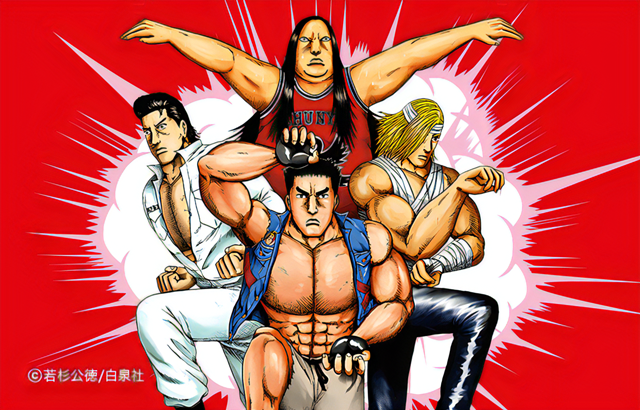 It is officially confirmed today that Kiminori Wakasugi (Detroit Metal City)'s comedy manga KAPPEI will get its live-action film adaptation in the spring of 2022. Takashi Hirano, who has produced many live-action adaptations of popular Japanese manga, such as Naoshi Komi's Nisekoi and Aka Akasaka's Kaguya-sama: Love Is War, will make his directorial debut. Yuichi Tokunaga (Tonde Saitama) provides a screenplay. The shooting was already finished.
Following his most successful work Detroit Metal City, KAPPEI was serialized in Hakusensha's Young Animal from 2011 to 2014, then compiled in six tankobon volumes. Its story centers on a group of "Doomsday Warriors" who believed in Nostradamus' prophecy and devoted their lives to rigorous training far away from the secular world in order to protect humanity from the coming destruction of the world. However, in the year 2022, the world has not been destroyed yet, and their master says to the warriors who have mastered the powerful and incomparable martial art but have not been given a chance to show off their deadly skills, "We're dismissed!" Then, the group of warriors who are completely undemanding and have no social common sense start their life in the big city of Tokyo and come to know pure love, friendship, and conflicts.
The manga author Wakasugi says, "The first thing that makes me very happy is that there is such a huge demand for KAPPEI, a story about an undemanding protagonist who masters a deadly martial arts to prevent humanity from being destroyed in an apocalyptic world, but the apocalypse never comes! I went to see the filming site and was very interested and excited to see Kappei and the other Doomsday Warriors in action. The cast of college students who become Kappei's friends were also wonderful. I can't wait to see it in the theater!"
Manga 1st and 6th volume covers: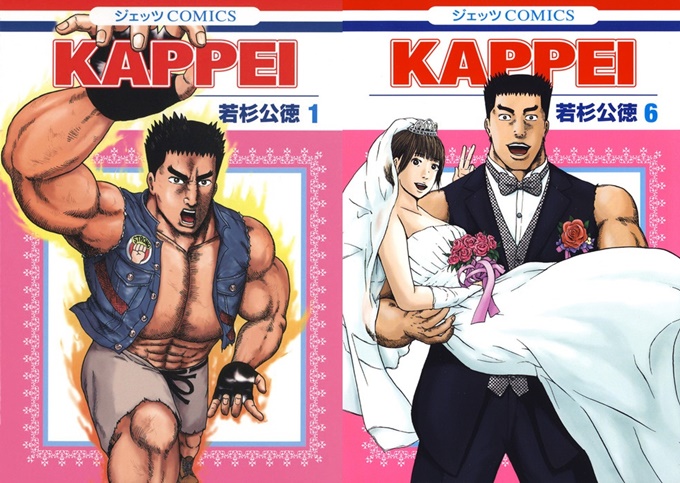 ---
Source: Eiga.com
©Kiminori Wakasugi/HAKUSENSHA