A side-story collection book will be released in Japan on September 28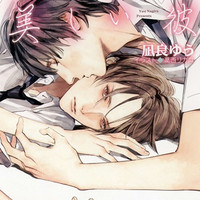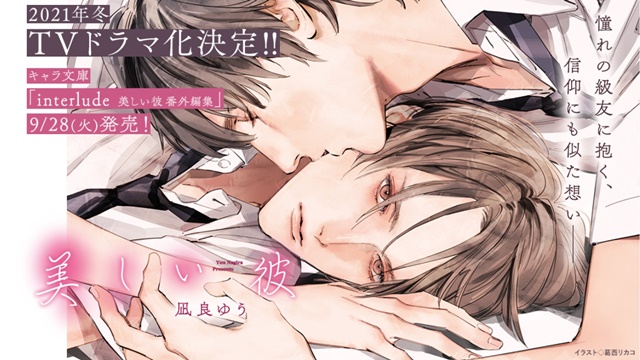 Japanese publisher Tokuma Shoten announced today that a live-action TV drama adaptation of Yuu Nagira's popular boys love novel series Utsukushii Kare (He, who is beautiful) will start airing in Japan in the winter of 2021. Further details such as broadcast slot and cast will be announced later.
Yuu Nagira lives in Kyoto, Japan, and has been active in the BL genre since her debut novel Koisuru Egoist (The Egoist in Love) in 2006. Her Utsukushii Kare series has been published from the publisher's Chara Bunko imprint since December 2014. So far three volumes have been published and its side-story collection "interlude" is set to be released on September 28, 2021. The novel's first volume won first place in the BEST Novel category of the BL Awards 2015.
The series follows the protagonist Kazunari Hira, a high school student who doesn't talk much, has no friends, and belongs to the bottom of his class. The person he falls in love with at first sight is Sou Kiyoi. He is "The King" who doesn't hang out with anyone, equally ruthless, and reigns at the top of the class. With the hope Sou will notice his presence, Kazunari serves him devotedly, running errands and buying lunch. But his faith in the absolute monarch gradually falls into lust.
The announcement visual: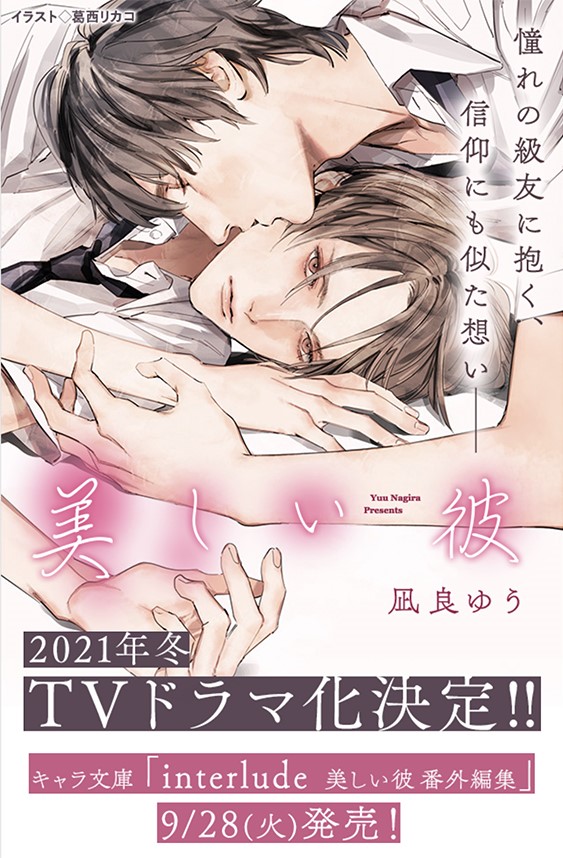 Novel 1st and 2nd volume "Nikurashii Kare" covers: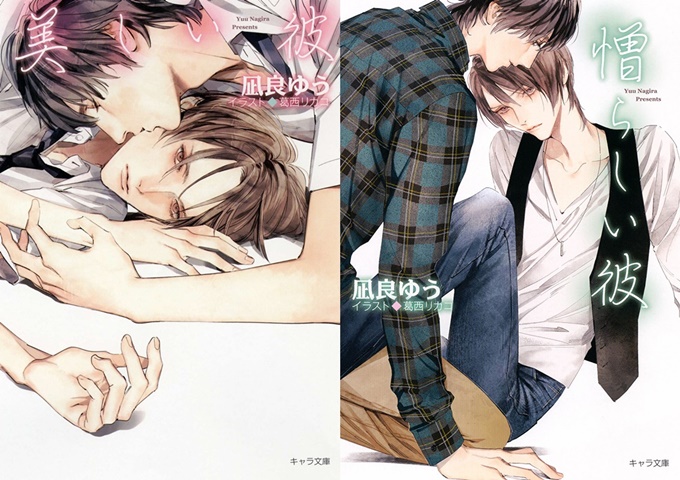 3rd volume "Nayamashii Kare" and the side-story collection "interlude" covers: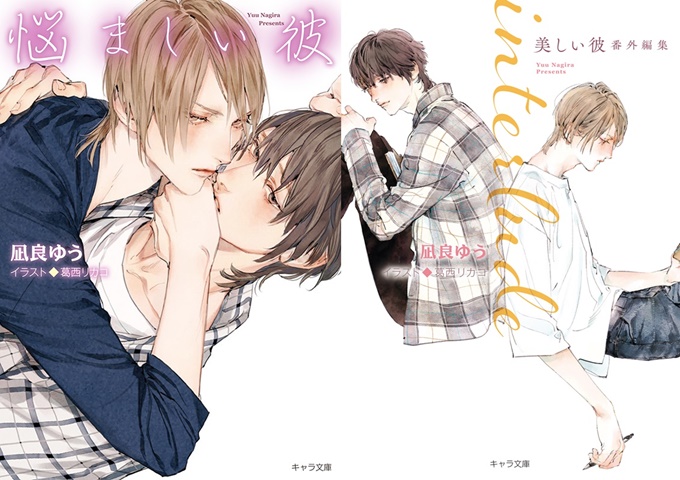 ---
In the two drama CDs released in June 2019 and July 2021, Yuuki Ono and Souma Saito were cast as Kazunari Hira and Sou Kiyoi, respectively.
Web CM for the first drama CD:
Preview for the second drama CD:
---
Source: Tokuma Shoten press release
Copyright©Tokuma Shoten. All Rights Reserved.