The popular series has printed over 1.8 million copies in total since 2016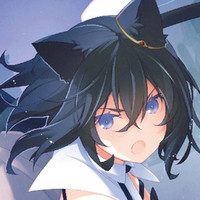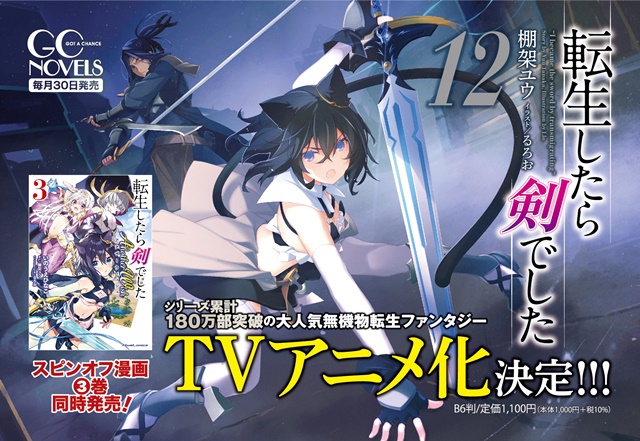 Japanese publisher Micro Magazine announced today that a TV anime adaptation of Yuu Tanaka's isekai fantasy light novel Tensei Shitara Ken deshita / Reincarnated as a Sword is now in the works.
The novel has been serialized on the Japanese user-generated novel publishing website Shousetsuka ni Narou since October 2015, and its print edition featuring illustrations by Llo has been published from Micro Magazine's GC Novels imprint since July 2016. The novel's latest 12th volume is released in Japan today on September 24, along with the tenth volume of its manga adaptation illustrated by Tomowo Maruyama and the third volume of its spin-off manga Reincarnated as a Sword: Another Wish illustrated by Hinako Inoue. The whole series has printed over 1.8 million copies in total so far. The English editions of the novel, its manga adaptation, and spin-off manga are all licensed by Seven Seas Entertainment.
Story introduction:
The protagonist found himself reincarnated in a different world. Not as a normal human, but as a sword. He is surprised, but is determined to live as a sword. While hunting demons using his ability to float himself, he checks the situation around him. The moment he sticks his sword into the ground as a break, ability stops working. When he is at a loss, a girl with cat ears, Fran, suddenly appears in front of him...
Announcement visual: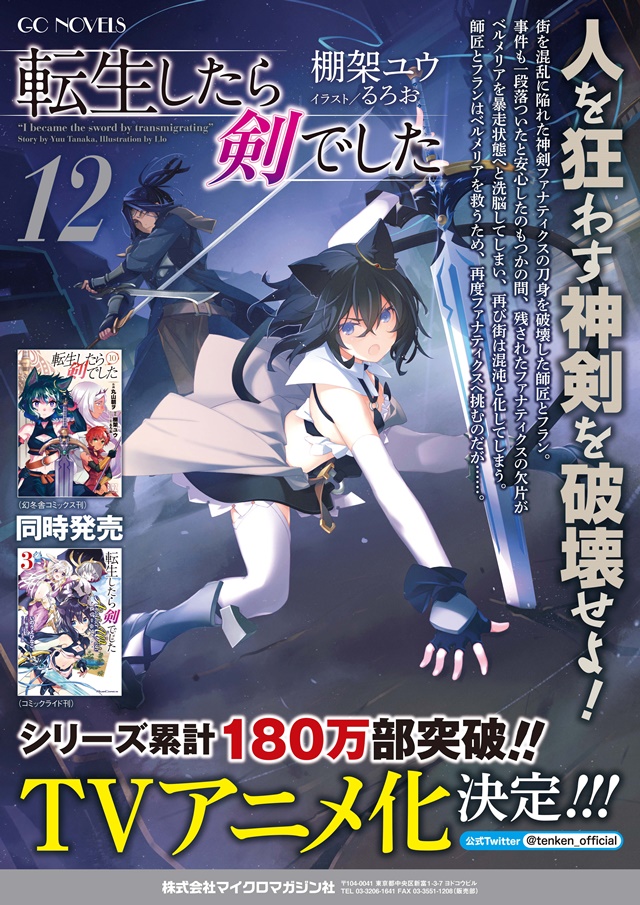 ㊗TVアニメ化決定㊗

シリーズ累計発行部数180万部突破の、大人気無機物転生ファンタジー #転生したら剣でした のTVアニメ化が決定しました✨
放送時期などの詳細は、続報をお楽しみに????????https://t.co/bQWbwRIPRb

※画像は原作イラストとなります。#転剣 pic.twitter.com/menqA02DBw

— 「転生したら剣でした」公式 (@tenken_official) September 24, 2021
---
TV CM for the novel's first six volumes:
Novel 1st and 12th volume covers: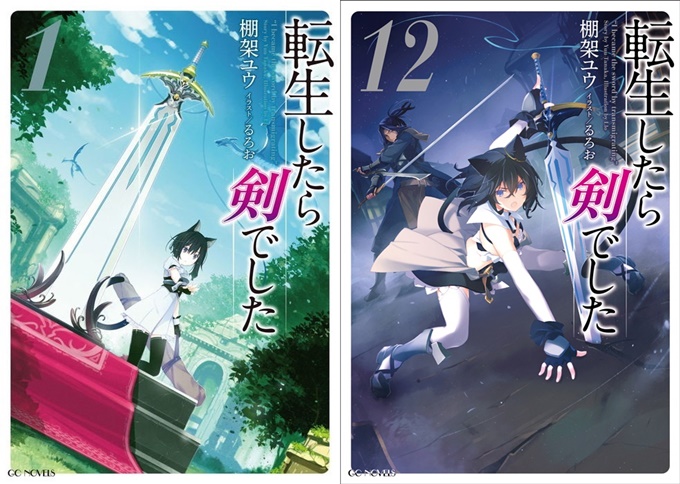 Manga adaptation 1st and 10th volume covers: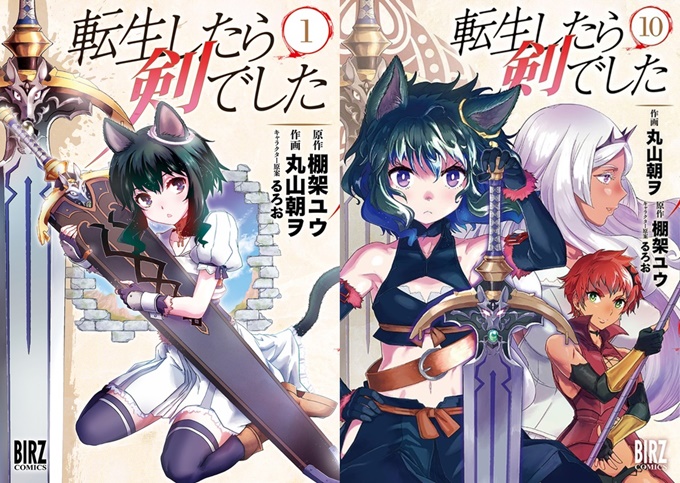 Spin-off manga "Another Wish" 1st and 3rd volume covers: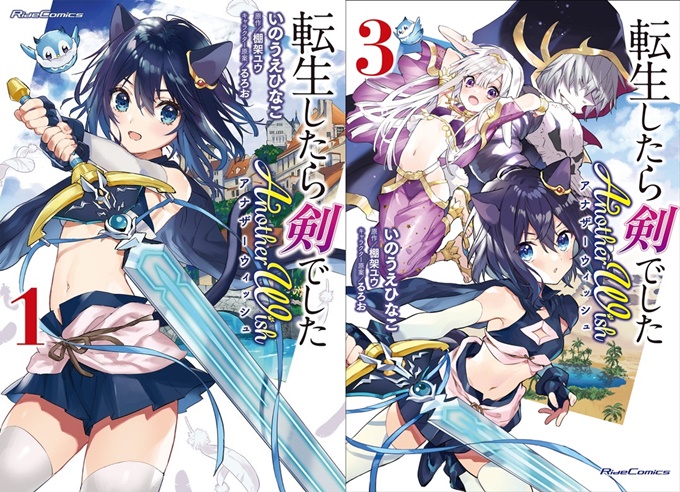 ---
Source: Micro Magazine press release
(C) MICRO MAGAZINE, INC.