"Finale" 3rd chapter's DVD/Blu-ray will be released on December 24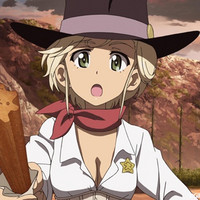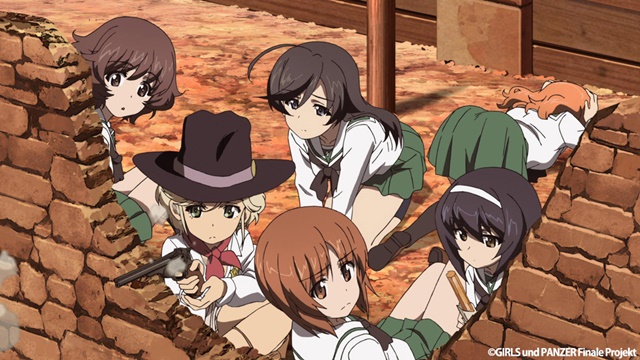 The official website for the Girls und Panzer franchise has revealed details of its new OVA episode "Daikon War!," which will be included in the special edition DVD/Blu-ray of the third chapter of Girls und Panzer das Finale to be released on December 24, 2021. Director Tsutomu Mizushima says on Twitter, "Daikon War is western-taste."
"Daikon War!" synopsis:
One day at Oarai Girls High School, the five members of the Anglerfish Team are looking for a student named Jane, who belongs to the Agriculture Department, to deliver some documents of the Student Council. After unfamiliar horse riding, they finally arrive at the Agriculture Department building, where they meet Jane, who seems to be ready for battle with a gun in her hand. According to her, she is in the middle of chasing the "Arch Villain of the Century"...!
In addition to the regular cast members, Saori Onishi (Ais Wallenstein in Is It Wrong to Try to Pick Up Girls in a Dungeon?) and Azusa Tadokoro (Moroha in Yashahime: Princess Half-Demon) join as two new characters, Jane and Belle, respectively.
Jane / Belle: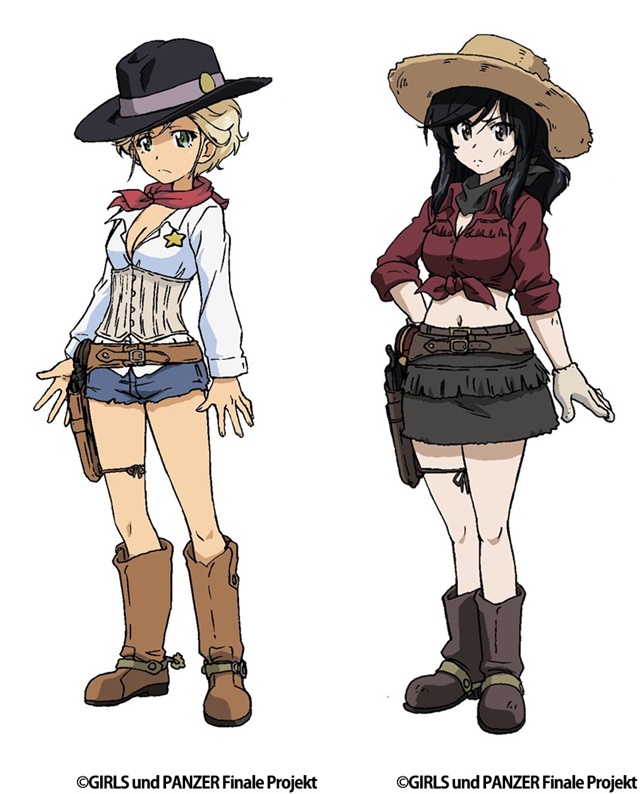 Scene visuals: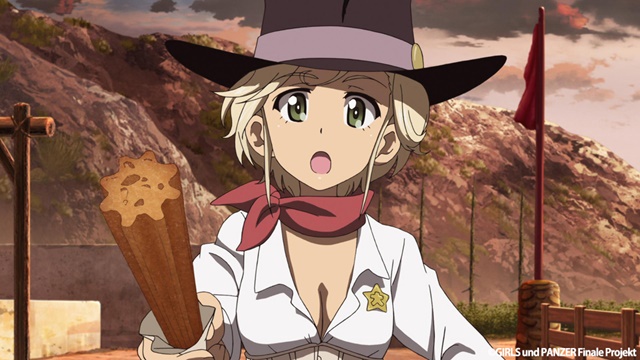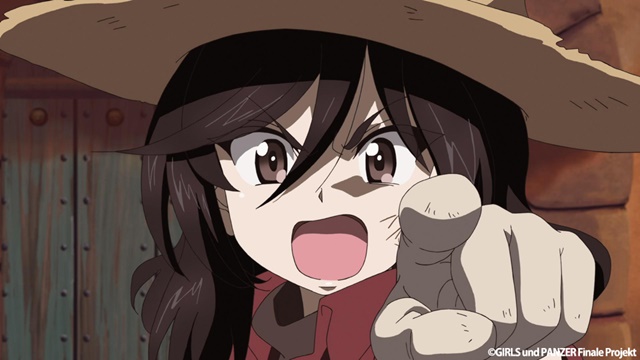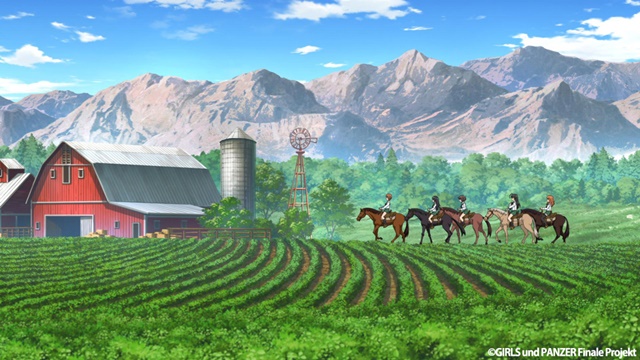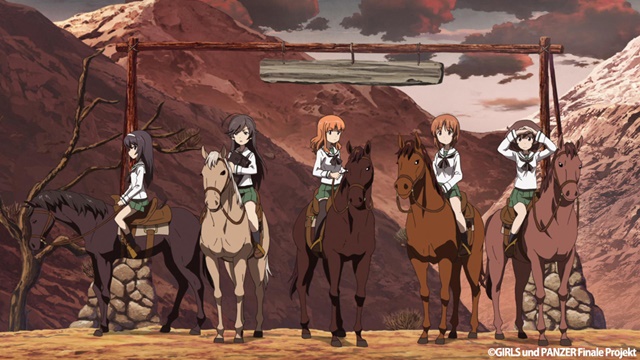 \予約受付中!/
『ガールズ&パンツァー 最終章』第3話
Blu-ray&DVDは12月24日(金)発売!

映像特典として新作OVA「ダイコン・ウォー!」を収録!????????

その他、Blu-ray特装限定版には2枚組特典ディスクやキャスト&スタッフコメンタリーなど特典満載!

詳細は????https://t.co/wWcGLMCmK1#garupan pic.twitter.com/LYkW7JK4Ef

— 「ガールズ&パンツァー」公式アカウント (@garupan) September 25, 2021
60-second PV for the DVD/Blu-ray release
DVD/Blu-ray jackets: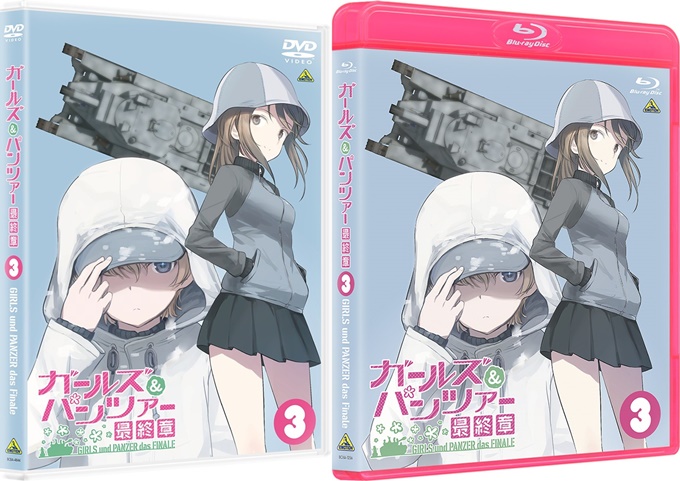 The first nine minutes of the third chapter:
---
Source: "Girls und Panzer das Finale" official website / Twitter
©GIRLS und PANZER Finale Projekt