Theatergoers can receive mini colored papers drawn by the original character designer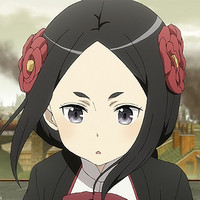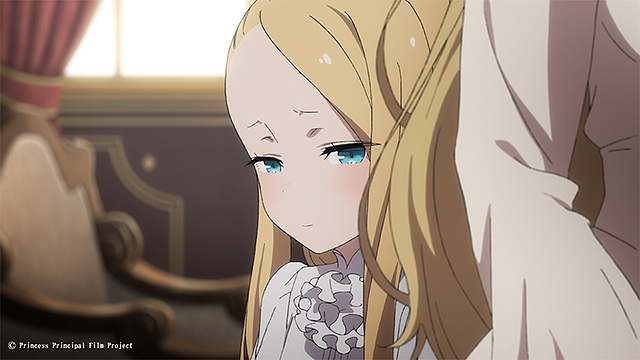 To promote its theatrical release that started in 46 theaters in Japan on September 23, the first ten minutes of the second chapter of the Princess Principal Crown Handler film series has been streamed on YouTube.
Following the 12-episode TV series in July-September 2017, the six-chapter sequel film project was announced in April 2018, then its first chapter was released in Japan on February 11, 2021. It was originally slated for April 10, 2020, but postponed due to the COVID-19 pandemic. Release date for its third chapter has not yet been confirmed.
2nd chapter synopsis:
A new weapon called the "Cavorite Bomb" is so powerful that it can sink a battleship with a single shot. The Commonwealth succeeded in developing it before the Kingdom, but someone stole the three bombs that were put to practical use and brought them to the Kingdom.
Meanwhile, in the Kingdom, Prince Richard, the third in line to the throne, has returned from the New Continent. Along with Prince Edward, the first in line, Mary, the second in line, and Princess, the fourth in line, the heirs to the throne all gather in London. London is abuzz with the triumphant return of the young prince, but in the middle of the homecoming parade, Richard is shot by an unknown assailant.
As the chaos begins, Control assigns Team Shirohato the task of searching for and recovering the "Cavorite Bomb" and its control device. Ange, Dorothy, and Chise head to the home of a man who is believed to have been involved in the bomb theft... The disappearance of the Commonwealth's new weapon and the looming crisis in the royal family. An unsettling atmosphere begins to cover the Kingdom of Albion...
"Princess Principal Crown Handler" 2nd chapter first 10 minutes:
The theatergoers in the first two weeks can randomly receive five-type colored papers drawn by the original character designer Kohaku Kurobohsi.
【来場者特典配布中!】
絶賛公開中の第2章では来場者特典を配布中!

◆第1週~第2週
黒星紅白描き下ろし ミニ色紙 全5種ランダム
配布期間:9/23(木)~10/7(木)

是非チェックしてみてください!#pripri

◆来場者特典一覧https://t.co/4YIqjiQfMP pic.twitter.com/FSNzS0r2cQ

— 『プリンセス・プリンシパル』公式 (@pripri_anime) September 26, 2021
60-second trailer:
The second chapter's key visual: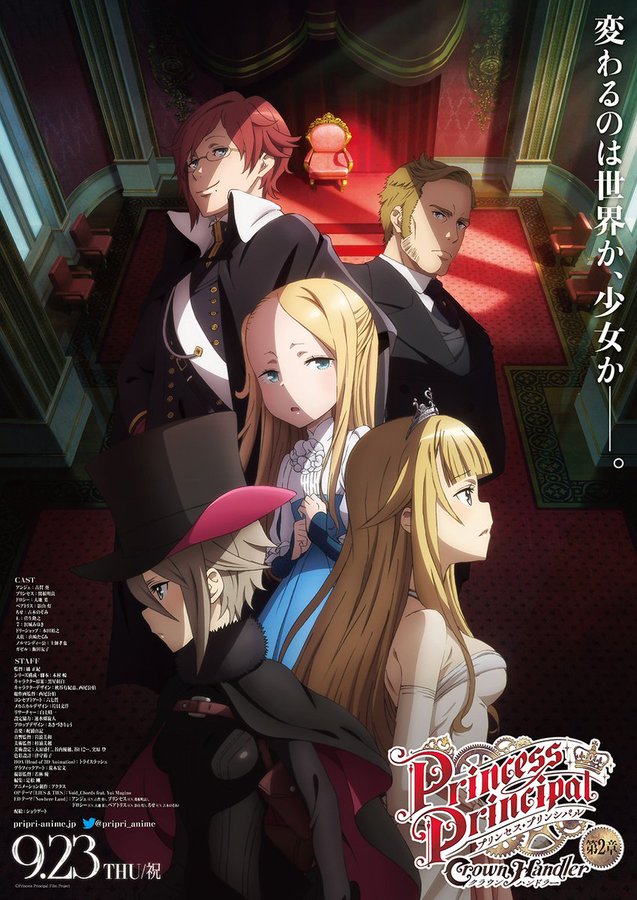 ---
The first chapter's Blu-ray is set to be released in Japan tomorrow, September 28, 2021.
The first chapter's key visual: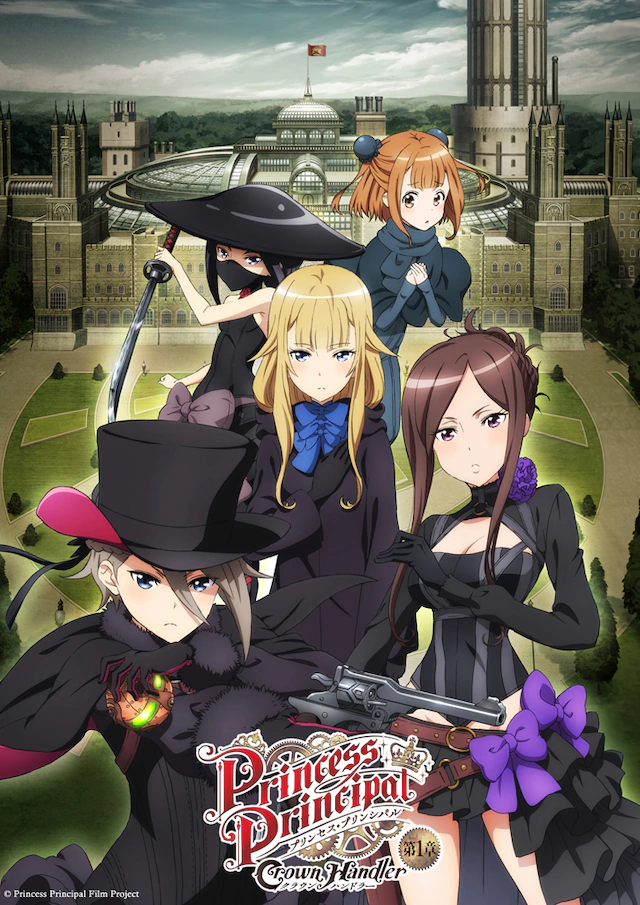 Main Staff:
Director: Masaki Tachibana (Tokyo Magnitude 8.0, Barakamon)
Series Composition: Noboru Kimura (Gundam Build Divers)
Original Character Designer: Kouhaku Kuroboshi (World Conquest Zvezda Plot, Pop In Q)
Anime Character Designer/Chief Animation Director: Yukie Akiya (CODE:BREAKER, Celestial Method) & Kimitake Nishio (Regalia: The Three Sacred Stars)
Chief Animation Director: Kimitake Nishio
Anime Production: Actas (Long Riders!)
---
Source: "Princess Principal" official website / Twitter
© Princess Principal Project