"Free! the Final Stroke" keeps the same 3rd spot in Its 2nd weekend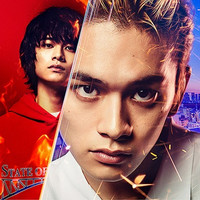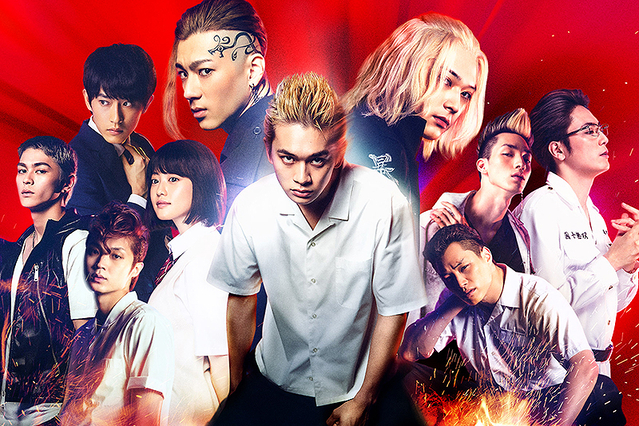 In its 12th weekend, the total box office gross of the live-action film adaptation of Ken Wakui's Tokyo Revengers manga has finally reached an impressive 4.38 billion yen (39.42 million USD), making it the highest-grossing live-action film of this year by surpassing Rurouni Kenshin: The Final, which earned 4.32 billion yen (38.88 million USD) from its domestic run in the spring.
The Takumi Kitamura (Tonkatsu DJ Agetaro)-starring film was released in 350 theaters in Japan on July 9, 2021, and earned 528 million yen (4.78 million USD) on 386,000 admissions on its first Saturday and Sunday, beating the two mega-budget Hollywood films, Godzilla vs. Kong in second and Black Widow in third. 
In an interview by Cinema Today published on August 1, producer Shota Okada did not deny the possibility of a sequel, saying, "How far this story can go depends on the voices of each and every one of our fans. With a momentum like 'We're going as far as we can go!," we're looking forward to your continued support!"
The first part of Free! the Final Stroke, the two-part final chapter of Kyoto Animation's Free! anime film series, kept its same third place in its second weekend. As for the exact box-office performance of this film, the reliable figures are not yet available.
Mamoru Hosoda's Ryu to Sobakasu no Hime / BELLE dropped two places to fourth in its 12th weekend. Its total gross is now 6.2 billion yen (55.82 million USD) to become the 40th top-grossing Japanese film of all-time. My Hero Academia THE MOVIE: World Heroes Mission climbed up one position to fifth in its eighth weekend, bringing its total to 3.1 billion yen (27.91 million USD).
The only new anime film last weekend, the second chapter of the Princess Principal Crown Handler didn't make it to the overall top 10 ranking due to its small number of theaters (46), but ranked third in Filmarks' first day satisfaction ranking with an approval rating of 4.05 based on 129 reviews.
---
Weekend box office Top 10 in Japan (September 25-26, 2021)
(ticket sales basis)
1 (1). "Masquerade Night" - 1.8 billion yen
2 (new). "The Prime Minister's Husband"
3 (3). "Free! the Final Stroke 1st Part"
4 (2). "BELLE" - 6.2 billion yen
5 (6). "My Hero Academia THE MOVIE: World Heroes Mission" - 3.1 billion yen
6 (new). "Kuhaku"
7 (9). "Tokyo Revengers" - 4.38 billion yen
8 (4). "Shang-Chi and the Legend of the Ten Rings" - 780 million yen
9 (7). "Kaguya-sama: Love Is War Final" - 870 million yen
10 (new). "MINAMATA"
"Princess Principal Crown Handler 2nd Chapter" trailer:
---
Sources: Eiga.com, Pixiin, Filmmarks
© 2020 Movie "Tokyo Revengers" Production Committee
© Princess Principal Project