Advance sales of the tickets starts today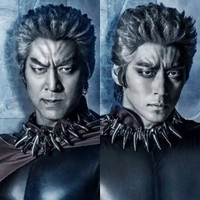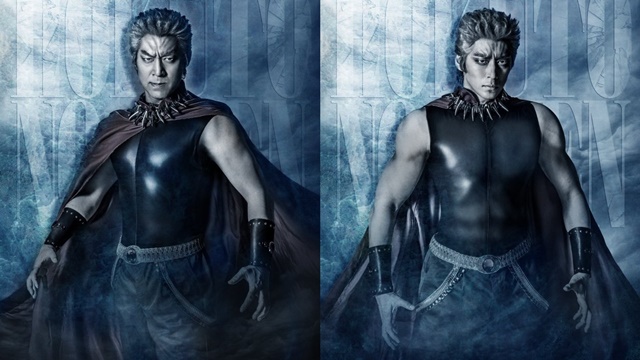 As the last addition of its main cast members, the official website for the forthcoming musical adaptation of Fist of The North Star, the post-apocalyptic martial arts manga written by Bronson and illustrated by Tetsuo Hara, has revealed cast visuals of Raoh, the eldest of the four Hokuto brothers and the protagonist Kenshiro's strongest enemy, and Yuria, Kenshiro's fiancée.
Each character will be played by a double cast. Shoichi Fukui (181 cm) Shuntaro Miyao (184 cm) are cast as Raoh, while singer-songwriter Ayaka Hirahara and anisong singer May'n are cast as Yuria.
Shoichi Fukui as Raoh: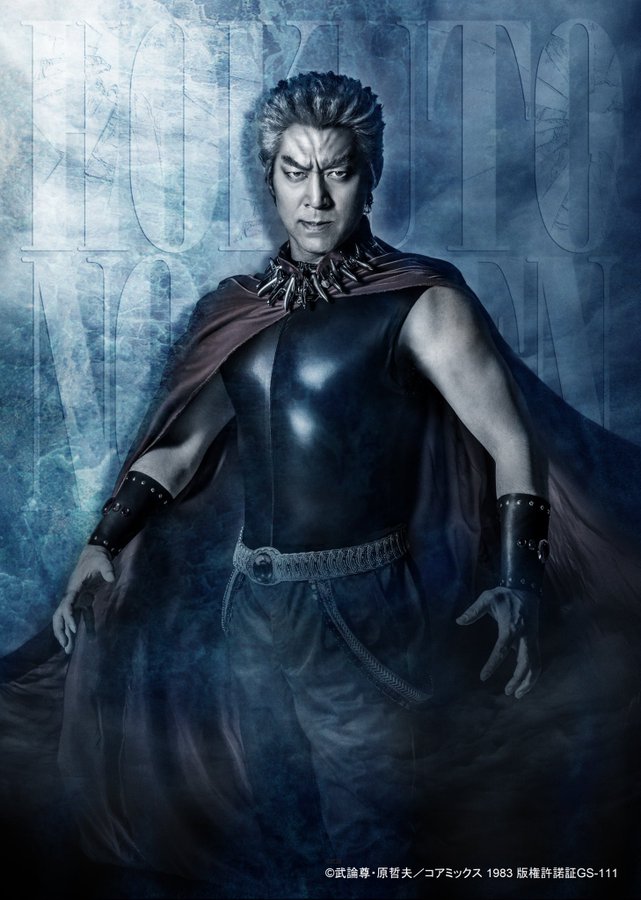 Shuntaro Miyao as Raoh: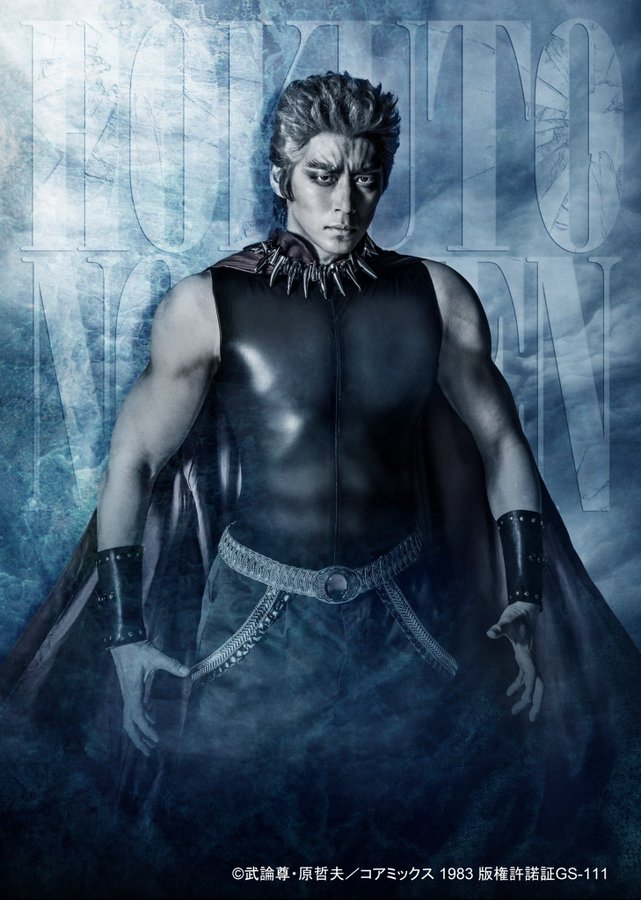 Ayaka Hirahara as Yuria: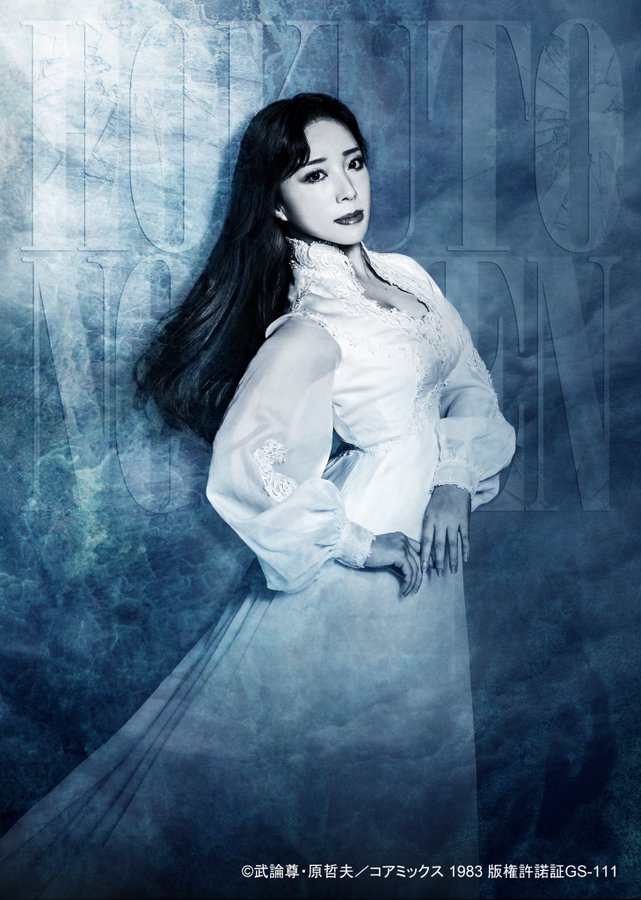 May'n as Yuria: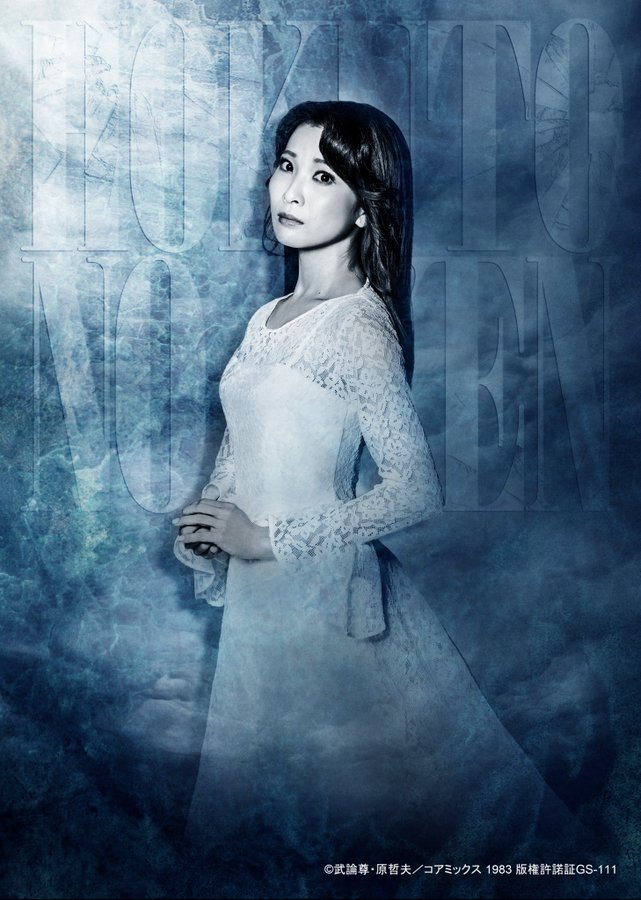 ---
Musical Fist of the North Star is set to be performed at the Nissei Theater in Tokyo from December 8 to 29, 2021, then at Umeda Art Theater's main hall in Osaka on January 8 and 9, 2022, and at Aichi Art Hall in Aichi on January 15 and 16. It is co-produced by Japanese talent agency Horipro and Ranspace, a theater production company in Shanghai, China. A tour in China is planned in the fall of 2022. Advance sales of the tickets for the 26 performances in Tokyo starts on Horipro Stage today.
Main staff:
Based on the manga "Fist of the North Star" (original story by Buronson, illustrations by Tetsuo Hara)
Music: Frank Wildhorn
Director: Sachiko Ishimaru
Script and Lyrics: Ako Takahashi
Choreography: Zhao Ming
Cooperation: COAMIX
Organized by: Horipro / Hakuhodo DY Media Partners / Ranspace
Planning and production: Horipro
Main cast:
Kenshiro: Yusuke Onuki
Toki: Kazuki Kato, Ryunosuke Onoda (double cast)
Shin: Takuya Uehara, Kandai Ueda (double cast)
Ryuken and others: Tatsuya Kawaguchi
Rei / Juuza: Kanata Irei, Rio Uehara (switching roles alternately)
Toyo To: Yuri Shirahane
Mamiya: Rinko Matsubara
Raoh: Shoichi Fukui, Shuntaro Miyao
Bat: Aoi Watanabe
Rin: Reina Yamazaki, Hana Kondo
Rihaku and others: Noboru Nakayama
Young Raoh and others: Yohei Isshiki
Raiga and others: Kunihiko Goto
Fuga and others: Tsubasa Tagoku
Younger Toki and others: Hiroki Hyakuna
Daguru and others: Aiichiro Miyagawa
Misumi and others: Takeshi Yasufuku

---
Source: Horipro press release
©HORIPRO Co.Ltd.All Rights Reserved.