The aviation club-themed film will be released in March 2022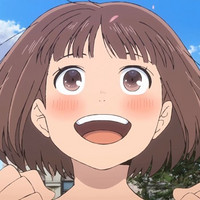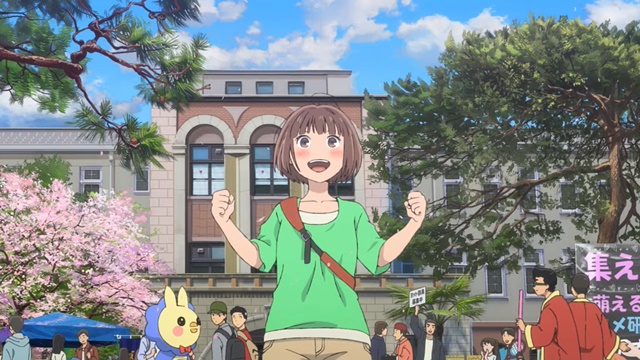 The official website for the anime film adaptation of Kana Ozawa's Blue Thermal manga has announced that its theme song "Blue Thermal" and insert song "Beautiful Bird" are performed by the four-member Japanese piano rock band SHE'S and posted a short music video featuring the insert song, which is a re-edited version of the film's teaser trailer.
SHE'S was formed in 2011, then made their major debut in 2016. This is the first time for them to write a song for a film, and also the first time for them to provide the theme song and insert song at the same time. SHE'S was offered the job because the production team wanted an artist with a positive world of words and a clear air that would be able to relate to the feelings of the characters.
The band's vocalist/keyboardist Ryoma Inoue says, "The light and beautiful theme song as if you can imagine the view of the sky where Tamaki was instantly captivated, and the insert song as if you can see the clear morning air and clouds. I wrote the song with these images in mind."
"Beautiful Bird" short MV:
SHE'S artist photo: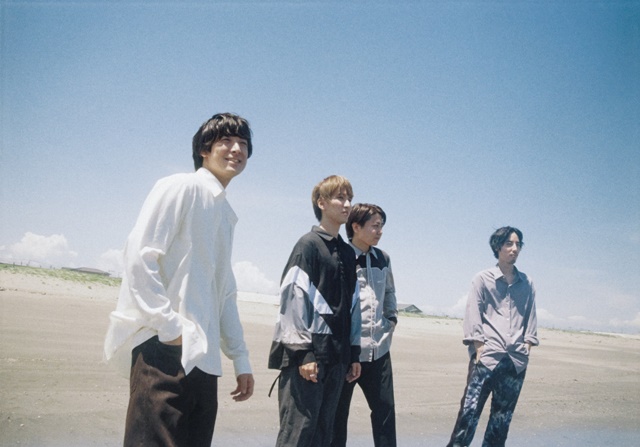 ---
Blue Thermal tells a coming-of-age story set in the aviation club, that competes for speed in a glider, an aircraft that flies by capturing rising air currents (thermals) without an engine. Masaki Tachibana (Princess Principal) serves as director at Telecom Animation Film. The film is set to be released in Japan in March 2022.
Teaser trailer:
Teaser visual: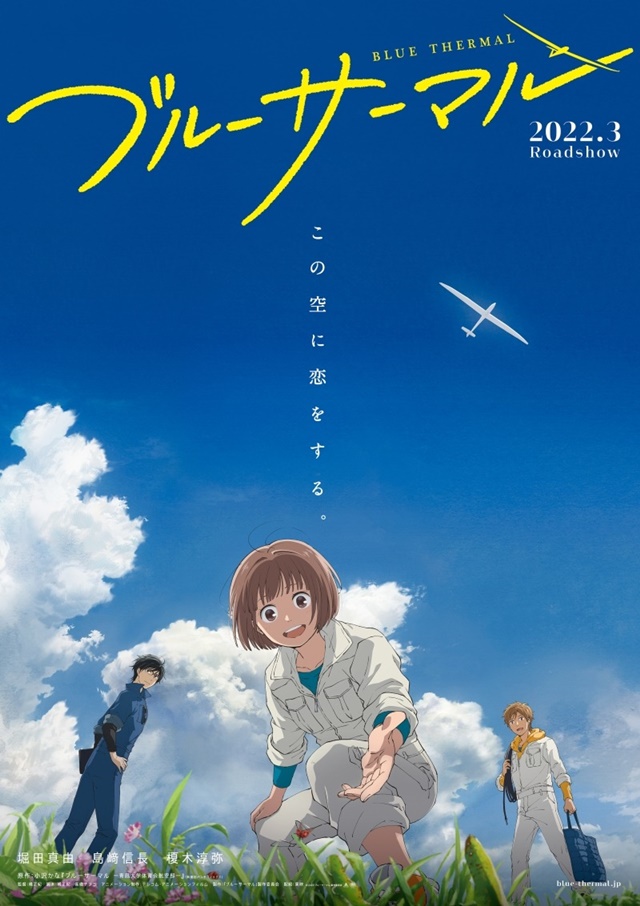 ---
Source: "Blue Thermal" anime film official website
©2022"Blue Thermal" Production Committee