"Yamato 2205" 1st part also debuts with the highest per screen average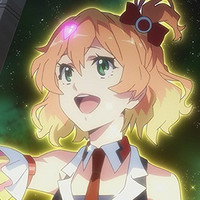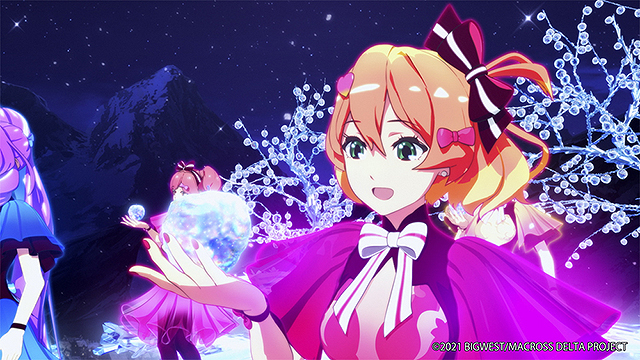 Macross Delta the Movie: Zettai LIVE!!!!!! (Absolute Live!!!!!!), the all-new second feature from the Macross Delta series following 2018's Gekijyou no Walküre (Passionate Walküre), was released in 130 theaters in Japan on October 8, 2021, and a new Macross Frontier short subtitled Toki no Meikyu (Labyrinth of Time) was also screened together. The film made an estimated 67 million yen (591,300 USD) on its first Saturday and Sunday, making its sixth debut in the weekend box office ranking.
In its fourth weekend, the first part of Free! the Final Stroke, the two-part final chapter of Kyoto Animation's Free! anime franchise, dropped three places to seventh, bringing its total gross to 470 million yen (4.14 million USD). Mamoru Hosoda's Ryu to Sobakasu no Hime / BELLE finally ranked tenth in its 14th weekend. Its total gross has reached 6.39 billion yen (56.39 million USD).
-TAKE OFF-, the first part of Space Battleship Yamato 2205: The New Voyage was released in 36 theaters in Japan on October 8, 2021. Due to the small number of theaters, it did not make the overall top 10 ranking, but its box office revenue reached 49.33 million yen (435,365 USD) and its per screen average of 858,000 yen (7,572 USD) was the highest in the weekend. The second part, -STASHA-, is already set to be screened in the same 36 theaters from February 4, 2022.
It has been also confirmed that the total domestic gross of the first part of the trilogy anime film project Mobile Suit Gundam Hathaway has reached 2.2 billion yen (19.41 million USD). It still needs 100 million yen more to become the highest-grossing film in the Gundam franchise by surpassing Mobile Suit Gundam: Encounters in Space's 2.3 billion yen (20.29 million USD).
---
Weekend box office Top 10 in Japan (October 9-10, 2021)
(ticket sales basis)
1 (1). "No Time to Die" - 1.3 billion yen
2 (new). "The Laws of The Universe - THE AGE OF ELOHIM -" - 167 million yen
3 (2). "Masquerade Night" - 2.8 billion yen
4 (3). "Mamorarenakatta Monotachi he" - 430 million yen
5 (new). "Wrath of Man" - 80 million yen
6 (new). "Macross Delta the Movie: Zettai LIVE!!!!!!" - 67 million yen
7 (4). "Free! - the Final Stroke- the first volume" - 470 million yen
8 (new). "Dakaichi: Spain Arc"
9 (8). "The Conjuring: The Devil Made Me Do It" - 130 million yen
10 (5). "BELLE" - 6.39 billion yen
"Macross Delta the Movie: Zettai LIVE!!!!!!" trailer:
"Space Battleship Yamato 2205: The New Voyage -TAKE OFF-" trailer:
---
Sources: Eiga.com, Pixiin, Mantan Web, Animate Times
©2021 BIGWEST/MACROSS DELTA PROJECT
© Yoshinobu Nishizaki/Space Battleship Yamato 2205 Production Committee