Partnership offering three months of Game Pass ends this month!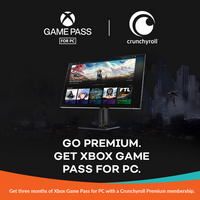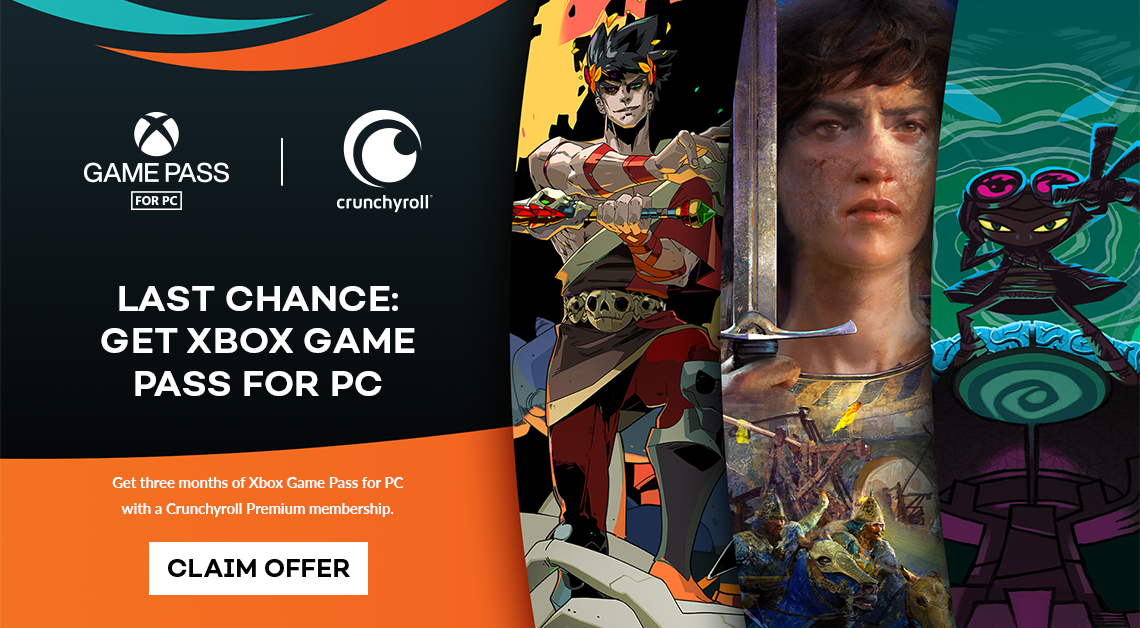 In August, we announced that Crunchyroll officially teamed up with Xbox to offer our users three months of Xbox Game Pass for PC, and that offer is endiing soon! XBox is currently offering XBox Game Pass to both current Crunchyroll Premium subscribers and new users who begin a Crunchyroll free trial worldwide outside of Asia until October 31, 2021. Be sure to hop on this opportunity before it's gone!!
To see if this promo's available in your region, click here.
This Xbox Game Pass partnership opens up access to a bunch of amazing games to Crunchyroll Premium users, including:
More than 100 PC games to play solo or with friends
An EA Play membership, granting access to Electronic Arts titles for PC, alongside additional rewards and exclusive content
Xbox Game Studios titles the same day as release
Member discounts and other deals
Access to Xbox Game Pass for PC will be available to all new and existing Crunchyroll Premium subscribers along with any new user who signs up for a Crunchyroll Premium free trial. Interested users can sign up for a Crunchyroll Premium subscription and learn more today.