Michihito Fujii (Yakuza and The Family)-directed film edition hits theaters November 12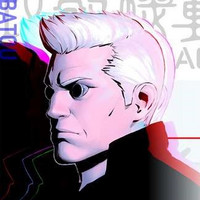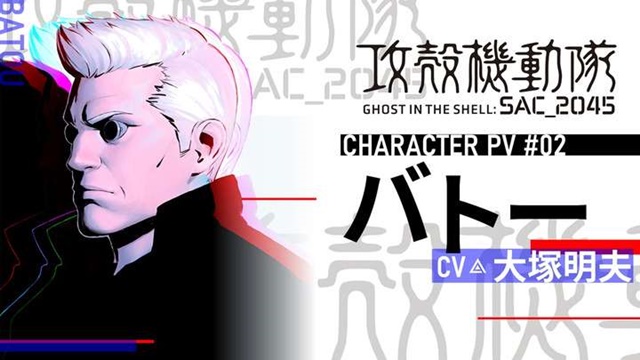 Following the first one featuring Motoko Kusanagi, the official website for the forthcoming compilation film Ghost in The Shell SAC_2045 Sustainable War has posted a second character PV featuring Batou, including comments from his voice cast Akio Otsuka.
In the beginning of the two-minute clip, Otsuka says, "Batou-kun is still Batou-kun, so he feels free from the yoke." And when asked about his character's difference from the SAC series, "There was a sense that he was doing his government job out of a sense of duty. Now he is freed and running amok like a mercenary. I really enjoyed the introduction of that sense of liberation." As for the use of 3DCG in this series, "There is a strong affinity between 3DCG, story, and worldview. This is especially true for Tachikoma, which gives it a more three-dimensional feel, and I think adults can enjoy it."
He remembers the first voice recording session - "The first time we gathered together, we were all afraid, and when we spoke out, the anxiety we had felt up to that point disappeared like a fog clearing, 'Wow, we missed this!' That kind of atmosphere was created by everyone's performance. The emotion was so wonderful."
In the end, he says to the viewers, "I hope that both of those who have seen the streaming and those who haven't seen it will be able to see this film with the excellent sound and images of the theater as a review or preparation for the next one."
Ghost in The Shell SAC_2045 Sustainable War, the compilation film of the 3DCG web series Ghost in The Shell SAC_2045 based on Masamune Shirow's sci-fi action manga, will get a theatrical run for a limited time of two weeks in 20 theaters in Japan from November 12, 2021. Michihito Fujii, who is known for his award-winning live-action films such as Newspaper Reporter (2019) and Yakuza and The Family (2021), serves as director.
"Ghost in The Shell SAC_2045 Sustainable War" teaser trailer:
Main visual drawn by the character designer Ilya Kuvshinov: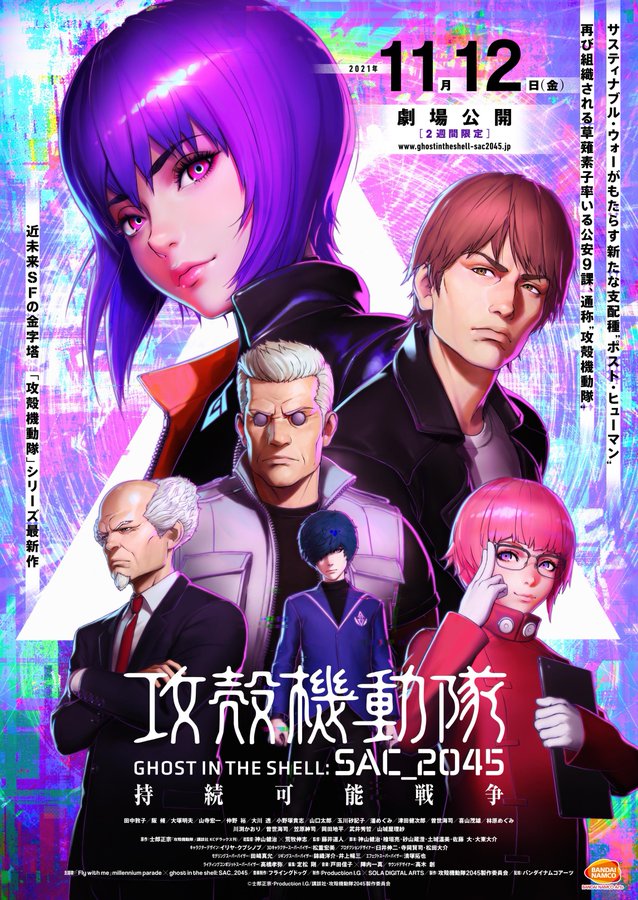 ---
Source: "Ghost in The Shell SAC_2045" official website / Twitter
© Masamune Shirow,Production I.G/KODANSHA, Ghost in The Shell 2045 Production Committee