General sales of the tickets will begin on November 6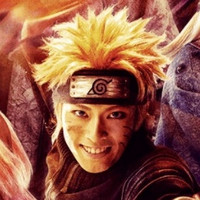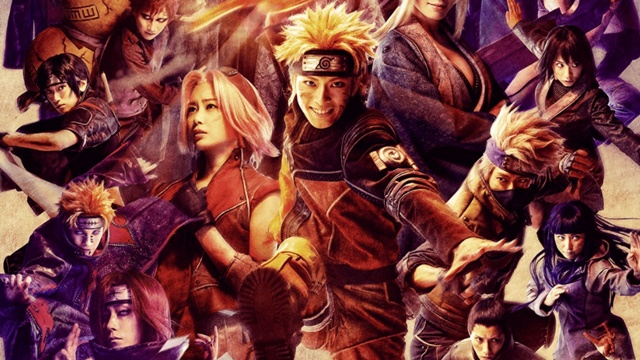 The official website for "Live Spectacle NARUTO - Uzumaki Naruto Monogatari (The Story of Naruto Uzumaki)" has posted a new key visual featuring all 21 main cast members, including 24-year-old Masaki Nakao (Yamato Kazakiri / Zyuoh Eagle in Doubutsu Sentai Zyuohger) who is newly cast as the protagonist Naruto Uzumaki. He says on Twitter, "Naruto has grown up with me since I was a child. I play him with a lot of feelings that are entrusted to me."
The "Live Spectacle NARUTO" stage play series inspired by Masashi Kishimoto's internationally popular action manga launched in 2015. The new show, which is based on the manga's "Pain's Assault" and "Five Kage Summit" arcs, is set to be performed at Nihon Seinenkan Hall in Tokyo from December 4 to 13, 2021, then at Mielparque Hall in Osaka from December 25, 2021, to January 2, 2022. General sales of the ticket will begin on November 6.
New key visual: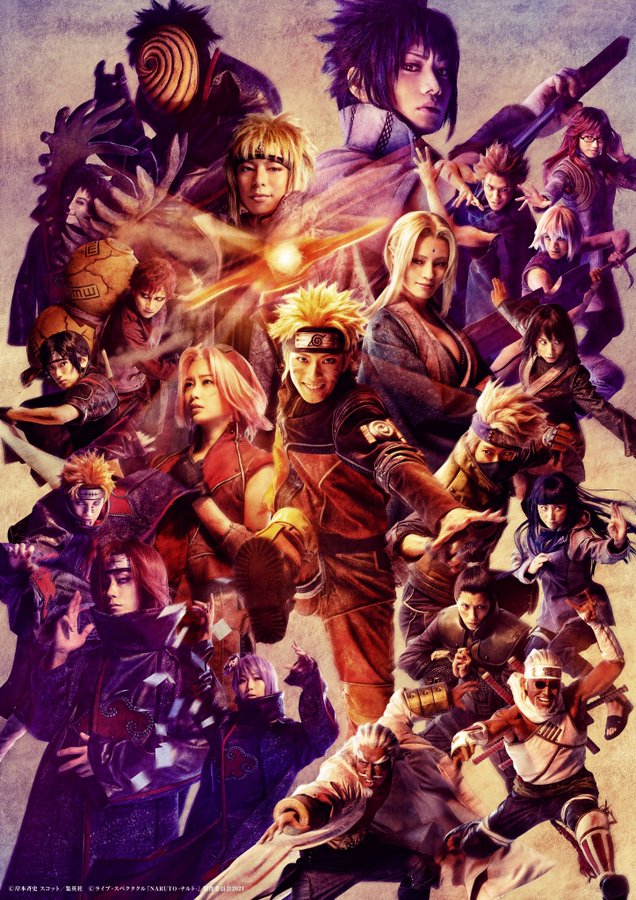 /#舞台NARUTO
集合ビジュアル公開‼️
\

12月より上演の「うずまきナルト物語」
総勢21名の主要キャラクターたちが揃った集合ビジュアルを公開しました✨

10月24日(日)23:59まで、ローソンチケットプレリクエスト抽選先行申し込み受付中です????

????詳細は公式サイトにてhttps://t.co/6iZo1fYsmy pic.twitter.com/rH1HiM3Q4F

— 舞台「NARUTO-ナルト-」公式 (@naruto_stage) October 18, 2021
PV:
Main cast members:
Naruto Uzumaki: Masaki Nakao
Sasuke Uchiha: Ryuji Sato
Sakura Haruno: Yui Ito
Kakashi Hatake: Yuuki Kimisawa
Sai: Fuuma Sadamoto
Nara Shikamaru: Kazuaki Yasue
Hinata Hyuga: Sena
Shizune: Sari Kojima
Tsunade: Cecile Daigo
Paie: Teruma
Konan: Yuka Kobayashi
Madara Uchiha: Daiki Ise
Zetsu: Ryunosuke Kawai
Gaara: Takeru Naya
A: Keigo Kitamura
Killer Bee: Shin Koyanagi
Suigetsu Hozuki: Ryutaro Maeda
Karin: Kanon Nanaki
Jugo: Kouki Emoto
Minato Namikaze: Ryo Kitazono
Nagato: Yuuki Tamashiro
The first key visual: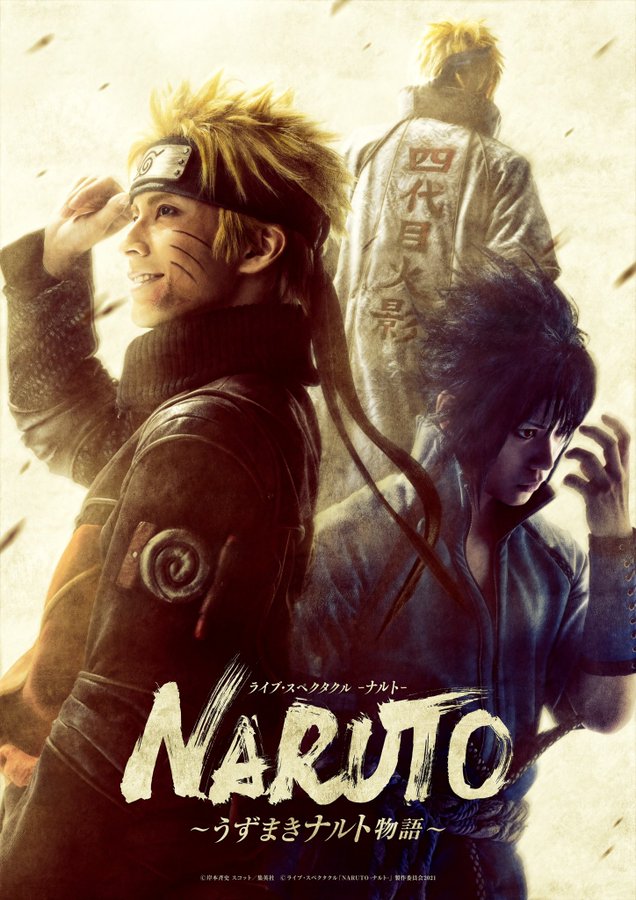 ---
Source: "Live Spectacle NARUTO" official website / Twitter
(c) Masashi Kishimoto Scott/SHUEISHA
(c) Live Spectacle NARUTO Production Committee 2021