TOWA TEI works on the anime's soundtrack music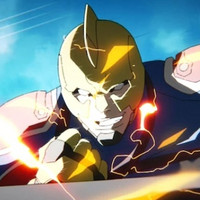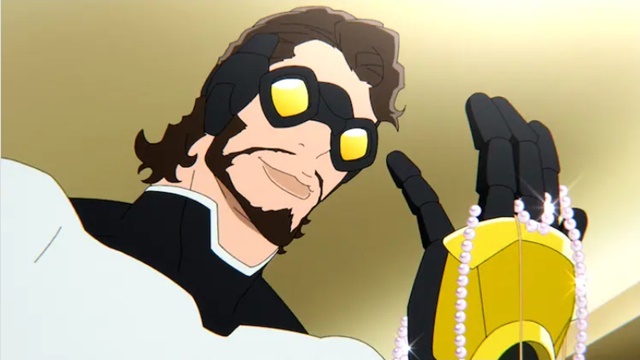 Netflix Japan has posted a two-minute full trailer for the forthcoming anime adaptation of Mark Millar and Leinil Yu's graphic novel Super Crooks. Motonobu Hori (Carole & Tuesday) serves as director at Bones, alongside series composition writer Dai Sato (Eureka Seven) and character designer Takashi Mitani (My Hero Academia episode animation director).
In addition to the previously announced Kenjiro Tsuda as the protagonist, Johnny, and Maaya Sakamoto as his partner, Casey, ten more Japanese voice cast members are announced.
Japanese voice cast:
Johnny Bolt: Tsuda Kenjiro
Casey: Maaya Sakamoto
Christopher Matz: Hiroshi Yanaka
Carmine (The Heat): Yasushi Kimura
Gladiator: Pierre Taki
Josh (The Ghost): Junichi Suwabe
Salamander: Hisao Egawa
TK McCabe: Eiji Takemoto
Roddy Diesel: Tetsu Inada
Sammy Diesel: Subaru Kimura
Praetorian: Wataru Hatano
Forecast: KENN
◆ジョシュ/ザ・ゴースト:#諏訪部順一 さん
◆サラマンダー:#江川央生 さん
◆TK・マッケイブ:#竹本英史 さん
◆ロディ・ディーゼル:#稲田徹 さん
◆サミー・ディーゼル:#木村昴 さん
◆プレトリアン:#羽多野渉 さん
◆フォアキャスト:#KENN さん

11/25より全世界独占配信!#ネトフリアニメ pic.twitter.com/aXWK3OtG8K

— Netflix Japan Anime (@NetflixJP_Anime) October 22, 2021
Japanese DJ/producer TOWA TEI is confirmed to work on the anime's soundtrack music. The soundtrack album is set to be released on November 27.
「これが俺の生き方だ!」

落ちこぼれのスーパー・ヴィランズが
繰り広げるクライムアクション
『スーパー・クルックス』
11月25日より全世界独占配信!

原作:マーク・ミラー
制作:ボンズ
主演:#津田健次郎
音楽:TOWA TEI (@towatei)
   ????サウンド・トラック11月27日発売#ネトフリアニメ pic.twitter.com/NeS26w2CX4

— Netflix Japan Anime (@NetflixJP_Anime) October 22, 2021
The 13-episode series Super Crooks will be streamed on Netflix worldwide on November 25, 2021.
Story Introduction:
Luck's never been on their side, but this crew of small-time crooks with super powers recruited by none other than Johnny Bolt are rolling the dice on one last heist. Their target: A ruthless super-powered crime boss. What can go wrong? Based on the graphic novel of the same name by comic book legend Mark Millar, this super-powered heist story about eight super-villains is jam-packed with action and told in 13x 30-minute episodes, lushly produced by Bones.
Key visual:
---
Source: Netflix official YouTube channel / Netflix Japan Anime Twitter