The DVD is set to be released in Japan on November 10, 2021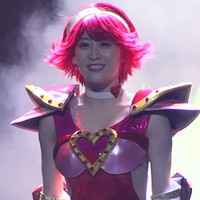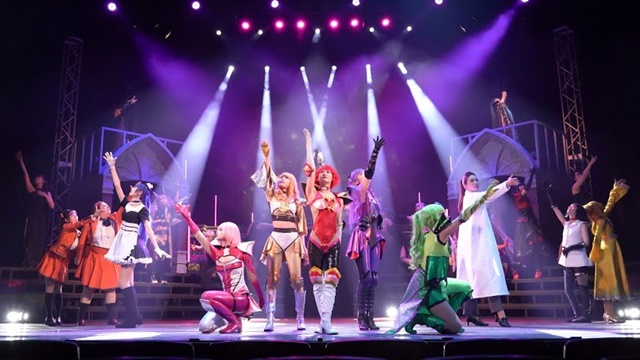 As reported, Cutie Honey Climax, the second stage play show inspired by Go Nagai's classic Cutie Honey manga in the mid-1970s, was performed at Theater 1010 in Tokyo from June 17 to 20, 2021. Now its 35-minute digest with English subtitles is streamed on Toei Video's official YouTube channel. In the play, the story was spun with songs, theatrical performances, and dances while maintaining the world view of the original manga.
Cutie Honey Climax was a sequel to the first show Cutie Honey Emotional in February 2020. As its title suggested, it was the final chapter of the stage series to depicte the climax battle. The first show's writter/director Ichidai Matsuda (Wake Up,Girls!, Silent Möbius stage plays) returned, alongside the original cast members.
This digest starts with newly-filmed special introduction messages from Kei Jonishi (ex-NMB48 member) as Honey Kisaragi/Cutie Honey, Hinata Sato as Satsuki Yamagata/Jumper Honey, Mizuki Saiba as Yayoi Amagi/Sweet Honey, Ruka Aiba (Last Idol member) as Otome Minazuki/Cyber Honey, and Yurina Gyoten (AKB48 member) as Mary Hazuki/Lovely Honey.
舞台『キューティーハニーClimax』全6公演無事終演いたしました????
この作品を愛して下さった皆様ありがとうございました!

キャストの皆様のこれからも活躍にもぜひご期待ください!
またどこかで出会えますように...????????#ハニステ#キューティーハニー pic.twitter.com/lIY47pLOuU

— 【公式】舞台「Cutie Honey Emotional」 (@cutiehoneystage) June 20, 2021
---
Source: Toei Video YouTube channel
©GO NAGAI / DYNAMIC PLANNING, Stage Play "Cutie Honey Climax" Production Committee