Yoshihiro Kanno (Sword Art Online action animation director) is attached to direct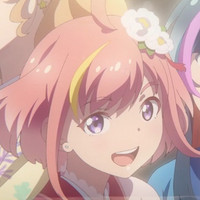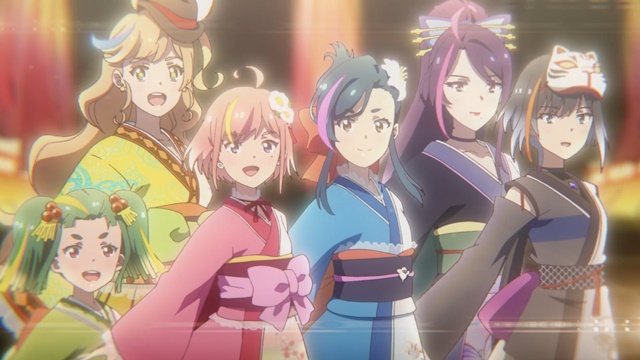 SHAREDOL, a new collaboration project by Japanese anime production company Toei Animation and advertising agency Sotsu, has released a three-minute pilot film to introduce its main characters and world view on the former's official YouTube channel.
The song featured in the clip, "SHA☆LA☆LA☆Sharakusee!!!" is performed by Lir:∀ (pronounced Leela), a female singe who made her professional debut in February 2019. She writes on Twitter, "All of them are so cute... I, Lir:∀, like Kunoichi-chan among them. You can see them in action on YouTube, so I hope you'll find your favorite too!"
The story of SHAREDOL is set in the Edo period, the Kansei era (1789-1800), a time when entertainment was strictly restricted. Based on the idea of "What if we used the knowledge of modern idols to produce Edo girls?," it depicts idol activities of girls living with their own problems. The protagonist produces six girls - a teahouse girl, a samurai girl, a Dutch trading house girl, a merchant girl, an oiran (high-ranking courtesan), and a kunoichi (female ninja), who have lived a different life.
The clip also announced the project's main staff as below:
Planning and Production: Atsutoshi Umezawa (Toei Animation), Hideyuki Namba (Sotsu)
Chief Producer: Shintaro Fukase (Toei Animation), Takayuki Funabashi (Sotsu)
Producer : Kouki Higure (Sotsu)
Director: Yoshihiro Kanno (Sword Art Online action animation director)
Character Design / Chief Animation Director: Minami Yoshida
Art Design/ Background: Kenji Matsumoto
Color Design/Color Specification/Inspection: Setsu Nagata
Director of Photography: Ryotaro Nakano
Editing: Nobuhiro Maki
Animation Production: Toei Animation, Dungan Pictures
Production: Toei Animation, Sotsu
#洒落どる 遂に動画公開!

いつも忙し令和の人々、
ちょいと見とくれ自慢の動画。
見るのにお代は要りませぬ。
東映アニメのゆうちゅうぶ。
お気に召してくれたなら
いいね!とコメントくださいな。https://t.co/Nbjo8yWF0F#こんな世の中しゃらくせえ#SHAREDOL pic.twitter.com/10M9UTK0cf

— アニメ『洒落どる(しゃれどる)』(パイロットフィルム)公式 (@sharedol) October 25, 2021
---
Main characters:
Girl A (teahouse girl): She is an energetic girl who is curious and unafraid to put her all into what's in front of her.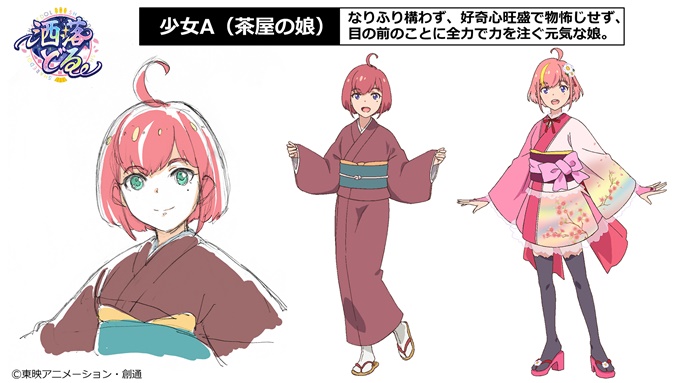 Girl B (samurai girl) - The so-called Yamato Nadeshiko. She always looks cool, and yet she is not good at expressing herself.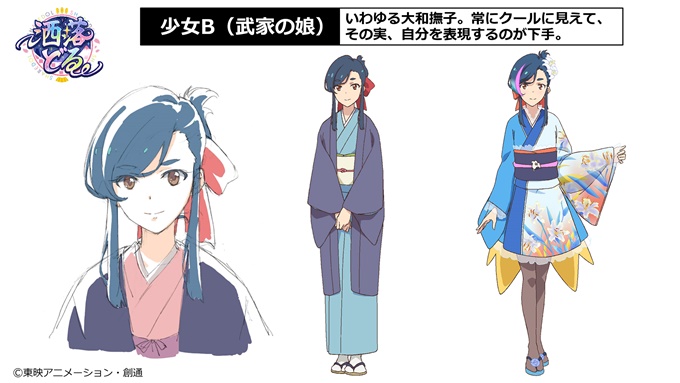 Girl C (Dutch trading house girl) - A mood maker with an open-minded personality. She is big in size, voice and attitude.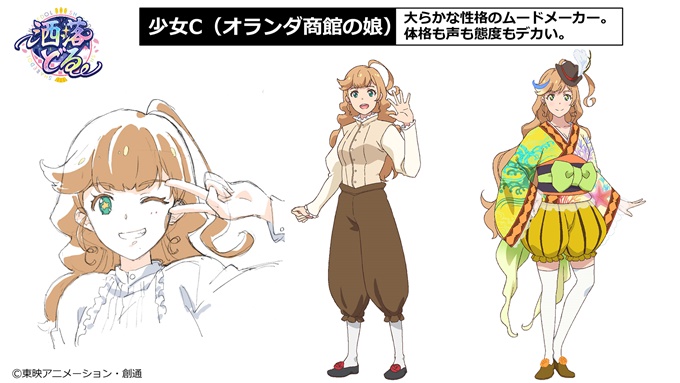 Girl D (merchant girl): She is younger than the other members and still immature. She is bossy, but also spoiled, having a tsundere personality.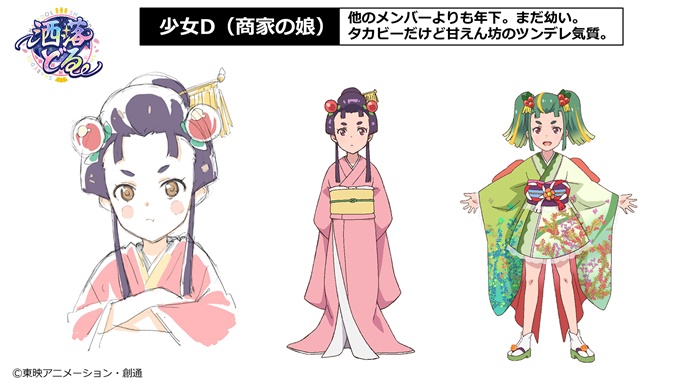 Girl E (oiran): She may look worldly-wise, but she is a lonely loner. She solves problems that occur inside and outside the group.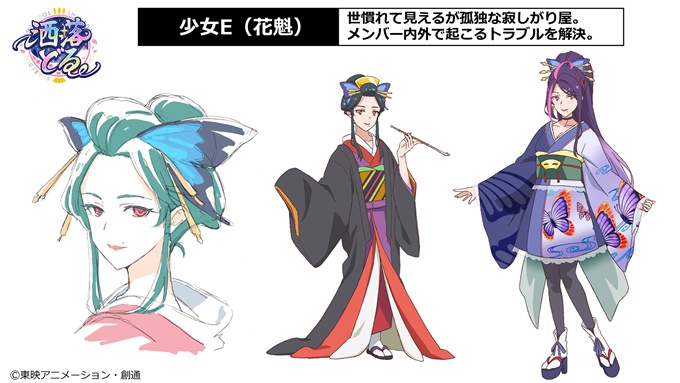 Girl F (kunoichi): On the order of Roju (a member of shogun's council of elders) Sadanobu Matsudaira, she tries to find out the reality of idols, but on the contrary, she begins to be interested in them.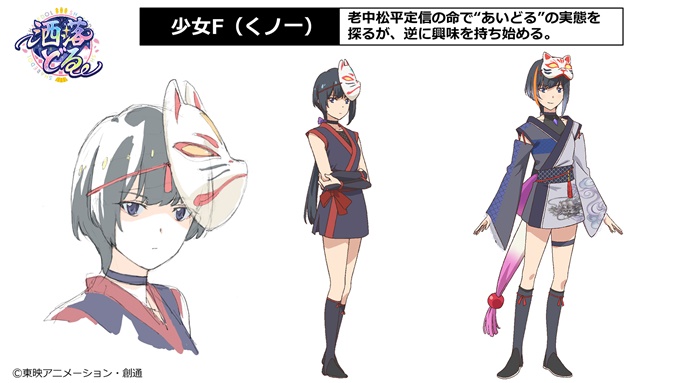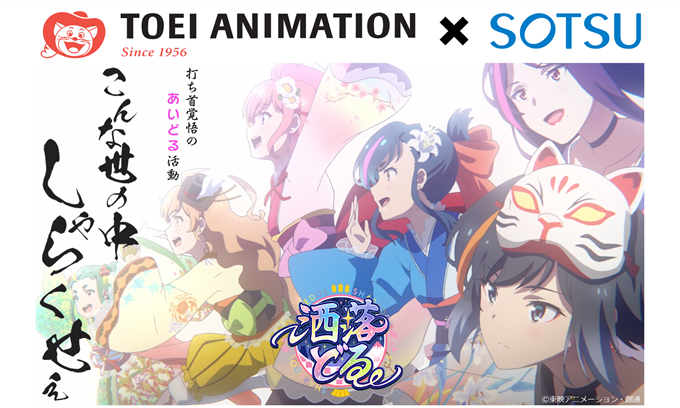 ---
Source: Toei Animation press release
©️Toei Animation, Sotsu