Big Comic: "We cannot help but be in awe of the accomplishments of both of them in their lifetime."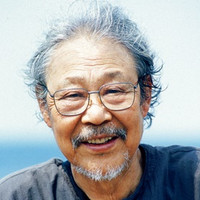 Shogakukan's Big Comic editorial department announced today that renowned manga artist Sanpei Shirato passed away due to aspiration pneumonia on October 8 at the age of 89 and that his younger brother Tetsuji Okamoto, who had supported Shirato's drawings for many years, also died of interstitial pneumonia four days later, October 12. He was 88.
Shirato was born in Tokyo on February 15, 1932. His father was a proletarian painter, Touki Okamoto. He was introduced to the works of Osamu Tezuka around 1947, then began his art career by making picture-card shows. After working as an assistant of shoujo manga artist Kazuma Maki, he made his debut as a manga artist in 1957 with Kogarashi Kenji. Then he began serialization of Kamui-den / Kamui, one of his best-known masterpieces, in Monthly Manga Garo in 1964. In the world of shonen manga, he has created numerous hit works, especially ninja stories, such as Sasuke, Kamui Gaiden, and Watari. In 1963, he won the 4th Kodansha Children's Manga Award for The Book of the Animals of Seaton and Sasuke.
Big Comic editorial department has posted the following condolences:
We would like to express our sincere condolences to Sanpei Shirato, who has been writing for Big Comic since its first issue, and his younger brother, Tetsuji Okamoto, who was in charge of drawing. We cannot help but be in awe of the accomplishments of both of them in their lifetime. We will continue to do our best to expand the possibilities of manga expression opened up by works such as 'Kamui-den.' In accordance with the wishes of the bereaved family, there are no plans to hold a farewell party.
【訃報】白土三平氏 岡本鉄二氏 ご逝去

本誌にて『カムイ伝 第二部』などを連載いただきました漫画家・白土三平氏が誤嚥性肺炎のため、その作画を担当された弟の岡本鉄二氏が間質性肺炎のため、4日違いで相次いで逝去されました。 pic.twitter.com/PV8HUb8kG9

— ビッグコミック編集部 (@bigcomic_mg) October 26, 2021
お二方の生前のご功績に対する心からの敬意とともに、謹んで哀悼の意を表し、ご冥福をお祈りします。https://t.co/qy9G8Dvnwx

— ビッグコミック編集部 (@bigcomic_mg) October 26, 2021
---
Source: Big Comic editorial department official Twitter