The TV anime third season has been in the works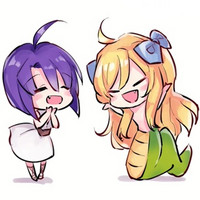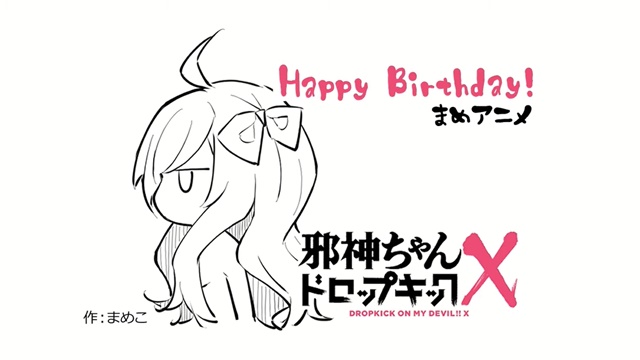 To celebrate Jashin-chan's birthday on October 28, the official YouTube channel for Dropkick on My Devil! anime franchise has launched a "Jashin-chan Mame (Mini) Anime" project. The clip is animated by illustrator/picture book writer Mameko, and all characters are voiced by the anime's original cast members. The franchise's official Twitter writes, "It will make your heart warm like a picture book, so please take a look. Happy birthday, Jashin-chan!"
In the first episode, Jashin-chan receives 1,000 yen as a birthday present from Medusa. Others mock Medusa for it and make her cry, but Jashin-chan strongly argues that cash is the best and most useful gift.
【新企画】誕生日を祝う「邪神ちゃんまめアニメ」がスタート!まめこさんのアニメになんと本家声優さんに声をつけてもらいました。絵本のようにほっこりするのでぜひご覧ください。おめでとう邪神ちゃん!@mmkaeo #邪神ちゃんドロップキック #jcdk pic.twitter.com/sVSq9AeCm2

— 【初音ミクコラボ開始】邪神ちゃんドロップキックX (@jashinchan_PJ) October 28, 2021
As reported, the TV anime third season Dropkick on My Devil! X, has been in the works for a premiered in 2022.
---
Source: "Droplick on My Devil!" official YouTube channel / Twitter
©Yukiwo, Comic METEOR/Jashin-chan Dropkick Production X Committee