Only a few sets from master woodblock printers will be available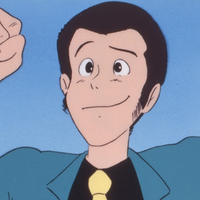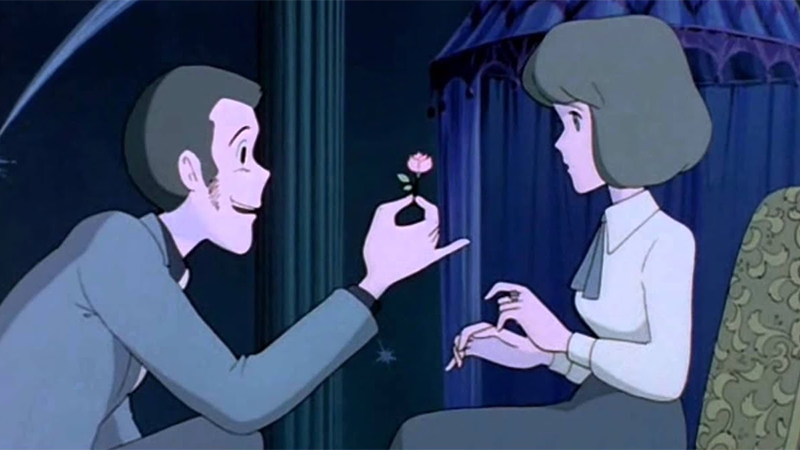 If you're a Lupin the Third fan, it's a great year to be alive. We get a new series, new books, and more limited-edition merch than you could fit in the trunk of a little yellow Fiat. The most recent addition to the anniversary goods line is a set of ukiyo-e prints depiction a memorable scene from The Castle of Cagliostro. (Yeah, they're all memorable, but you know the one.)
The art is the combined work of carver Saeko Nagai, who has also worked on ukiyo-e prints for modern titles like Star Wars and Chibi Maruko-chan; and master printer Keizaburo Matsuzaki, who has been making woodblock prints for 70 years.
The set depicts Lupin's attempted rescue of the imprisoned princess Clarisse, and consists of three separate pieces. You can buy them all in one long frame (198,000 yen), a single framed piece of the central image with both Lupin and Clarisse (92,400 yen), or either the Lupin or Clarisse prints framed individually (52,800 yen). Each is limited to a run of 100, and numbered on a plaque below the art.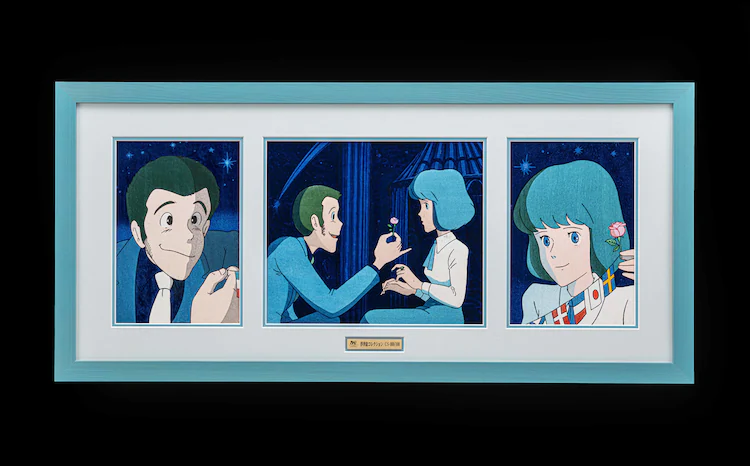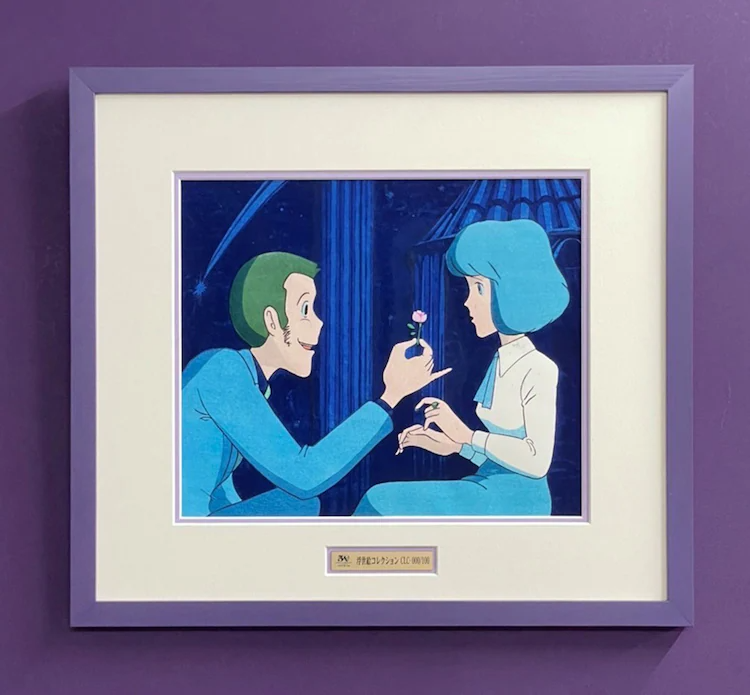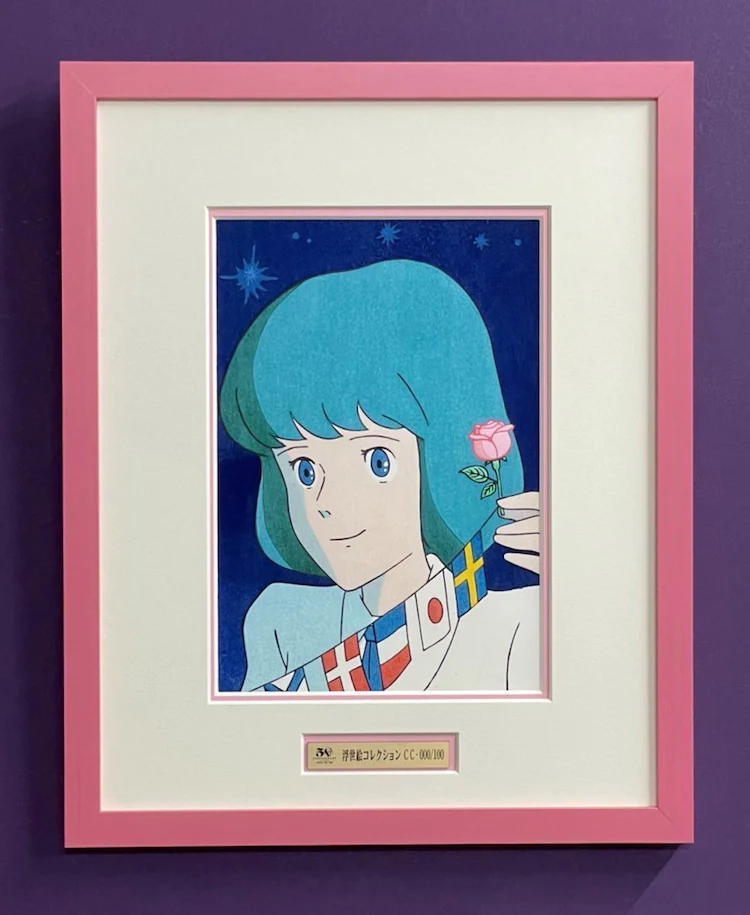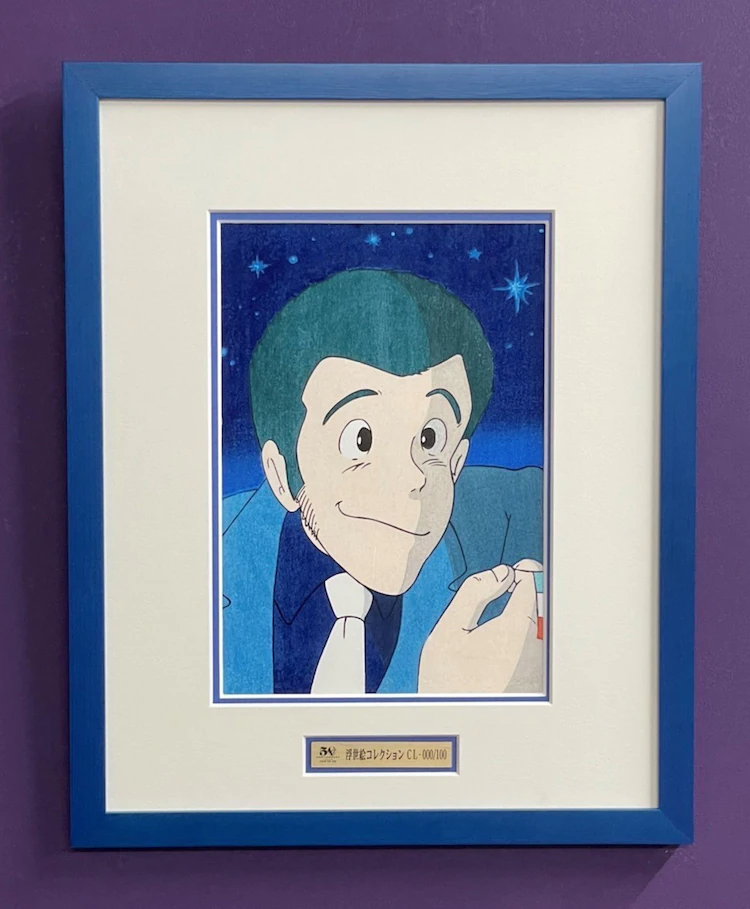 If you really love Lupin the Third, really love ukiyo-e, and/or have about $17k lying around, you can bring home the ultimate collectible: in addition to the three-part framed piece, you'll get three carved woodblocks in acrylic cases and a set of 62 prints demonstrating the coloring process. These collectibles are made to order and will put you back about 1.98 million yen.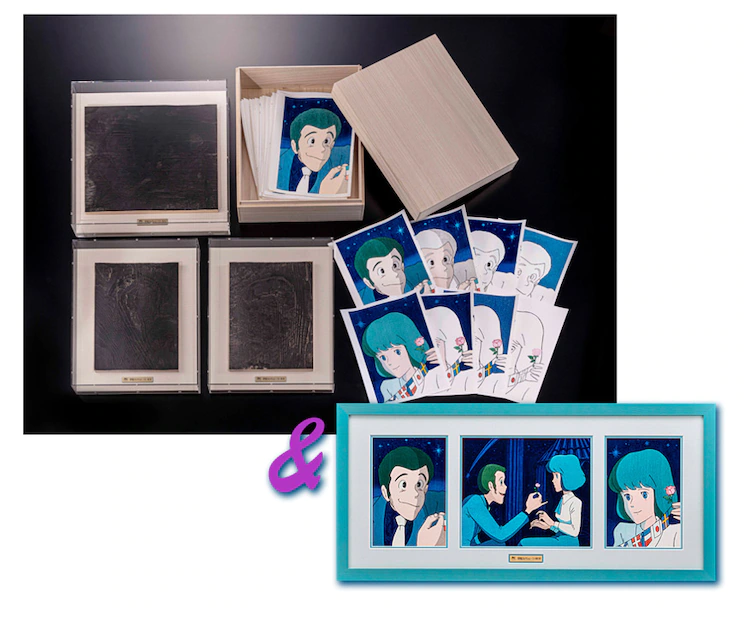 TMS Entertainment has also released a video showing the prints in progress, from the wood-carving stage to the final printed piece. Check out Nagai and Matsuzaki as they work:
Orders are now open via the TMS Shop, joining the wide variety of goods already available for the series's 50th anniversary.
Source: Comic Natalie