Studio Colorido's new film, Tiger and Bunny, and so much more shown off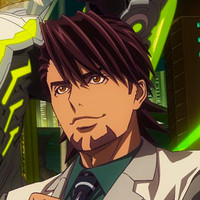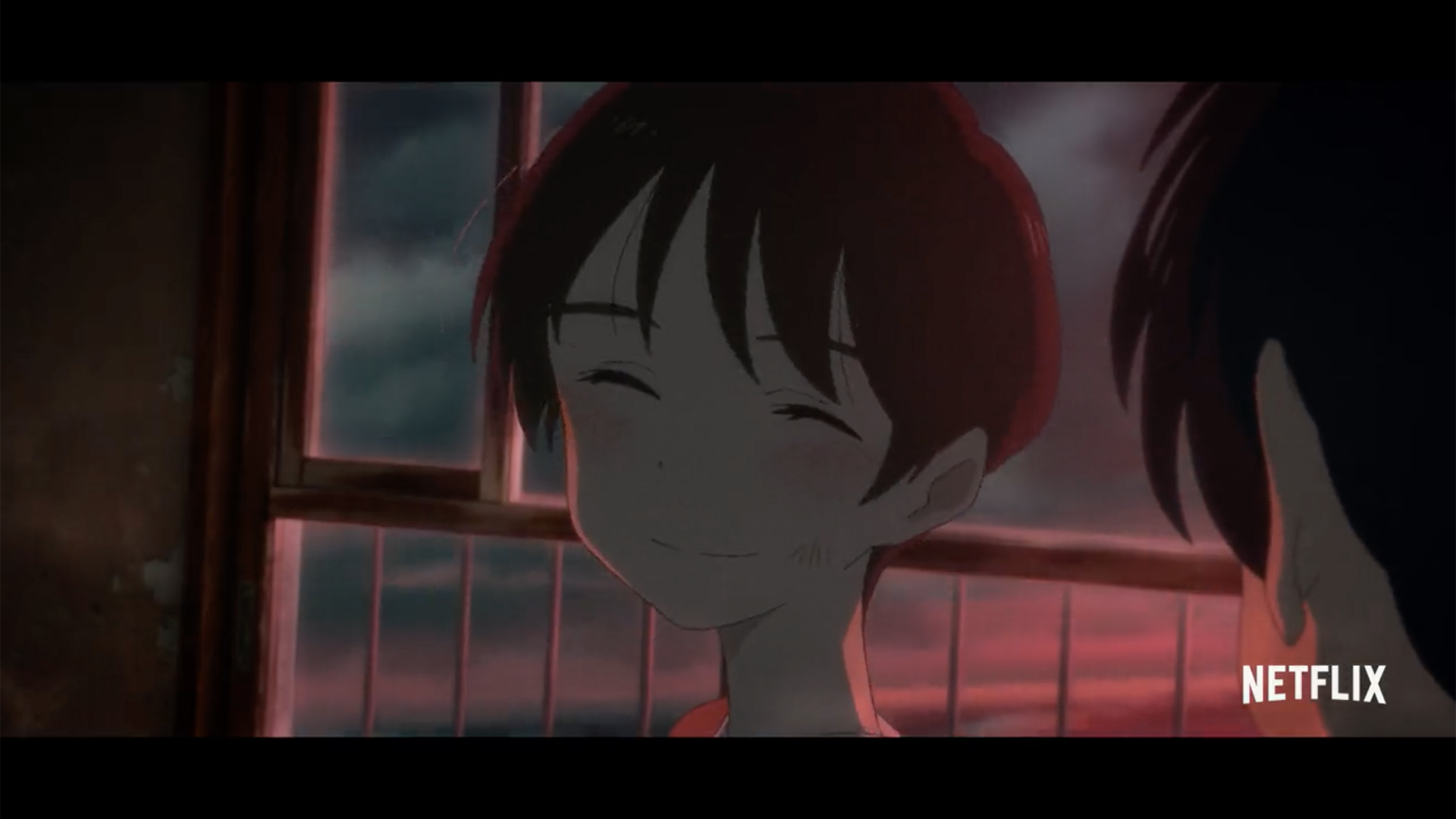 Netflix revealed a whole bunch of new information on their upcoming anime titles for the end of 2021 and start of 2022 during their Netflix Festival Japan 2021 live stream today, including a new Kakegurui series, Tiger and Bunny season 2 coming to Netflix, more details on Aggretsuko, and so much more. Here's a round-up of all the news.
Kakegurui Twin Gets Anime Series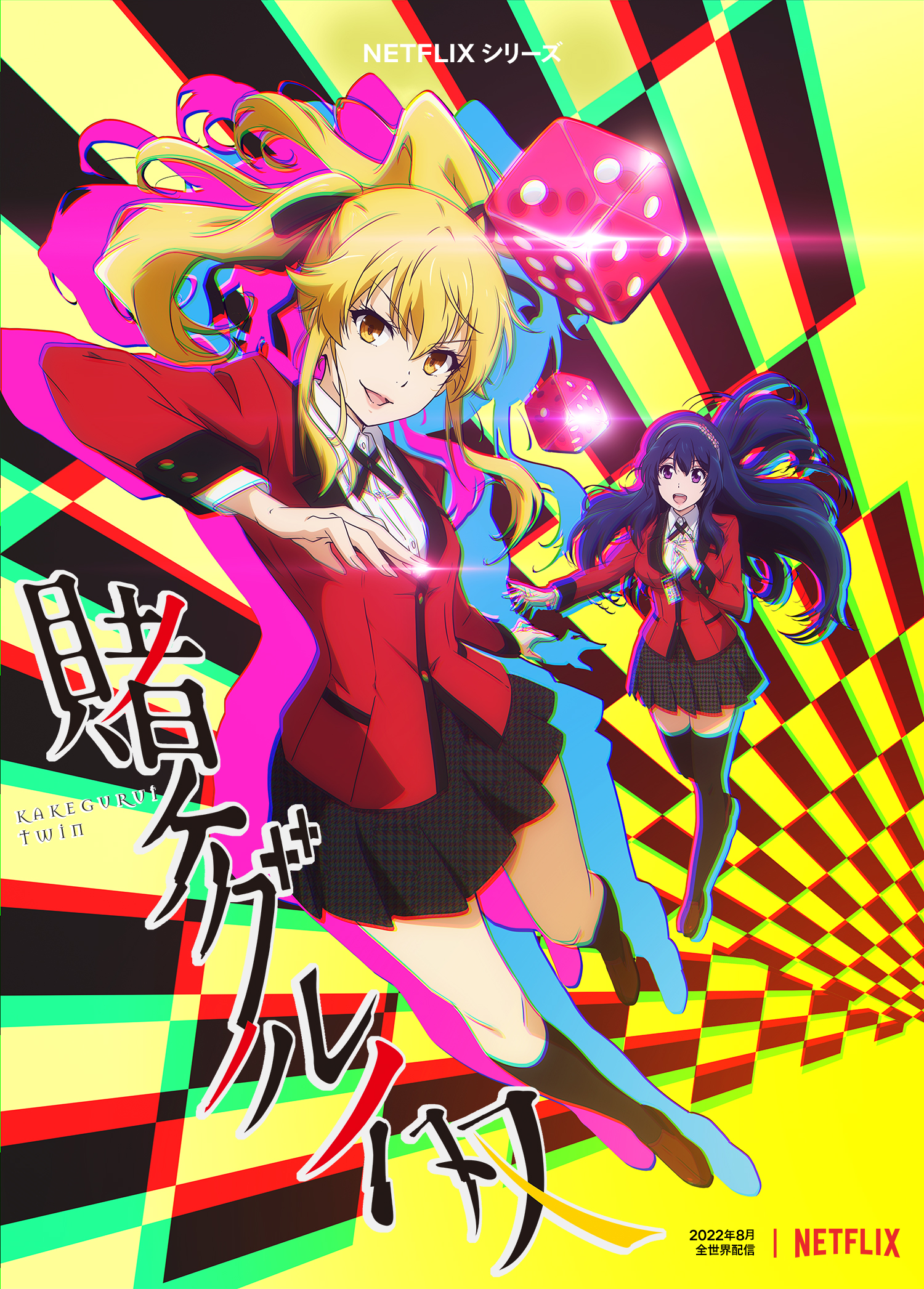 #NetflixFestivalJP
今後配信予定の新作ラインナップ ????
《NEW!》

Netflixシリーズ
『賭ケグルイ双(ツイン)』
2022年8月、全世界独占配信決定‼️

早乙女芽亜里 (CV #田中美海 さん) の賭博譚を描く本作。
制作は変わらず #MAPPA が担当!#ネトフリアニメ @kakegurui_anime pic.twitter.com/hRUNbwceI9

— Netflix Japan Anime (@NetflixJP_Anime) November 9, 2021
The prequel manga series by Kakegurui – Compulsive Gambler will be getting an anime series at MAPPA (who did the first two seasons) which will be released in August 2022. Minami Tanaka will be voicing the main character Mary Saotome once again.
Aggretsuko Gets New Trailer for 4th Season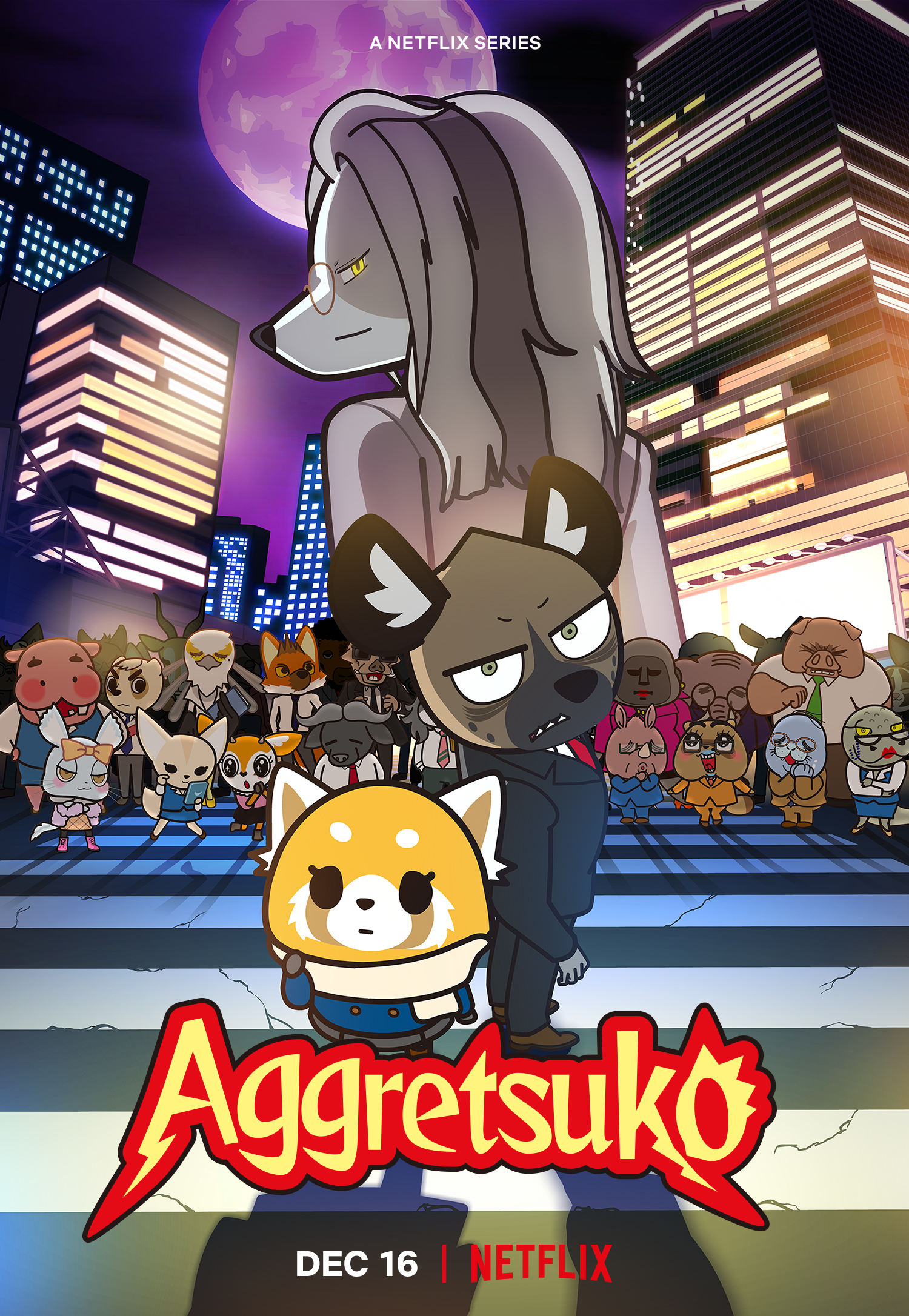 Will #Haida finally escape the perpetual friendzone?
???? #Aggretsuko @aggretsuko ????
¿Saldrá #Haida por fin de su perpetua zona de amigos? pic.twitter.com/j6vOLrM6Lc

— Netflix Anime (@NetflixAnime) November 9, 2021
A new trailer was released for the 4th season of Aggretsuko alongside the reveal of a December 16 streaming date. Haida will be the focus of the next season.
Ultraman Season 2 Gets New Trailer
#ULTRAMAN is here! Check out the first teaser for Season 2!
     (/0|0)/========
¡#ULTRAMAN ya está aquí! ¡Ya pueden ver el primer avance de la 2.ª temporada! pic.twitter.com/P1RGGYRtyi

— Netflix Anime (@NetflixAnime) November 9, 2021
A brand new trailer for the upcoming second season of the Ultraman anime series was released alongside a brand new visual of the Ultras. It was confirmed that Tomoaki Maeno will be taking over the role of Kotaro Higashi from Tatsuhisa Suzuki who stepped down from the role earlier this year.
Rilakuma's Theme Park Adventure Announcement and New Visuals
a ticket to more pure, fluffy goodness.
    ???? #rilakkuma ????
La entrada a un mundo de fantasía suave y blandito. pic.twitter.com/GtVWTQp7bE

— Netflix Anime (@NetflixAnime) November 9, 2021
Tiger and Bunny Season 2 New Key Visual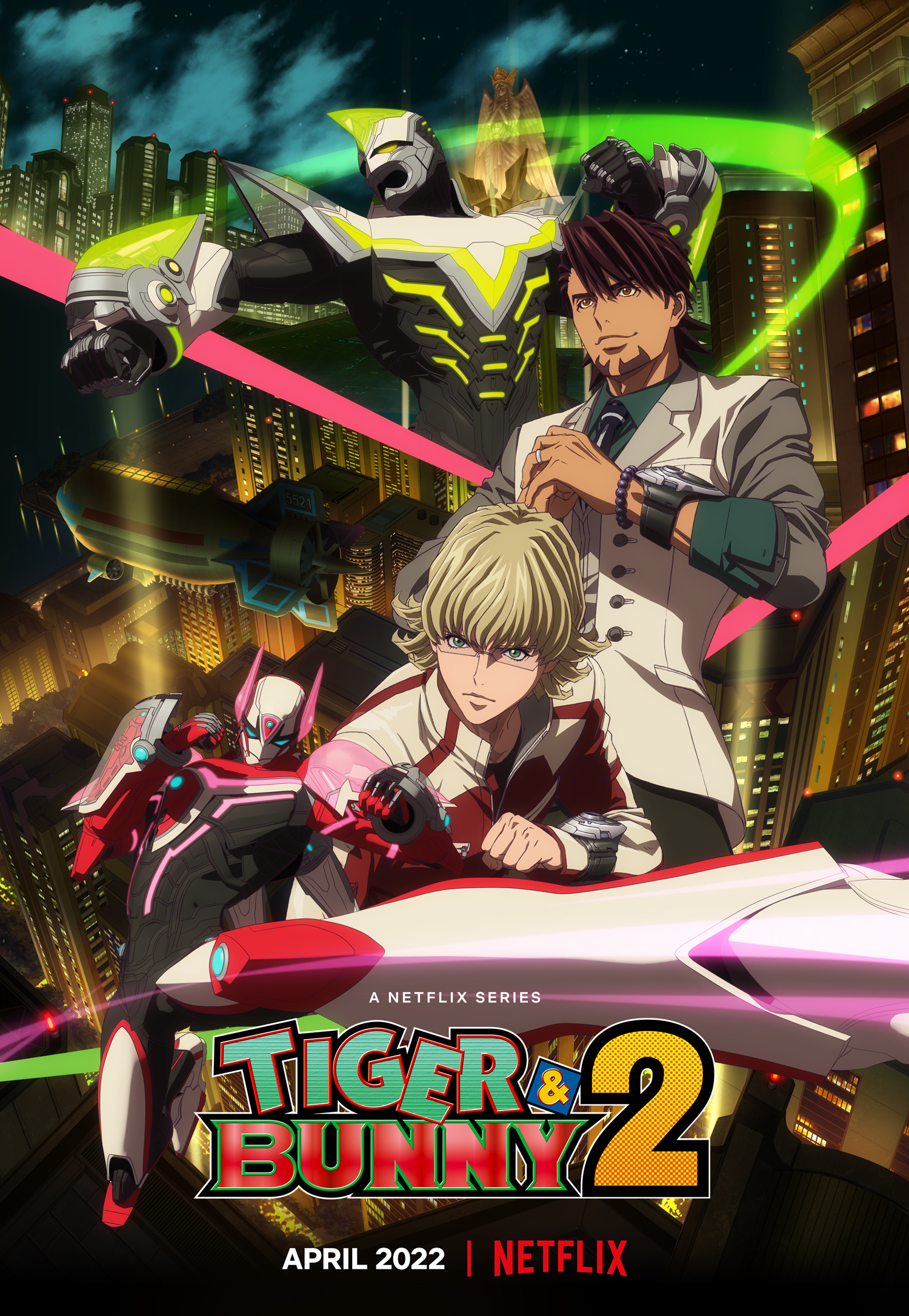 Netflix confirmed that they will be streaming the second season of the popular Tiger and Bunny anime series, releasing the first key visual and that the series will be streaming on the platform in April 2022. Atsuko Kase directed the season at BN Pictures.
Kotaro Lives Alone Anime Teaser Trailer
a new neighbor is here!
???? #kotarolivesalone ????????
¡Ya tenemos un nuevo vecino! pic.twitter.com/SeADP6i51p

— Netflix Anime (@NetflixAnime) November 9, 2021
The first teaser trailer for the anime adaptation of Kotaro Lives Alone was released alongside the news that Rie Kugimiya will be voicing the main character of 4-year-ago (who lives alone) Kotaro while Toshiki Masuda voices his neighbor Karino.
Vampire in the Garden Teaser Visual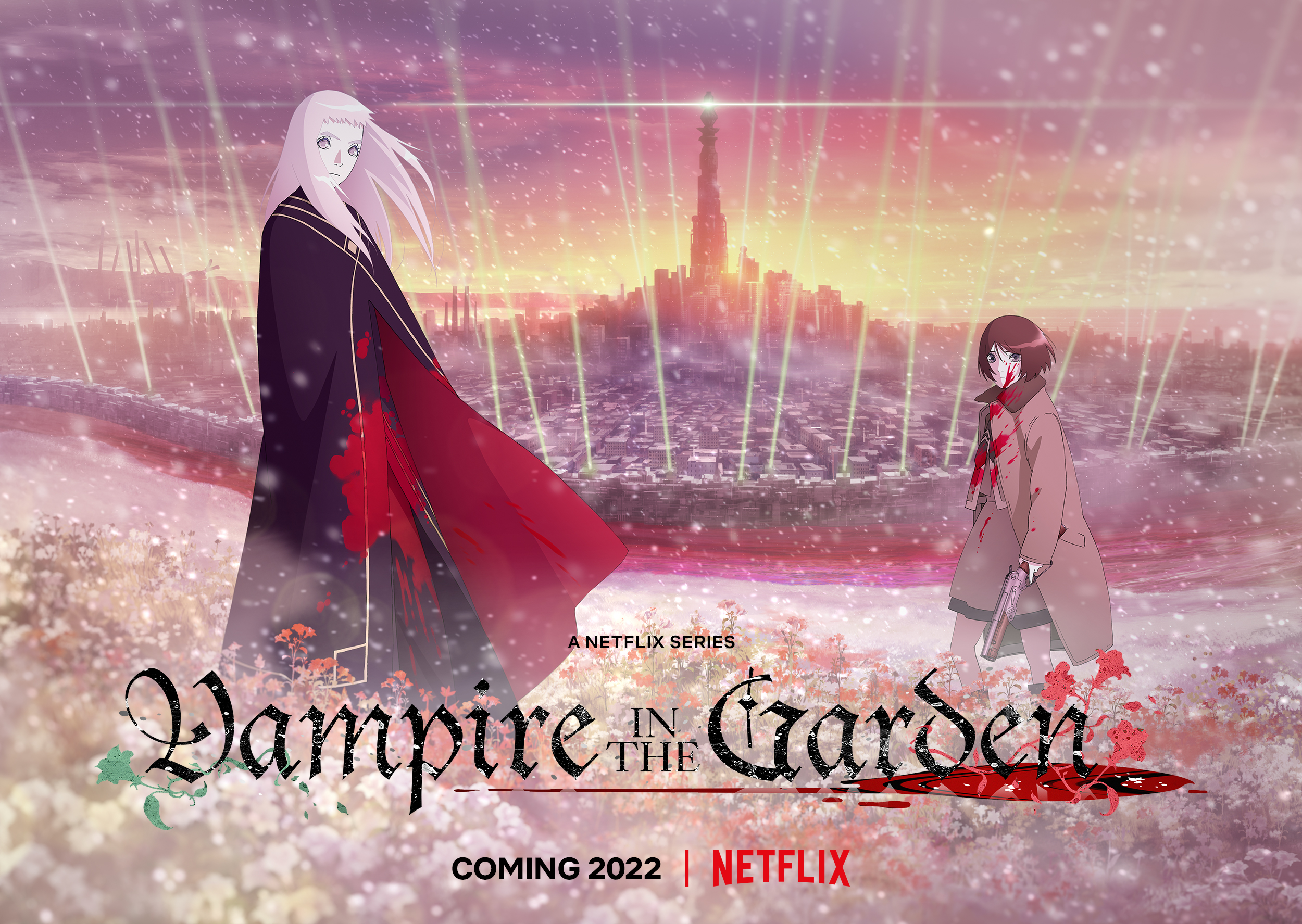 The first teaser visual of Vampire in the Garden was released alongside the announcement that Megumi Han and Yu Kobayashi will be voicing the main characters. The WIT-produced anime will be released in 2022.
The Orbital Children Gets New Trailer, Dated
the first look at The Orbital Children, the new series from anime mastermind Mitsuo Iso!
     ☆彡☆彡☆彡
¡Un primer vistazo a Jóvenes en órbita, el nuevo anime del gran Mitsuo Iso! pic.twitter.com/d4IyLk4ZP2

— Netflix Anime (@NetflixAnime) November 9, 2021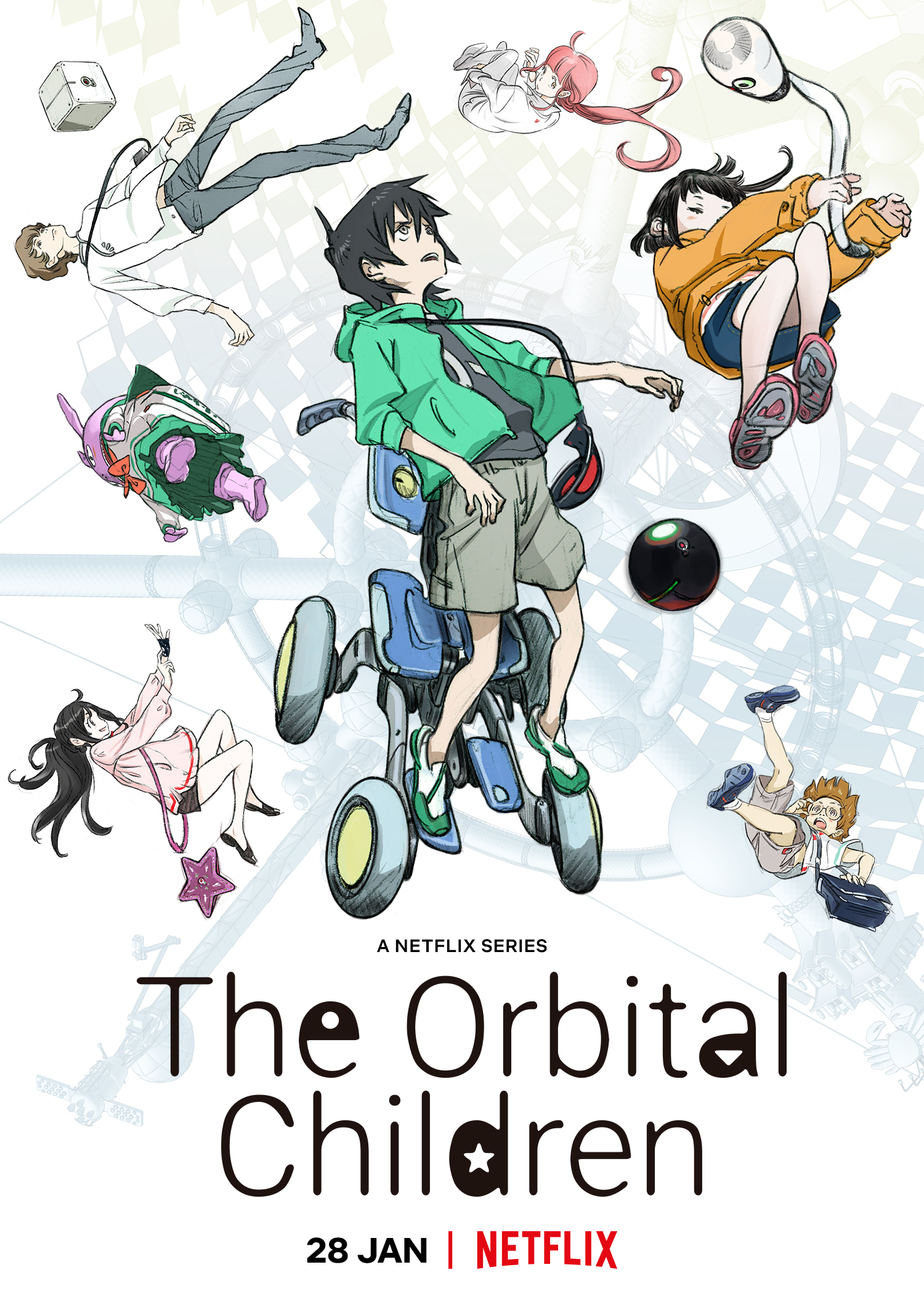 The previously announced The Orbital Children from director Mitsuo Iso got a teaser trailer, as well as a January 28, 2022 release date for the 6 episode limited series. Kenichi Yoshiba will be doing the character designs for the series.
Detective Conan Spin-Offs The Culprit Hanazawa and Zero's Tea Time Heading to Netflix
check out the new teaser for the new Detective Conan spin-offs, Zero's Tea Time and The Culprit Hanzawa
    ????️‍♂️
¡Nuevo avance de los spin-off de Detective Conan: La hora del té de Cero y Hanzawa el culpable! pic.twitter.com/OMmQd1utsq

— Netflix Anime (@NetflixAnime) November 9, 2021
Both the previously announced Detective Conan spin-offs Detective Conan: The Culprit Hanazawa and Detective Conan: Zero's Tea Time will be released on Netflix worldwide.
New Two-Part The Seven Deadly Sins Anime Films
take a peek at the brand new story in the Seven Deadly Sins universe from the pen of author Nakaba Suzuki
    ????
¡Échenle un vistazo a la nueva historia del universo de Los siete pecados capitales, de mano del autor Nakaba Suzuki! pic.twitter.com/IcQR9wGLoV

— Netflix Anime (@NetflixAnime) November 9, 2021
Newly announced today were two new The Seven Deadly Sins anime films. The Seven Deadly Sins: Grudge of Edinburgh parts 1 and 2 will be completely anime original with a story written by manga creator Nakaba Suzuki. As noticed in the above trailer, the films will be 3DCG, and will focus on the son of Meliodas and Elizabeth, Tristan. Part one of the film is scheduled to be released in 2022 on Netflix.
Studio Colorido Anime Film Drifting Home
#NetflixFestivalJP
今後配信予定の新作ラインナップ ????????

Netflix映画『雨を告げる漂流団地』
2022年、全世界独占配信!

『ペンギン・ハイウェイ』
『泣きたい私は猫をかぶる』を手掛けた#スタジオコロリド の長編アニメ映画。

ひと夏の別れの旅がはじまる——#ネトフリアニメ @Hyoryu_Danchi pic.twitter.com/W7LqJsKRIG

— Netflix Japan Anime (@NetflixJP_Anime) November 9, 2021
The third animated feature from Studio Colorido was announced to be coming to Netflix around the world in a brand new trailer. Penguin Highway director Hiroyasu Ishida directs Drifting Home for a 2022 release.
This is the full round-up for what's coming to Netflix over the next year and a bit. Anything that catches your eye? Let us know down below!
Source: Netflix Festival Japan 2021 live stream
Updated to remove Exception as it was previously announced in June.

----
Daryl Harding is a Japan Correspondent for Crunchyroll News. He also runs a YouTube channel about Japan stuff called TheDoctorDazza, tweets at @DoctorDazza, and posts photos of his travels on Instagram.