Yohei Azakami makes a voice appearance as Seijuro Kamiyama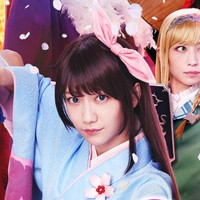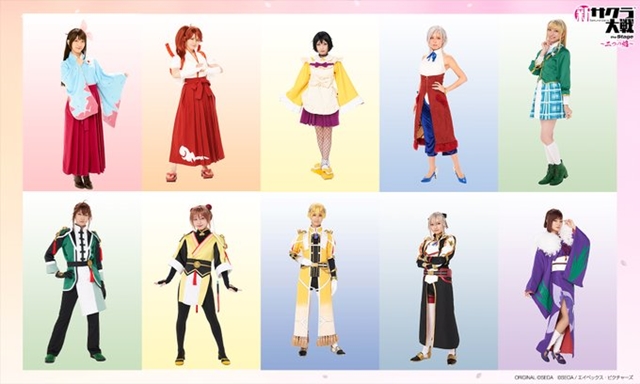 The official website for Shin Sakura Taisen the Stage: Futatsu no Honoo / Sakura Wars the Stage: Two Flames, the second show of the stage play adaptation of Sega's PS4 game Shin Sakura Taisen / Sakura Wars, is updated with a key visual featuring its ten main cast members.
The main cast featured in the visual are the five members of the Imperial Combat Revue Flower Division - Sakura Amamiya (Yuuna Sekine), Hatsuho Shinonome (Rina Takahashi), Azami Mochizuki (Yui Kanchiku), Anastasia Palma (Juri Hirayu), and Clarissa "Claris" Snowflake (Natsumi Oki), the members of Shanghai and London Combat Revues - Yang Xiaolong (Mariko Honjo), Huang Yui (Hirari Nishida), Arthur (Kaede), Lancelot (Otoha Komatsu), and the Combat Revue's commander, Sumire Kanzaki (Moemi Katayama).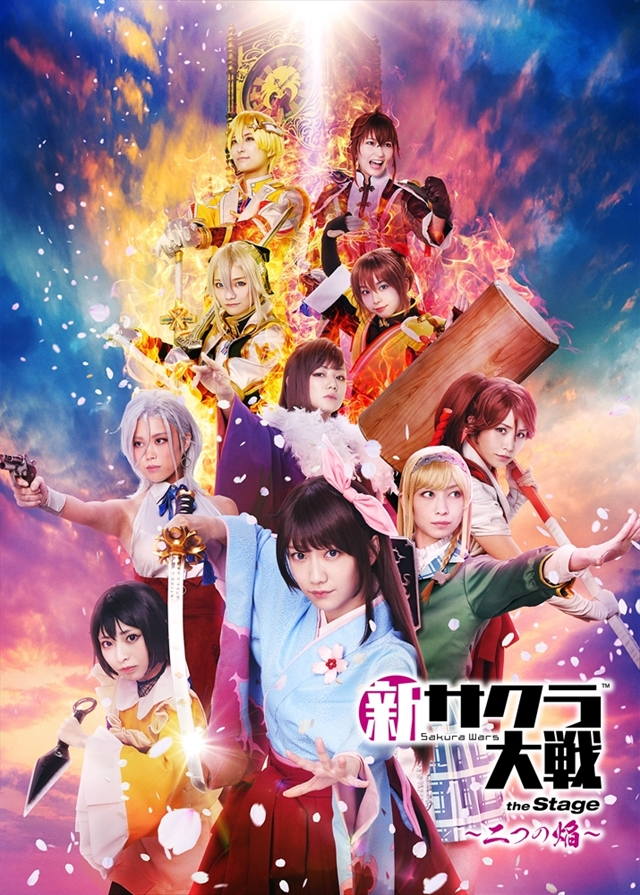 The second show is set to be performed at Theater 1010 in Tokyo from December 17 to 19, 2021. General sales of the ticket will begin tomorrow, November 13. As with the first show in November 2019, Masami Ito serves as writer/director, and Kohei Tanaka, who has worked on the Sakura Wars franchise for 25 years, provides music.
In addition, Yohei Azakami, who played Seijuro Kamiyama, the captain of the new Imperial Combat Revue's Flower Division in the game and its TV anime adaptation in 2020, is confirmed to make a voice appearance as his character again.
Individual cast visuals:
Yuuna Sekine (Sakura Amamiya) / Rina Takahashi (Hatsuho Shinonome):
Yui Kanchiku (Azami Mochizuki) / Juri Hirayu (Anastasia Palma):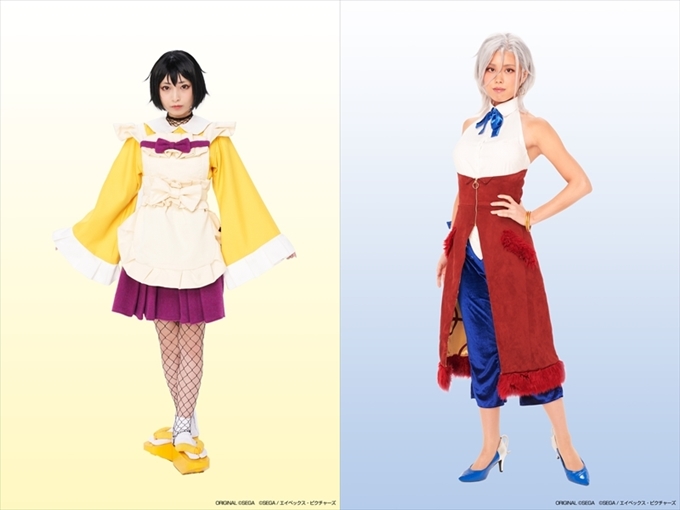 Natsumi Oki (Clarissa "Claris" Snowflake) / Mariko Honjo (Yang Xiaolong):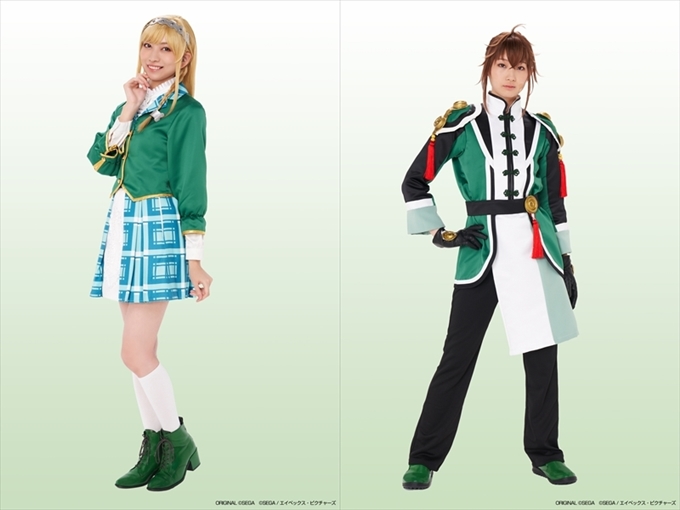 Hirari Nishida (Huang Yui) / Kaede (Arthur):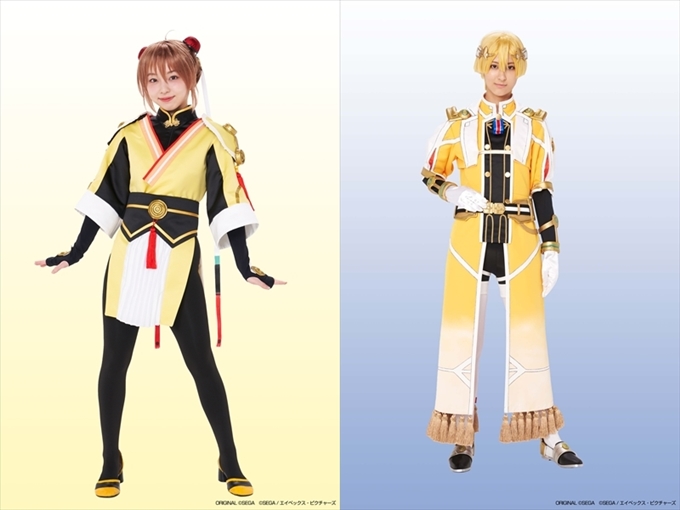 Otoha Komatsu (Lancelot) / Moemi Katayama (Sumire Kanzaki):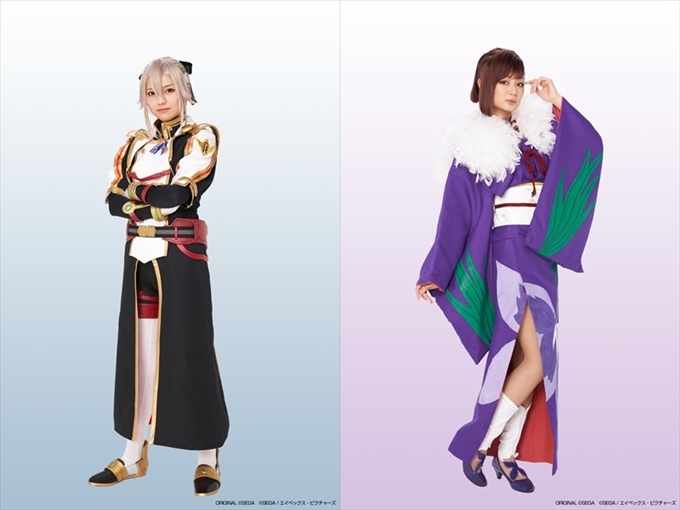 ????キービジュアル解禁!????

「帝国華撃団・花組」「上海華撃団」「倫敦華撃団」の10名が揃い踏み!✨
さらに、花組隊長・神山誠十郎役として #阿座上洋平 さんの声の出演が決定!⚔️

11月13日(土)10:00よりチケット一般販売開始!#新サクラ大戦 the Stage

????公式HP????
https://t.co/vMoe3n9kzS pic.twitter.com/IACUPWkg4H

— 新サクラ大戦 the Stage【舞台公式】 (@ShinsakuraStage) November 11, 2021
---
Source: Sega press release
ORIGINAL ©︎SEGA ©︎SEGA / avex pictures