Virtual YouTuber Asano Ruri was chosen from 1,661 participants in the open audition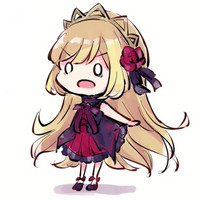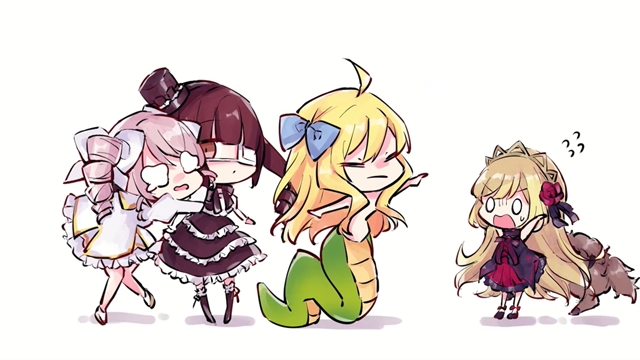 To celebrate its characters' birthday, the official YouTube channel for Dropkick on My Devil! anime franchise has been posting a short "Mame (Mini)" anime episode. Following Jashin-chan's on October 28 and Yurine's on October 31, the third episode features the vampire princess Ecute.
As reported, the open audition for the voice cast of Ecute, who is scheduled to appear in the forthcoming TV anime third season, was held from June to October 2021. A total of 1,661 people applied for the audition, which was open to all ages and sexes, and professional or amateur. On October 2, a decisive fan vote was held at Tokyo Midtown for the 11 finalists who had made it through to the third round of judging.
As a result, Vtuber Asano Ruri, who received 7,040 votes out of a total of over 20,000 votes, took first place and was chosen to play the role of Ecute. Her voice as Ecute is revealed for the first time in this clip.
"Happy Birthday, Ecute!"
Asano Ruri reported her victory in the audition in her YouTube show on October 2.
"Happy Birthday, Jashin-chan!"
"Happy Birthday, Yurine!"
The project's official Twitter writes, "'Mame Anime' is only a few tens of seconds long, but the production staff of the main story is really working hard on it."
たった数秒の #まめアニメ ですが、本編制作スタッフがガチで作ってます。#邪神ちゃんドロップキック #jcdk pic.twitter.com/4hu4cRBFz5

— 邪神ちゃんドロップキックX (@jashinchan_PJ) November 11, 2021
The TV anime third season Dropkick on My Devil! X has been in the works for a premiere in 2022.
Ecute's character design reference sheet for the third season:
【本日】11/11エキュートの誕生日を記念して3期アニメの設定画を公開!彩色され、動いて、しゃべるのをお楽しみに!!#邪神ちゃんドロップキック #jcdk #エキュート生誕祭@asanoruri pic.twitter.com/9sw1NKHiul

— 邪神ちゃんドロップキックX (@jashinchan_PJ) November 10, 2021
---
Source: "Droplick on My Devil!" official YouTube channel / Twitter
©Yukiwo, Comic METEOR/Jashin-chan Dropkick Production X Committee