The OP animator Masami Obari newly draws the box illustration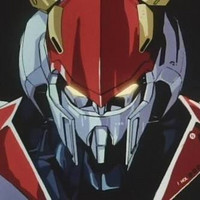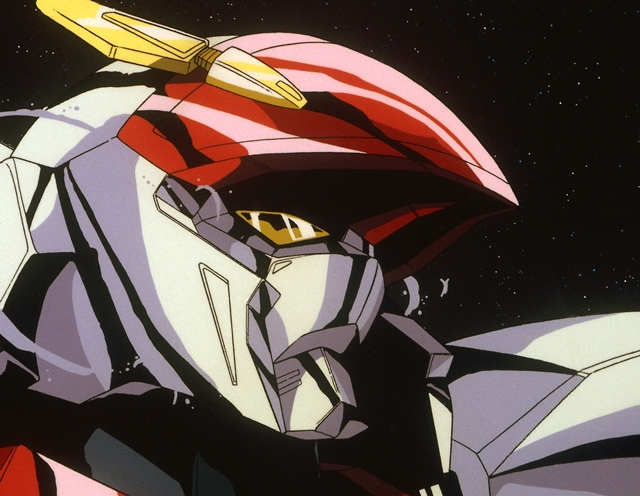 In commemoration of its 35th-anniversary, a six-disc Blu-ray box of Sunrise's classic real robot TV anime Metal Armor Dragonar is set to be released in Japan at the price of 55,000 yen (483 USD) on March 2, 2022.
As a follow-on program to Mobile Suit Gundam ZZ, Metal Armor Dragonar directed by Takeyuki Kanda (Galactic Drifter Vifam) was aired for 48 episodes from February 1987 to January 1988. The press release writes, "This is the last Sunrise real robot anime of the 80's, which follows a legitimate storyline while depicting a light touch atmosphere with comedic interactions between characters."
The box set includes all of the full-HD remastered 48 episodes, which are scanned in 2K from new print master positive film and a special booklet that contains newly-recorded interview with the main staff. And its three-sided box illustration is newly drawn by Masami Obari, who worked on the anime's legendary OP movie. According to his comment on Twitter, it is a self-homage to the last scene of the OP movie.
Box illustration: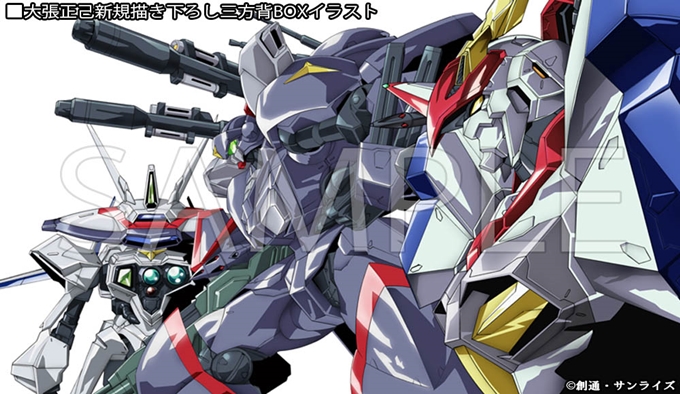 【#機甲戦記ドラグナー Blu-ray BOX】

大張正己さんによる三方背BOXイラストを公開????

ドラグナー1・2・3勢揃いの大迫力な一枚❗️
特徴的なメタリック感がポイント✨

2022年3月2日(水)発売????
????商品詳細はこちらhttps://t.co/vaYnjEAAXo pic.twitter.com/UTBqMc2BTJ

— ハピネット / Pictures (@happinet_p) November 12, 2021
SD/HD comparison PV to show how much the image quality has improved:
CM:
Original poster for the Japanese TV broadcast in 1987: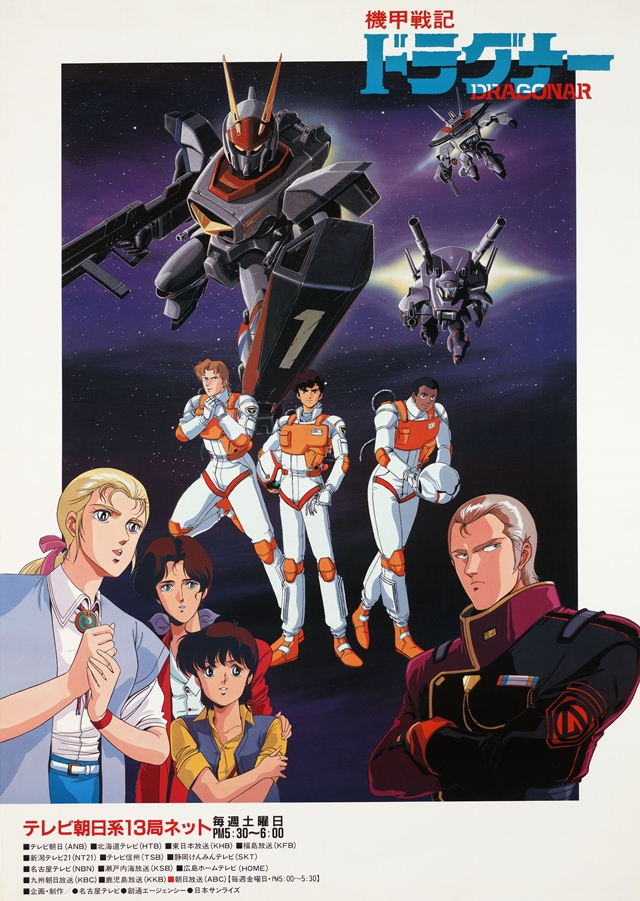 ---
Source: Happinet press release
©SOTSU・SUNRISE