80-year-old acclaimed artist/composer has been working on the series since 1977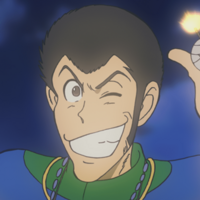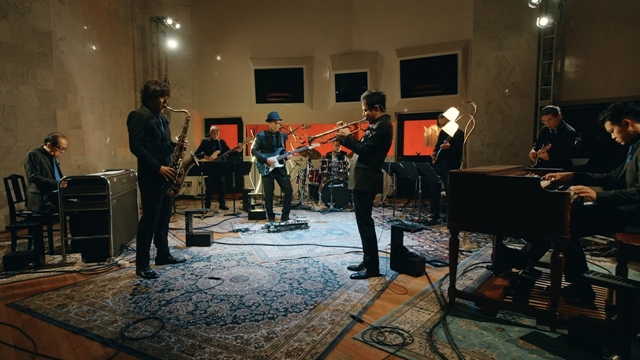 As part of the 50th-anniverssary for the Lupin The Third franchise, the official YouTube channel for the anime series' long-time soundtrack composer Yuji Ohno has posted a special studio session video of "THEME FROM LUPIN Ⅲ 2021," the OP theme for the ongoing series Lupin the Third PART 6.
80-year-old Ohno has been working on the Lupin The Third anime series as music composer since its second TV anime aired in Japan from 1977 to 1980. Its iconic OP theme continues to be re-arranged and used over and over again for the Lupin anime, including in the latest sixth TV series. This clip shows an impressive performance of Ohno and his band Lupintic Six, which was formed to perform the Lupin music in 2006.
Yuji Ohno & Lupintic Six members:
Piano: Yuji Ohno
Drum: Yasushi Ichihara
Electric bass: Michy Nagaoka
Trumpet: Keiji Matsushima
Sax: Hisatsugu Suzuki
Guitar: Satoshi Izumi
Hammond organ Jun Miyakawa
- with Friends (Guitar Supporting Musicians) - Jun Kajiwara & Haruo Kubota
"THEME FROM LUPIN Ⅲ 2021" Special Studio Session"
"Lupin the Third PART 6" OP movie:
"Lupin the Third PART 5" OP movie:
【発表!】#ルパン三世
アニメ化50周年を記念して、
新たなMusic Videoを公開!

✔︎THEME FROM LUPIN Ⅲ 2021
ルパン三世のテーマ2021
Special Studio Sessionhttps://t.co/3VbZIH3IzF

Yuji Ohno & Lupintic Sixのアジトより、今宵スペシャルセッションをお届けします。#ルパン6 @lupin_anime pic.twitter.com/O7fefh6MYK

— 大野雄二公式 (@lupinjazz) November 12, 2021
---
Source: Yuji Ohno official YouTube channel
Original story: Monkey Punch ©TMS ©Monkey Punch/TMS・NTV