The final chapter of the trilogy project hits Japanese theaters November 26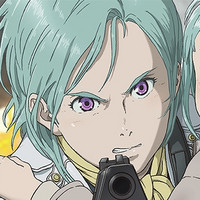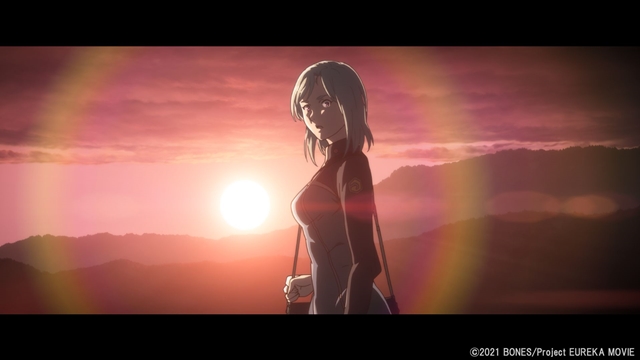 Ten days ahead of its theatrical release in Japan, the first 14 minutes and 50 seconds of EUREKA / Eureka Seven Hi-Evolution, the third part of the Eureka Seven Hi-Evolution trilogy film project, is now streamed on YouTube.
The 93-minute first part Eureka Seven Hi-Evolution I was released in Japan on September 16, 2017, then the 95-minute second part ANEMONE: Eureka Seven Hi-Evolution followed on November 10, 2018. The third part was originally scheduled to be released before the end of 2019, but was postponed to the early summer of 2021. Then, after the production schedule was affected by the outbreak of the COVID-19 pandemic, it has been moved again to November 26, 2021.
As its title suggests, this third and final part depicts Eureka's final journey. Hated by the rest of the world, Eureka has spent the last ten years of her life living in solitude. She meets a girl named Iris, who has the ability to create Scab Coral. A fateful encounter between Eureka, a former girl who has lost her powers, and Iris, a girl who fears her own power. Eureka sees her past self in the girl who is afraid of her own abilities, and decides to protect Iris.
Digest of the "Eureka Seven" series:
"EUREKA / Eureka Seven Hi-Evolution" poster visual: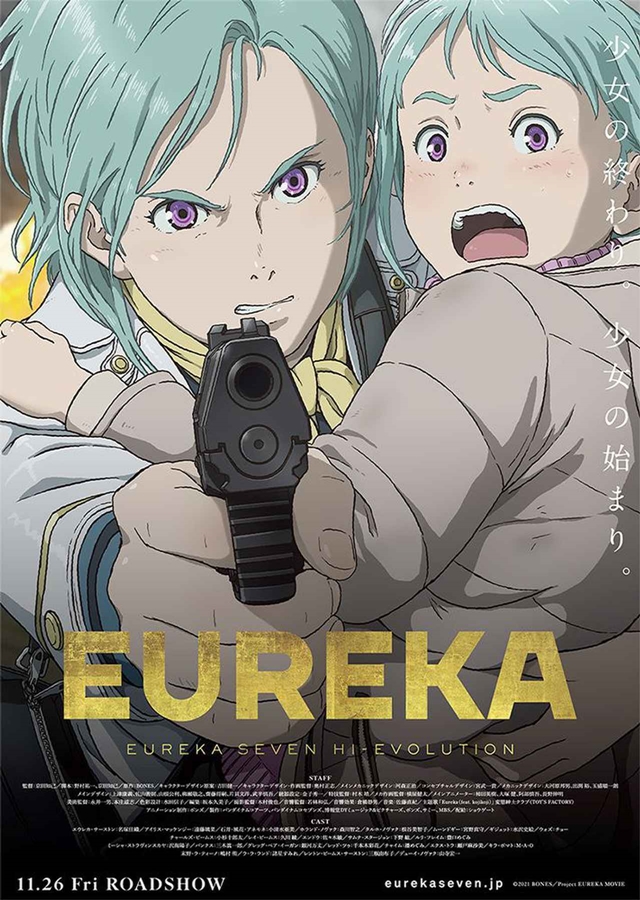 Trailer:
---
"Eureka Seven Hi-Evolution I" poster visual: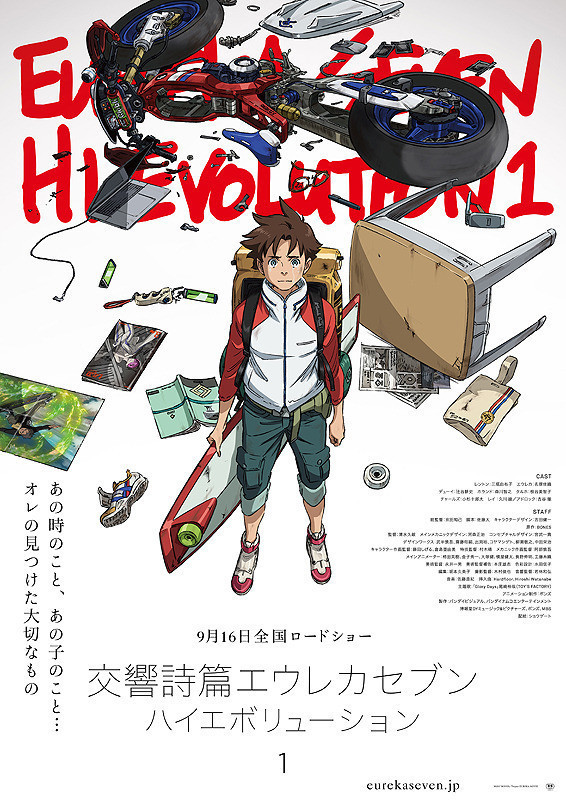 "ANEMONE: Eureka Seven Hi-Evolution" poster visual: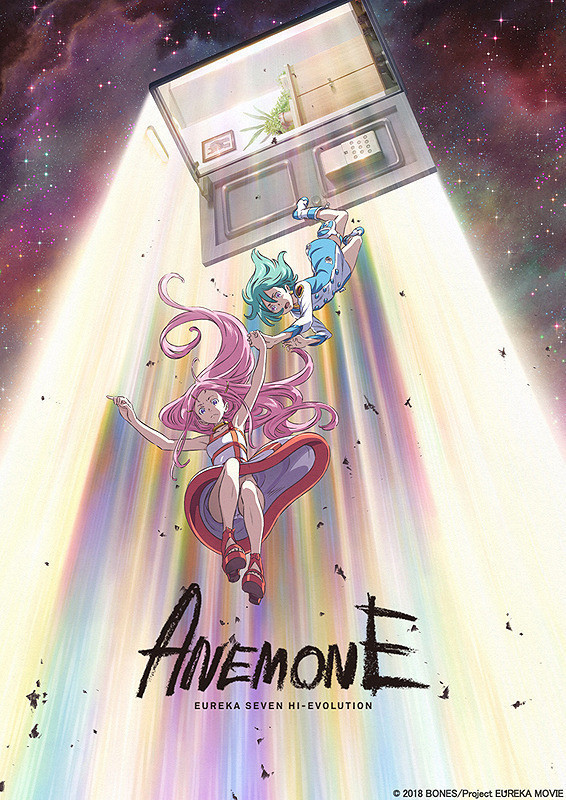 ---
Source: "Eureka Seven Hi-Evolution" official website / Twitter
©2021 BONES/Project EUREKA MOVIE