Takafumi Hatano (Silent Tokyo) serves as the director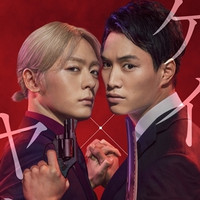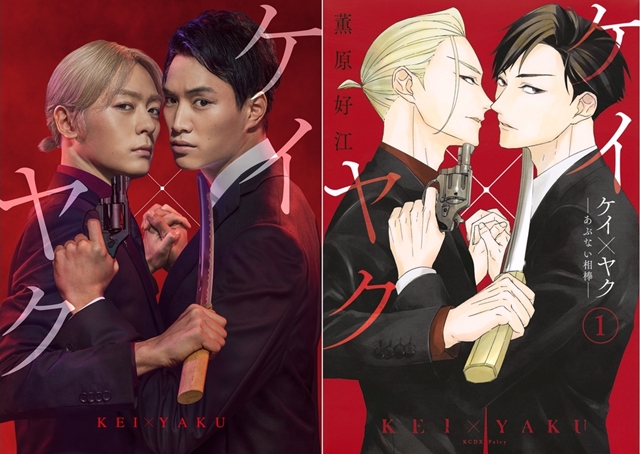 Kei x Yaku - Abunai Aibou (Dangerous Partner)-, Yoshie Kaoruhara's popular manga that is currently being serialized on Kodansha's manga app Palcy and has surpassed 10 million views on the web, will be adapted into a live-action TV drama series.
The "forbidden buddy" story centers on Ichiro Kunishita, a straight-laced public security agent, and Shiro Hanabusa, a mysterious yakuza, who enter into a fake "lover's contract" in order to hide their cooperative relationship from everyone around them. The title Kei x Yaku has a double meaning of "Police (Keisatsu) and Yakuza" and "contract" (keiyaku in Japanese).
29-year-old Nobuyuki Suzuki (Koutaro Amon in the Tokyo Ghoul live-action film series) and 27-year-old Atsuhiro Inukai (Sento Kiryu in Kamen Rider Build) are cast as the two protagonists, Ichiro Kunishita and Shiro Hanabusa, respectively. The Takafumi Hatano (Silent Tokyo)-directed drama is set to premiere on Nihon TV/Yomiuri TV's "Platinum Night MokuDora" programming block on January 13, 2022.
Synopsis:
Three years ago, a disappearance case, known as the "Joker Case," was suddenly closed without being solved. Ichiro Kunishita, an investigator from the Public Security Bureau of the Tokyo Metropolitan Police Department who was called for a reunion of the investigation, is ordered to take on a completely different mission. He is assigned to spy on and monitor Shiro Hanabusa, the young head of a designated gang clan. He is said to be a man of many mysteries who has risen to the rank of Wakagashira (young leading subordinate in yakuza group) since he joined the gang three years ago. In the course of his mission to get close to Shiro, Ichirou learns a shocking fact, and decides to make a fake "lover's contract" with him. Their secret investigation into the case gradually leads them to an incident that will shake the nation and their destiny--.
Key visual: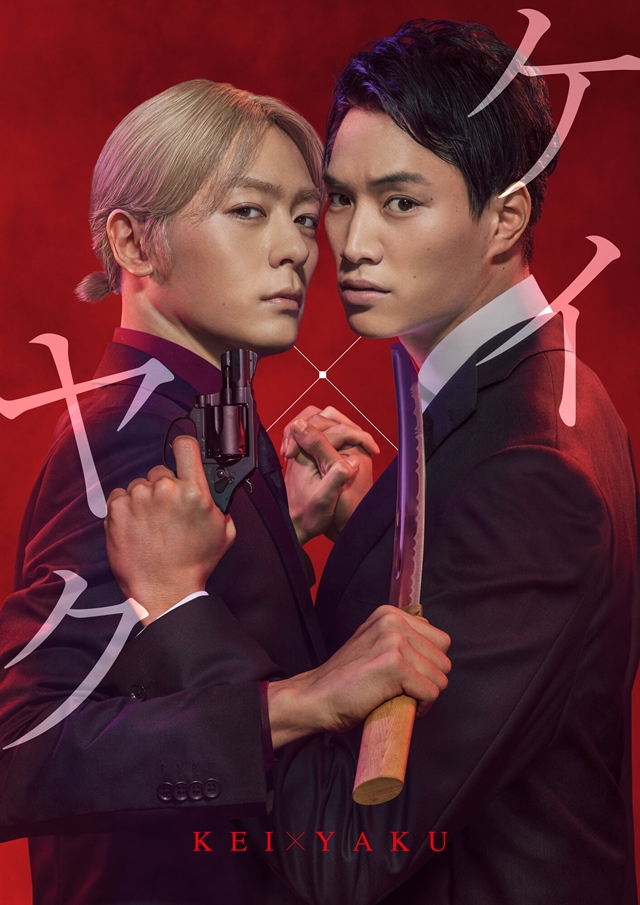 The manga author also reports the news on Twitter:
まさかまさかでケイ×ヤク-あぶない相棒-のドラマ化が決まりました!㊗️
一狼役????鈴木伸之さん
獅郎役????犬飼貴丈さんです????

ずっと応援してくれた皆さんのおかげです✨ありがとうございます!

是非ドラマ公式アカウントをフォローして今後の続報をお待ちください☺️#ケイヤク https://t.co/MhFO4is7UL pic.twitter.com/dkKhm4QarJ

— 薫原好江|ケイ×ヤク⑥発売中 (@kaoruhara) November 18, 2021
Tankobon 1st and 6th volume covers:
---
Source: "Kei x Yaku" TV drama official Twitter, Yoshie Kaoruhara official Twitter
© YOMIURI TERECASTING CORPORATION
© Yoshie Kaoruhara/KODANSHA