New slate of titles launches today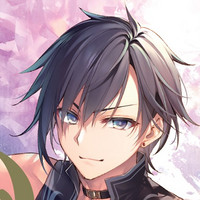 Light novel publisher J-Novel Club held its panel at Anime NYC! earlier this afternoon and unveiled a new slate of titles along with another publishing imprint in J-Novel Heart, dedicated to light novels with a romantic focus. Without further ado, the slate of titles.
Cover/Title Synopsis


You Fuguruma's Housekeeping Mage from Another World: Making Your Adventures Feel Like Home! Shiori has carved out a life for herself as a housekeeping mage. Alec is an A-class adventurer who is more than he seems. Both yearn for a place to belong, but will the scars of their pasts and the challenges of the present allow them to find it? This cozy slice-of-life J-Novel Heart title will have Part 1 ready to read later today!

One day, Andou Jurai and his friends awakened to just that! Life-or-death supernatural battles seemed inevitable...but then, nothing else happened!? What do you do with supernatural powers when your life is as commonplace as ever? Find out later today what Andou will do When Supernatural Battles Became Commonplace by Kota Nozomi launches with Parts 1 and 2 on J-Novel Club!

Prince Elliott accuses his fiancée Rachel of a crime she didn't commit and throws her in prison. Little does he know, Rachel has already heard about his plans...and she is thrilled! Rachel can't wait to laze about and live the slow prison life! Get ready for a high-energy prison comedy when Prison Life is Easy for a Villainess by Hibiki Yamazaki joins the J-Novel Heart lineup with Parts 1 and 2!

This next title is set in a universe where Japan has fallen apart and unknown enemies from a world of fantasy and magic threaten to eradicate Earth. It's now up to Yu Ichinose and a mysterious elf girl to be the nation's last hope. Featuring a unique blend of science-fiction and fantasy, Joe Takeduki's Fantasy Inbound promises an exciting take on reverse isekai! Join in on this unforgettable zero-to-hero tale when Parts 1 and 2 launch later today!

Reincarnation in another world is not all sunshine and rainbows! After an entire class dies in a tragic bus accident, an evil god reincarnates them in a dangerous new world and arms them with powerful skills—but there's a catch: All of the skills come with an unexpected twist...and some of them are deadly! It really is a dangerous journey when you go To Another World... with Land Mines! Mizuho Itsuki's isekai adventure with a dangerous survival twist will be coming to J-Novel Club later today with Parts 1 and 2!

Forget Being the Villainess, I Want to Be an Adventurer! When Serephione meets the holy tiger Lou, she regains memories of her past life, learning she's been reborn as the villainess of a fantasy book! To try to avoid her dark fate, she plans to be an adventurer, but what would happen when she diverges from the plot? You'll be able to find out soon as this J-Novel Heart title from Hiro Oda will have Parts 1 and 2 available to read later today!

Rom-com lovers rejoice! J-Novel Club has another title for you with My Stepmom's Daughter Is My Ex by Kyosuke Kamishiro! In what can only be called a folly of youth, Mizuto had a girlfriend towards the end of middle school. He is so thankful to have broken up with her but has his life turned upside down when his stepmom's daughter turns out to be that exact same girl! Parts 1 and 2 of Volume 1 are sure to be hilarious reads!

Even the greatest of kings have secrets amongst their followers. A thousand years after King Arthur banishes the evil knight Sir Sid the Barbarian to an endless slumber, his kingdom faces a new threat causing Alvin, his descendent, to awaken this chivalry-disdaining prodigal for one last mission. Can this Magic Knight of the Old Ways (by Taro Hitsuji) unite and train an army of underdogs to survive the heat of battle? Volume 1 Parts 1 and 2 are online and ready to read today!

Fantastic world or not, heroics just aren't for everyone. Sometimes, destiny is thrust upon you. And sometimes, if you happen to be an ice queen named Kanata Aldezia, you tell destiny to shove it: why rule over a church or devote your life to dangerous adventuring when there are cute, fluffy critters to tame and care for?! But in a world where one decision locks you in your job for life, is it really a good idea to say "Saint? No! I'm Just a Passing Beast Tamer!" This quest for cuteness by Inumajin will do its best to find out - and so can you, with Parts 1 and 2 available later today!

When overworked software engineer Eizo jumps in front of a truck to save a jellicle kitty-cat, he pays the ultimate price. However, as all cat lovers know, this cat is a deity willing to offer his savior a second life in a new world. But what to do? Avoid long hours at his desk for one. Maybe work with his hands? Have an adorable feline companion for another. And if she turns out to be a tiger-girl, all the better. But it's important to be careful what you wish for, as a little modern knowledge can make the best swords in the land - just the thing to draw in throngs of impatient customers. My Quiet Blacksmith Life in Another World? Eizo can only hope. Readers are sure to reduce their own stress with this healing-type series by Tamamaru - starting with Parts 1 and 2, available later today.
All of the titles will be available later today at their respective links.
SOURCE: Supplied Press Release